Driely Meanda, a 22-year-old woman from Sao Paolo, Brazil, recently learned that a photo of her face is being printed on women's clothes sold in Asia.
Meanda, whose popular Instagram account has over 300,000 followers, is used to seeing photos of herself circulating online, but she never imagined that someone would go as far as to take one of her artistic selfies and use it as a printable design for commercial clothing. Last Sunday, after being tipped off by one of her fans, the young Instagrammer posted a photo of a mannequin in a Vietnamese women's clothing store wearing a t-shirt with her face on it. Further research revealed that there was actually an entire line of blouses and shirts featuring her face available for purchase both online and in physical stores.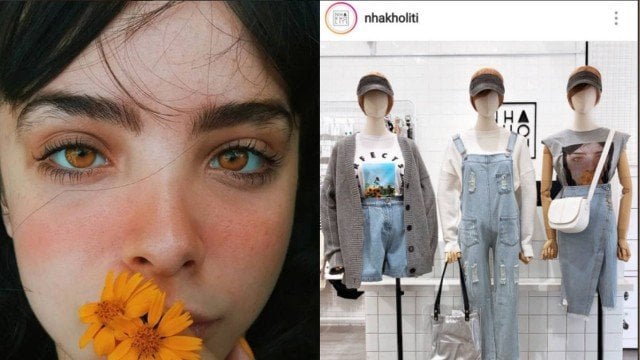 Photo: Meanda Driely/Twitter
"You may think your day was crazy, but I just found out that there's a store in Asia selling T-shirts with my picture on them," Driely tweeted. Her post got over 65,000 likes and 13,7 comments, many from fans encouraging her to sue the store.
The 22-year-old managed to get in touch with the Vietnamese company, Nhà Kho Liti, but learned that it wasn't directly responsible for her photo being printed on women's clothes. It turns out that the garments are actually made in China and freely sold on various online marketplaces there, and Nhà Kho Liti just bought them in bulk and started reselling them in Vietnam.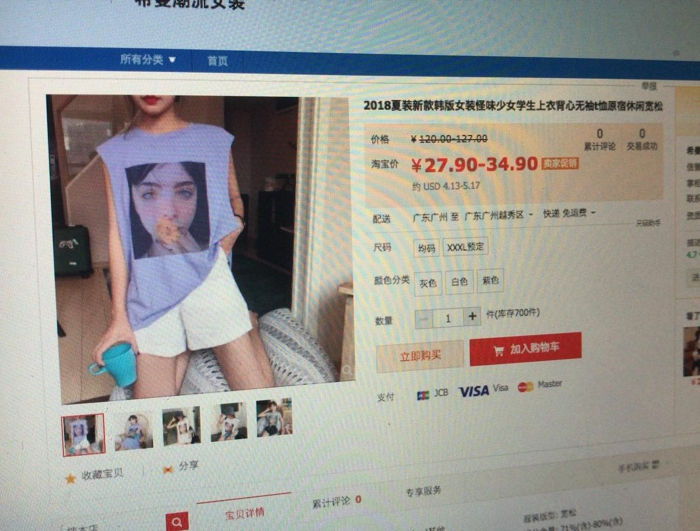 Photo: Meanda Driely/Twitter
The clothing store apologized to the Brazilian Instagrammer and even offered to send her some free blouses and shirts with her face on them. They then posted a message acknowledging that she was the rightful owner of the print on their garments and commending her fans for sticking up for her.
"We know that the beautiful girl on the shirt (3rd photo) is @meandadri. To all the fans: We already had a conversation with her and she is happy to let us use the photos.Thanks to all of you who want to protect her, you did the right thing," a representative of Nhà Kho Liti wrote on the company's Instagram page.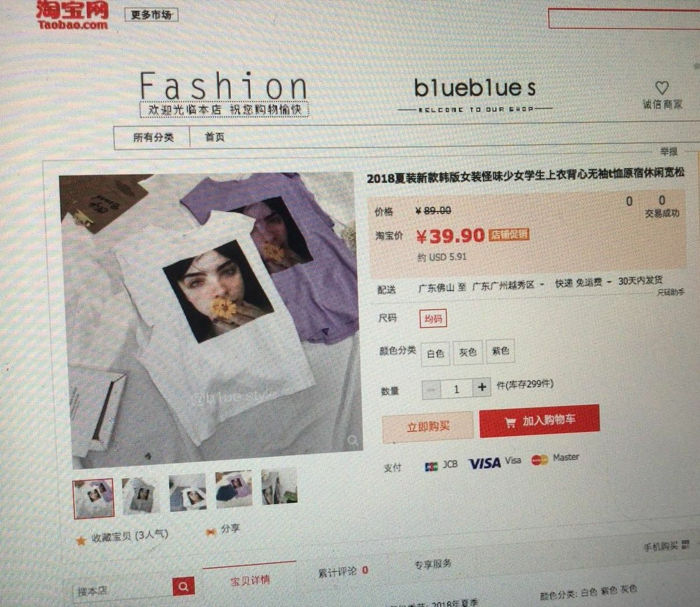 Photo: Meanda Driely/Twitter
As for Driely Meanda, she decided not to take legal action against the Vietnamese company, as it wasn't directly responsible for using her photo. She hasn't been able to identify the manufacturer of the shirt, and in the unlikely event that she ever does, she probably won't be able to hold it responsible, due to China's lax copyright laws.
"It's strange to even imagine that in some remote place in Asia – which I will probably never know about, someone is wearing a shirt with my face on it and they don't even know I exist … That's haha," Driely said in an Instagram story.
I wonder if someone, somewhere, is wearing my face right now. That would be creepy…