A 36-year-old former computer programmer and cosplay enthusiast has been getting a lot of attention on Chinese social media for his decision to wear flamboyant Lolita-style dresses and makeup to work every day.
The man, who goes by the name of D-Jiang, has always been fascinated by Lolita and Gothic Lolita fashion, even wearing some female attires at various cosplay events, but for the past two years, he has been wearing his cosplay garments on a daily basis and spending hours every morning putting on his flashy makeup before going to work. His wife, who shares his love for Lolita fashion, not only approves of his unusual dressing style but regularly helps him put on his makeup. D-Jiang said that he doesn't really care what others think of his unique dressing style, because what's important is that he likes it.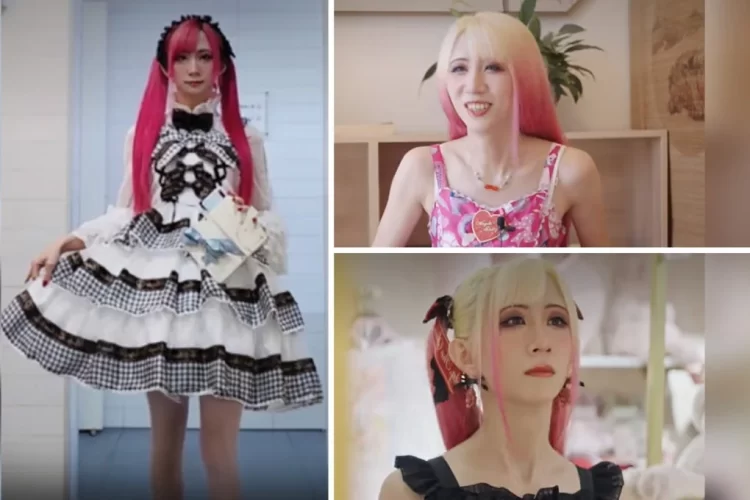 Photo: New People
"If I like the Lolita style, then I should wear it myself. Besides, I've already bought a lot of dresses in that style, so why not wear them?" D-Jiang told Chinese magazine New People. "I believe that clothing has no gender. When I wear a dress, it does not mean that I am wearing women's clothes. A dress is just a dress in itself."
The former computer programmer said that the decision to adopt his favorite fashion style on a daily basis was inspired by a series of tragic life events. In 2019, he lost a number of elderly relatives, as well as the pet cat he had had for 10 years, which made him realize life was short and precious, and that he should do what his heart tells him.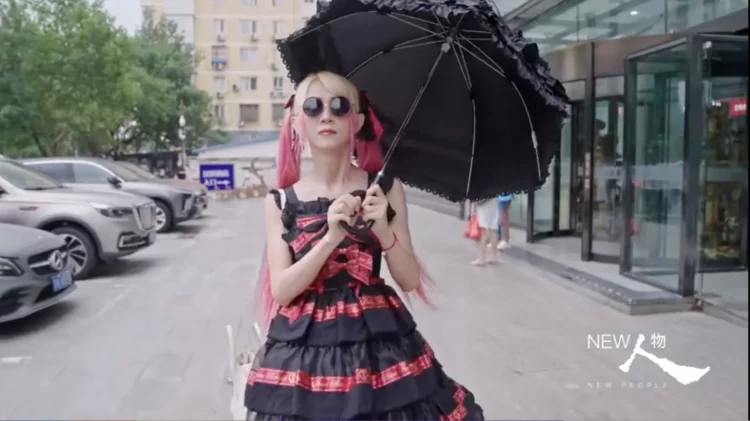 Photo: New People
"When I take the time to dress up nicely and put on a beautiful dress, I feel like I'm making the most of my time," D-Jiang said.
The 36-year-old married man reportedly spends around two hours every morning meticulously putting on makeup, doing his long hair, and choosing a dress out of an impressive wardrobe of about 200 garments. He also keeps a spreadsheet of the frequency of wear for each dress.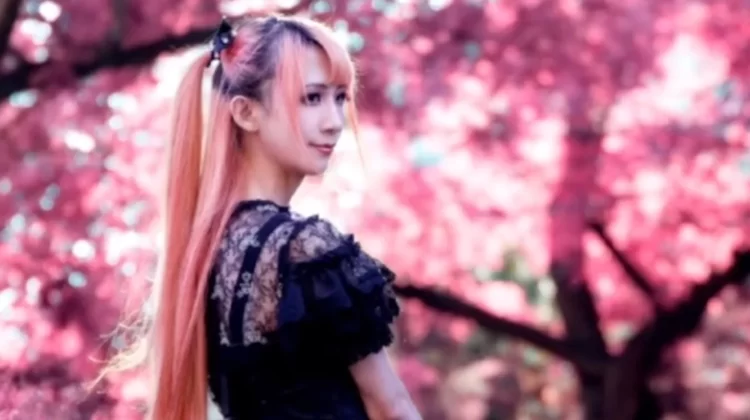 Photo: New People
Although D-Jiang admits that his passion for Lolita culture is the main motivation for his daily dressing habits, he says that the routine has also given him a deeper understanding of the challenges that women face.
"When I dress like a woman in my daily life, I can feel the various inconveniences that women experience," he said. "Being a woman presents a particular set of problems and issues."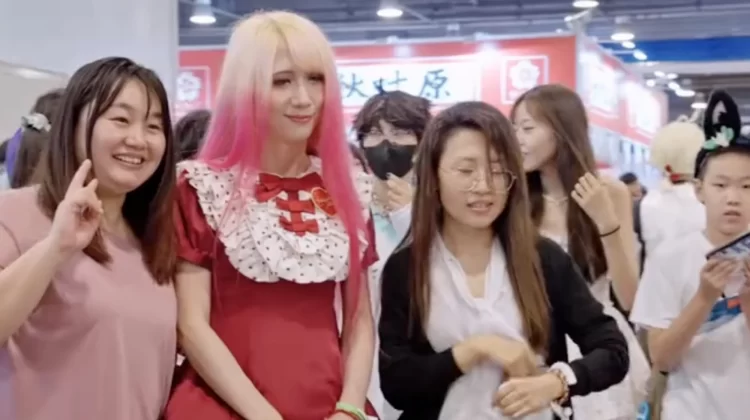 Photo: New People
D-Jiang's story recently went viral on Chinese social media, and the general reaction has been positive.
"Pursuing beauty should be devoid of gender restrictions," one person commented.
"His wife is amazing. This is true love, respect and acceptance," someone else wrote.