An ultra-realistic underwater drone modelled after the arowana fish has been getting a lot of attention online, after making its debut at a military expo earlier this month.
This year's Beijing Military Expo opened on June 5th, but it wasn't the tanks, missiles, and other potentially lethal military equipment that drew reporters' attention, it was a rather strange arowana fish swimming in a large water tank installed on site. At first glance, it was just a fish that seemed to swim and behave normally. It would swim around normally, and raise its head for a while whenever it reached a wall, then just wing its tail again and swim in another direction. At first glance, its appearance and movements were those of an actual fish, and it was only on close inspection that one realized this was an advanced fish-like robot.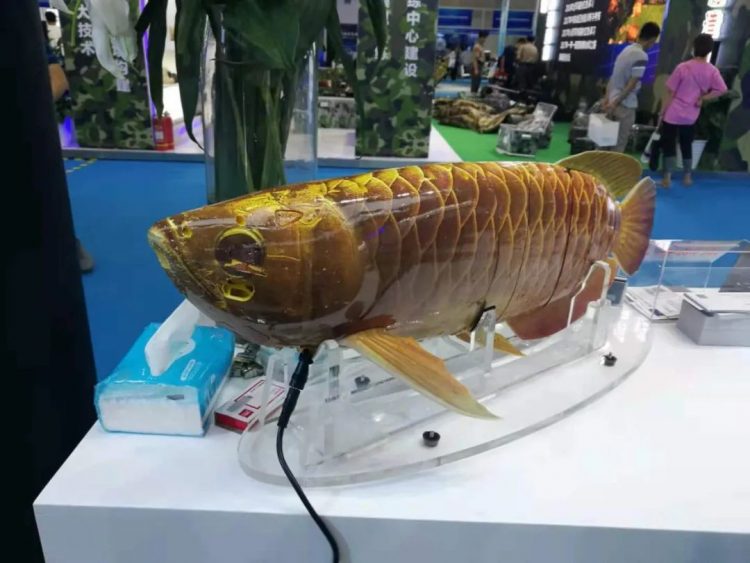 Developed by Chinese company Boya Gongdao, the bionic arowana is based on the appearance and fluid motions of the actual fish. It features a variety of sensors and global vision control technology, and has a battery autonomy of 6-8 hours.
The makers of this incredibly realistic robot fish believe it could be most useful in education and scientific research, as well as marine biology research, but one can't really ignore its potential in espionage and surveillance, especially considering China's interest in AI-powered surveillance solutions.
The impressive device created by Boya Gongdao is reminiscent of another cool project we featured a while back, this robot swift developed by German automation company Festo.