Police in Santa Marta, Colombia, recently attracted criticism for publishing a wanted poster of alleged cartel members with no actual photos or names.
On January 2nd, the Santa Marta police department published a poster of 12 of the most wanted criminals in the Colombian town, asking the general public for help in apprehending the alleged criminals, who were all members of the "Los Pachenca" drug cartel. All 12 individuals were also suspects in a series of criminal acts committed in Santa Marta in recent months, so it made sense to ask locals for assistance in catching them as soon as possible. The only problem was that the published poster only mentioned the suspects' nicknames instead of their actual names and the same generic graphic where their photos should have been…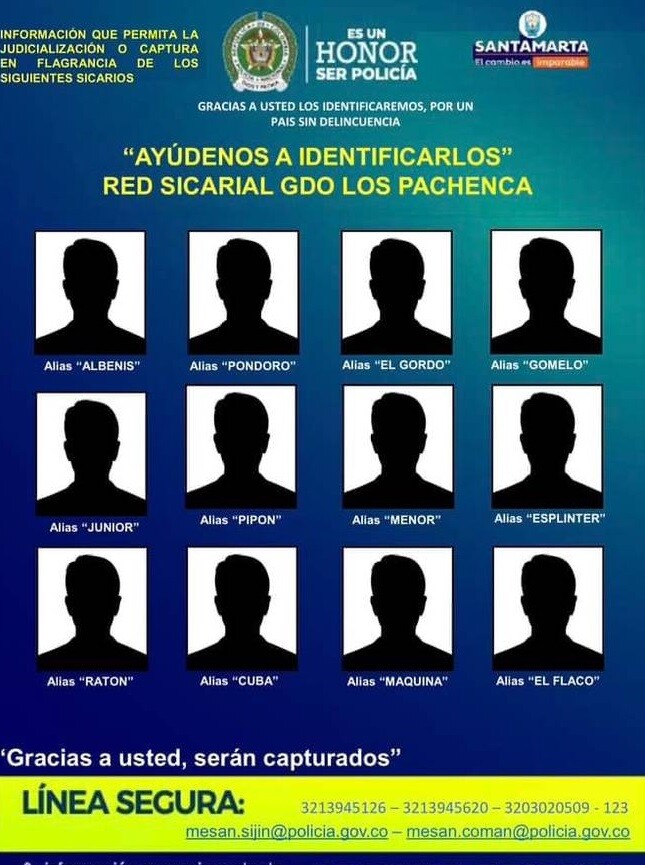 "It is very important that citizens help us identify the people who are affecting life throughout the city," the police high command said, adding that "we are going to provide payments for data that allow us to identify them."
As you can imagine, police didn't receive too many useful leads, considering the vague information in their poster. not only that, but many actually criticized the department for even putting out the poster in that state.
"First lead: they all look identical," one person mocked the poster on Twitter.
"That is the Colombian police investigation body. An outstanding job! They don't post the photos because then they lose their salary," someone else wrote.
"I already see a multimillion-dollar contract coming for silhouette identification courses in the police" a person joked.
The Santa Marta police department pulled the wanted poster soon after the first tweets mocking it started going viral, but by that point, the damage was done.