Streetwear company MSCHF recently teamed up with rapper Lil Nas Z to create 666 pairs of "Satan Shoes", customized Nike Air Max 97s featuring a drop of real human blood, as well as a number of satanic symbols.
The black-and-red sneakers designed by MSCHF feature a silver pentagram pendant attached to the laces, 'LUKE 10:18' (Bible verse reference) printed on the side, as well as the shoe's number in the collection (e.g. 6/666), and the names of its creators, MSCHF and Lil Nas Z, stitched in red on the heels. But the most controversial detail about the limited edition sneakers was the drop of real human blood used in the making of each of the 666 pairs.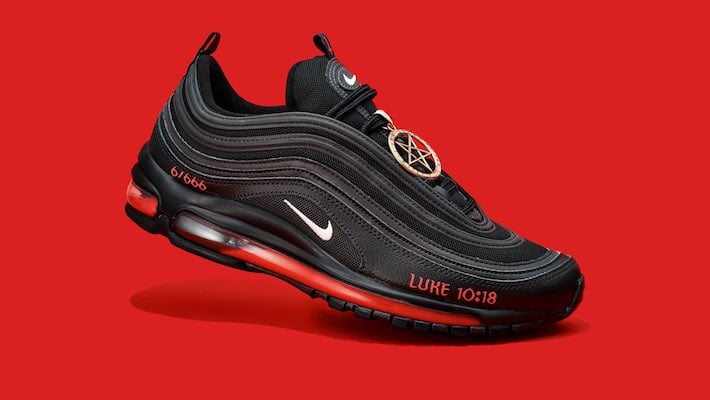 The $1,018 Satan Shoes dropped on Monday and 665 of the 666 pairs sold out in under a minute. That last pairs is still up for grabs as the prize of a lottery on the MSCHF official site, with the winner due to be announced on Thursday. Still, despite the commercial success, it wasn't all good news…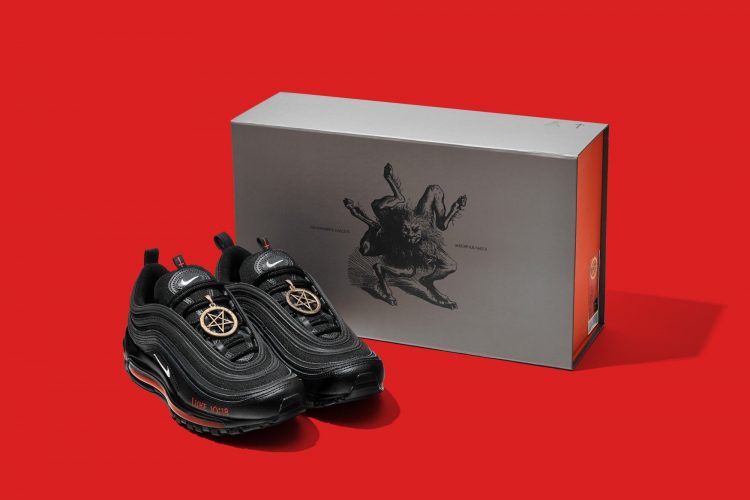 Not long after the unveiling of the unusual sneakers, Nike announced that it filed a filed a trademark infringement and dilution complaint against MSCHF related to the Satan Shoes.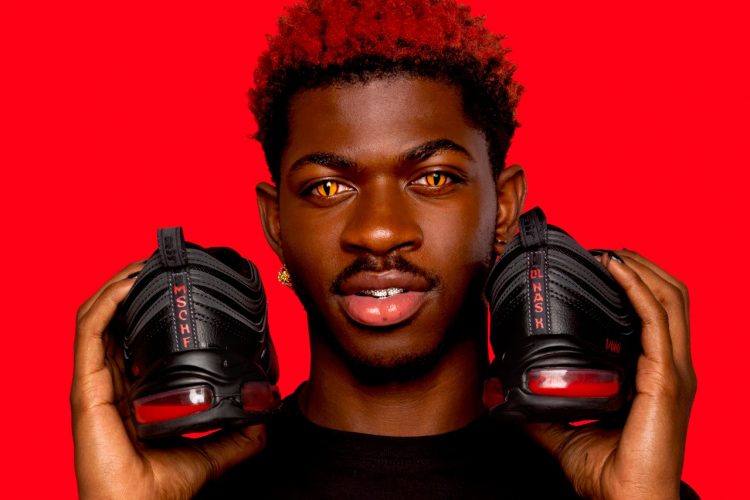 "We don't have any further details to share on pending legal matters. However, we can tell you we do not have a relationship with Lil Nas X or MSCHF. The Satan Shoes were produced without Nike's approval or authorization, and Nike is in no way connected with this project," Nike said in a statement.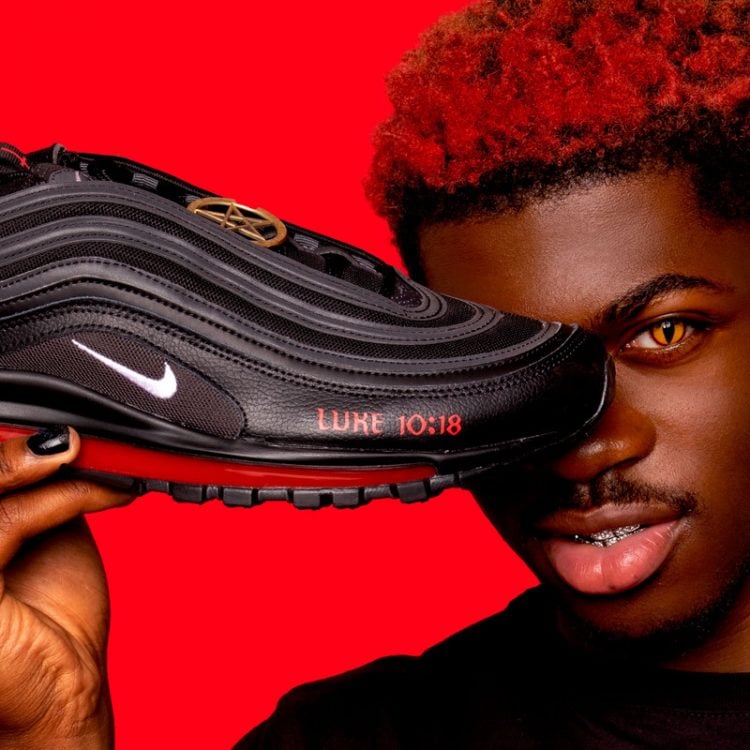 Apparently MSCHF bought the Nike Air Max 97 sneakers online and proceeded to customize them by adding the satanic symbols. They did the same thing with the "Jesus Shoes" they released a few years back, which reportedly contained holy water in the soles, only back then Nike didn't have anything to say about it.
Daniel Greenberg, MSCHF's head of commerce, told VICE in an email that the company hadn't yet been contacted by Nike, but confirmed that "we know from the media that they aren't fans", adding that they were expecting backlash.
Speaking about the human blood allegedly used in the making of the Satan Shoes, Greenberg said that that he and other members of the MSCHF team had donated blood for the project, but declined to explain exactly how the blood was used. He did clarify that "there's so little in [each shoe]" that it doesn't pose much of a health risk to anyone.