A 22-year-old Armenian woman who supposedly cries up to 50 jagged-edged crystal tears every day has been accused of faking her "biochemically and anatomically impossible" condition by placing glass shards in her eye sockets.
For most people, crying is the result of great pain or suffering, but for Satenik Kazaryan, a young woman from the Armenian village of Spandaryan, the act of crying itself is a source of excruciating pain. That's because she allegedly cries solid crystal tears with jagged edges that scratch her eyes as they come out of the eye sockets. The 22-year-old first started crying crystal tears a few days ago, while visiting a dentist. It felt kike sand had gotten in her eye, and when she went to visit an ophthalmologist about it, the doctor extracted several crystals from her eye. Since then, her life has become a living hell, as she claims to cry around 50 crystals a day.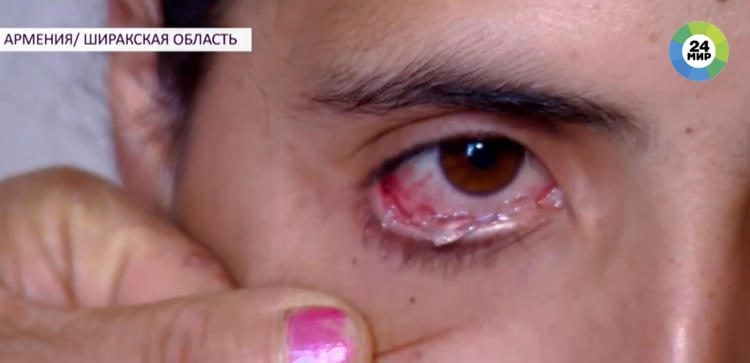 All the doctors are in shock," Kazaryan told Armenian TV channel Mir24. "They have not encountered such a disease and do not know how to treat it. They have not even diagnosed it."
At first doctors didn't even want to examine the young woman, thinking that she was faking her condition, but now people aren't so sure. Video evidence of glass-like crystal being extracted from her eyes have gone viral online, and some solid tears have been sent to a lab for analysis. Armenian deputy health minister Oganes Arutyunyan has come out with a statement, saying that Satenik Kazaryan's condition is being investigated in order to figure out a way to help her.
Russian ophthalmologist Tatyana Shilova said that the formation of such crystals in the human body is theoretically possible if a person's body composition changes, like if the level of salt rose drastically. However, she added that the person would most likely suffer serious heart or brain issues before experiencing this kind of bizarre symptoms.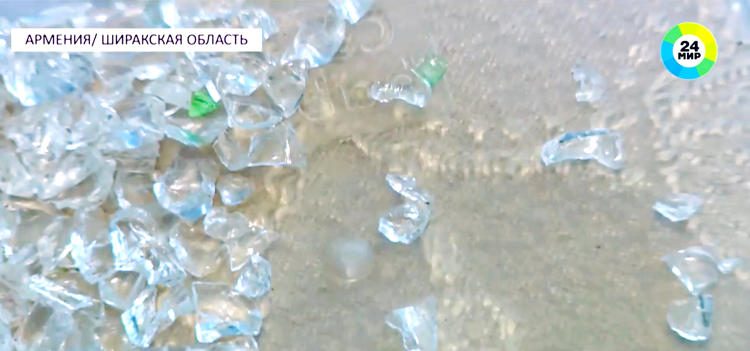 Dr. Ivan Schwab, a professor of ophthalmology at the University of California Davis School of Medicine, told Insider that he believes Kazaryan's to be impossible.
"I'm not claiming absolute knowledge of this, but I've never seen anything like this in my 30-plus years as ophthalmologist. I don't see how this could happen biochemically or anatomically," he said.
A couple of days ago, Armenian media outlets started reporting that Satenik Kazaryan may be suffering from Munchausen syndrome, a type of mental disorder that pushes people to fake serious illnesses for attention. Professor Anna Hovakimyan, of the Armenian Republican Ophthalmological Centre, was one of the medical professionals who claimed Munchausen was a likely explanation, adding that the crystals collected from the woman's eyes looked like normal glass shards.
ATV crew from Russian station NTV took some of Kazaryan's tears to gemologist Olga Radionova who said they were "simple glass". The team later reported that people in the 22-year-old's village told them that she started crying the bizarre tears after her five-year-old son, Vanik, broke a glass vase and a shard got in her eye.
Satenik Kazaryan and her mother-in-law continue to claim that the tears are genuine, and the Armenian health ministry is still investigating the case.
Interestingly, this sin't the first time we've heard of people crying solid tears. Back in 2015 we wrote about Laura Ponce, a Brazilian woman who claimed to have been crying crystal tears for 20 years, and two years ago we featured the case of Manasi, a young Indian girl who allegedly cried small white pebbles every day.