Vietnam is reportedly dealing with an increasing number of serious medical issues caused by fat-dissolving injections sold by shady beauticians and cosmetic treatment clinics.
Targeted weight loss and fat loss, in particular, are incredibly difficult, as most reputable fitness experts will tell you. They require a lot of physical exercise and a calorie-restricted diet, and not even those may not be enough without the right genes. But that's something that many people just aren't ready to accept, which is why their turn to 'snake oil' solutions that promise to deliver the results they desire. Such is apparently the case with many Vietnamese women who spend small fortunes on injectable fat-dissolving serums that end up putting their lives at risk and leaving them with permanent scars.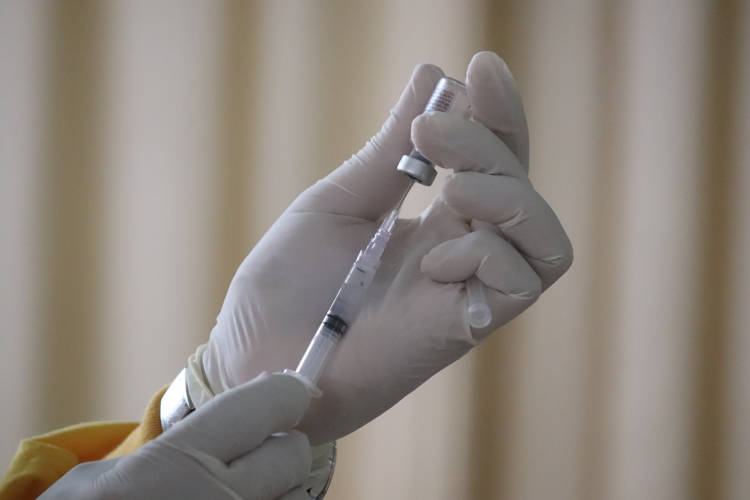 Photo: Mufid Majnun/Unsplash
Vietnamese news outlet ZING recently featured several cases of women who turned to fat-dissolving injections to easily get rid of their excess body fat. 29-year-old Ms. N.T.L., whose identity was protected for privacy reasons, was looking for ways to quickly lose weight from certain areas of her body and was advised by a friend to visit a beauty clinic in Ho Chi Minh's District 1. Her friend told her that there she would find a magic weight loss solution that didn't require dieting or exercising.
A consultant at the clinic confirmed to Ms. N.T.L. that their fat-dissolving injections imported from the UK would make short work of the excess fat on her body without affecting other tissues. She paid 13 million dong ($561) to have this serum injected into the sub-dermal fat on her hips and abdomen. She never saw the name of the drug being injected or the dose, and after about 10 days from the procedure, her nightmare began…
At first, N.T.L. noticed that her hips and abdomen had become swollen, and then she started experiencing pain. When she finally visited the hospital, doctors told her that tissues around the area where the injections were performed had become infected and necrotic, and that they would have to perform several surgeries to save her life.
Ms. N.T.L. spent half a year in the hospital undergoing dozens of surgeries and dealing with situations she never imagined in her worst nightmares. Puss-filled pockets under her skin, large abscesses, and uncontrollable bleeding were all part of her life during those terrible six months, and sometimes things got so bad that she just wanted to give up. Luckily, the medical staff managed to remove the dead tissue and used a liposuction machine to control the spread of the fat-dissolving drug.
Photo: Towfiqu Barbhuiya/Pexels
The 29-year-old survived the ordeal, but was left with large scars on her abdomen and hips and is still struggling to get back to her old life. Unfortunately, she is not a solitary case.
43-year-old T.B.V.N., from Ho Chi Minh's District 8, has a very similar story. She stumbled upon fat-dissolving injections by accident while searching for weight loss pills online, and was immediately intrigued. In her case, the seller was selling the serum, allegedly imported from South Korea, in packs of five vials, each costing 430,000 dong ($18.50).
"I asked if I needed to go to the hospital to ask a doctor for an injection, the saleswoman said that this drug is harmless," T.B.V.N. said. "'If you want to slim down, you can inject yourself there,' the seller told me. I was afraid to go to the hospital, so when I bought it, I asked my niece to give me an injection. Seven days after the injection, my waist, thighs, and abdomen were swollen and oozing blood. I called the phone number of the seller, but they blocked my number and abandoned me."
Dr. Ngo Duc Hiep – Head of the Department of Burn – Plastic Surgery, Cho Ray Hospital in Ho Chi Minh City, said that the main ingredient in this dangerous fat-dissolving agent is Phosphatidylcholine (PCC) dissolved in the ionic detergent Deoxycholate sodium. It is sold under different labels, like Lipostabil, Dermaheal LL or Liponsaure, and used properly it can actually save lives. However, it's proper use has nothing to do with weight loss or cosmetic procedures.
Photo: Olga Kononenko/Unsplash
"When injecting Lipostabil into fat tissues, the drug will gradually destroy fat cells and turn fat cells into emulsions," Dr. Hiep said. "However, this drug is only used to treat fat-caused pulmonary embolism or patients suffering from blood lipid disorders. Some beauty establishments have taken advantage of Lipostabil's properties and advertised the product as a 'panacea' to help melt body fat."
Dr. Hiep warned that, when injected into the body, these fat-dissolving agents are very hard to control. They spread to connective tissue as well, cause severe pain, and necrosis and, in extreme cases, they can even cause death. Because the drug makes it very hard to treat and suture the wounds, patients usually take several months to recover.