A New England distillery specializing in bourbon whisky has joined the fight against an invasive crab species by using the crustaceans to create a surprisingly tasty crab-infused spirit.
"When life gives lemons, make lemonade," the old saying goes, and the folks at New Hampshire's Tamworth Distillery adapted it to their region-specific problem. New England's fishermen have been complaining about green crabs devouring their shellfisheries for a while now, but with no natural predators to worry about and increasing sea temperatures working in their favor, there is little anyone can do to stop them. But little isn't nothing, and Tamworth Distillery has come up with a way to fight the invasive species while expanding its business. They created a crab-infused bourbon aptly-named Crab Trapper.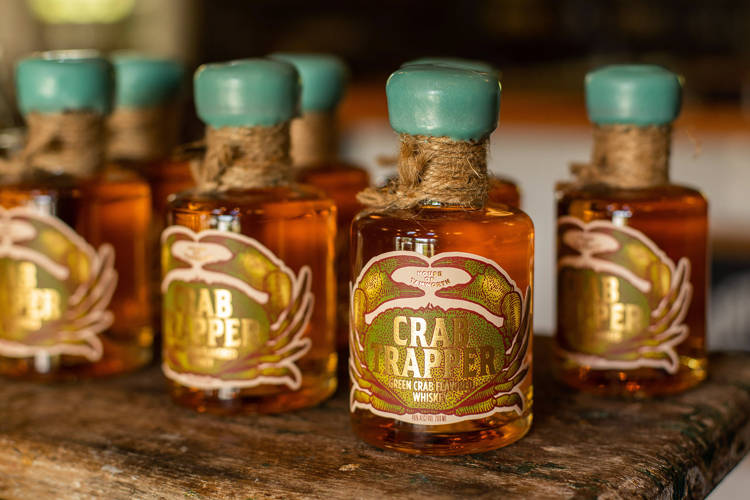 By teaming up with a local fisherman who caught thousands of green crabs, Tamworth Distillery cooked the crustaceans down to a stock which was then distilled to create the secret ingredient for Crab Trapper. Using the same mashbill of 82.4% organic corn, 11% organic Maine rye, and 6.6% malted barley for its new whisky as for its popular Old Man of the Mountain bourbon, Tamworth then steeped the blend in a mix of crab distillate and an 8-spice mix.
"It has crab on the nose, for certain," says Steven Grasse, owner of Tamworth Distilling, adding that the whisky is actually surprisingly delicious. It apparently tastes like "a briny and better Fireball," giving a bouquet of vanilla, maple, and caramel, which heads into notes of cinnamon, clove, and allspice on the palate.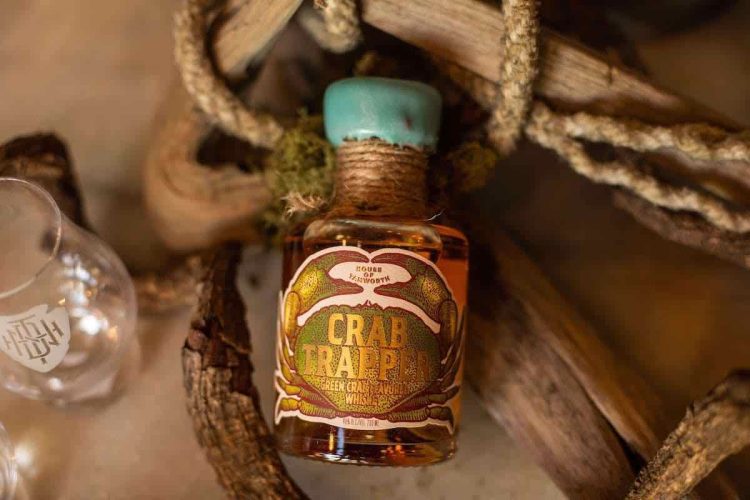 "What we are left with is a liquid that by its nature defies categorization," Grasse says. "It is not meant to be slammed as a shot at a frat party. It is meant to be sipped, shared and explored with friends who enjoy detail and depth in their lives."
Crab Trapper is being sold in 200ml bottles on the Tamworth Distilling online shop, for $65 a pop. It's a limited-edition product, so if it sounds like something you'd like to try, you'd better act fast.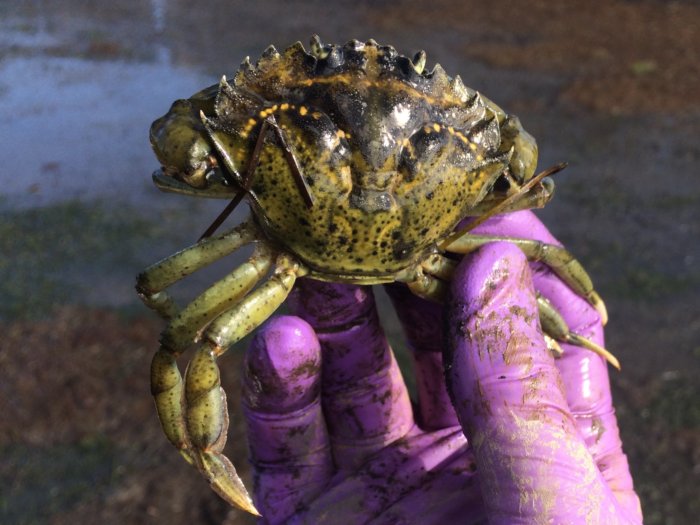 Photo: University of Washington
The Crab Trapper whisky initiative is trying to raise awareness about the green crab problem New England is facing. The invasive species is ravaging the entire coastline, destroying fisheries and relocating entire ecosystems.
"We are raising awareness of the problem in a way that is fun and interesting," Grasse said. "We want more brave souls in the culinary arts to rise to the challenge: Defeat the enemy by eating them!"
The problem with green crabs is that there's very little meat on them, so selling them for food is not really a practical solution.