We're always told that exercise is good for our health, but as two Chinese girls recently learned the hard way, overdoing it can have life-threatening consequences.
On July 10, Tang, a 19-year-old girl from Chongqing, China, decided to challenge her best friend to a squatting competition to see which one of them had more stamina. They set up a video call and started doing one squat at a time to see which would give up first. The problem was that both of them took it very seriously and refuse to stop despite pushing their leg muscles to the limit. Tang told doctors that they both must have done around 1,000 squats before they decided to call it quits, but by that time their leg muscles had begun to break down.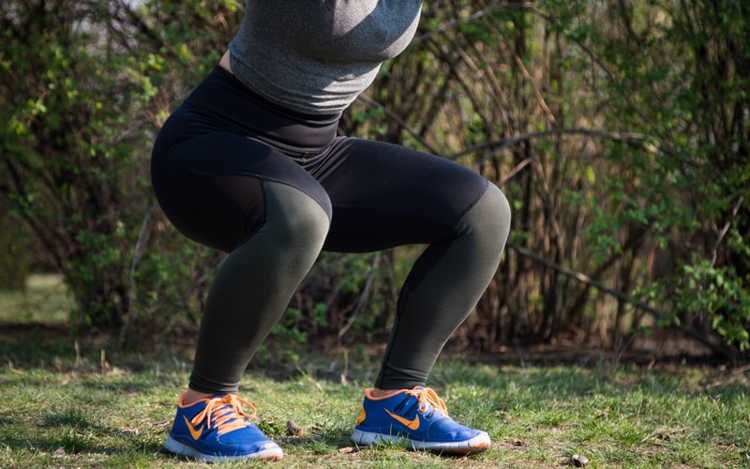 Photo: Gesina Kunkel/Unsplash
After the casual competition turned extreme endurance contest tang reported feeling a little sore, but thought it was perfectly normal after that kind of workout. The next day, her legs were still sore, but she went to work as usual, thinking it was just post-exercise soreness. She only realized the seriousness of the situation on the morning of the third day, when she woke up with unbelievably sore legs and an inability to bend them at the knees. After somehow reaching the bathroom, Tang noticed her urine was the color of black tea, which she had learned in the army was a sign of serious problems in the body.
Tang was rushed to the hospital where doctors diagnosed her with rhabdomyolysis – a life threatening condition caused by the death of muscle fibers and release of their contents into the bloodstream. It can lead to life-threatening complications like renal failure, as the kidneys fail cannot remove waste and concentrated urine. In rare cases, rhabdomyolysis can be fatal.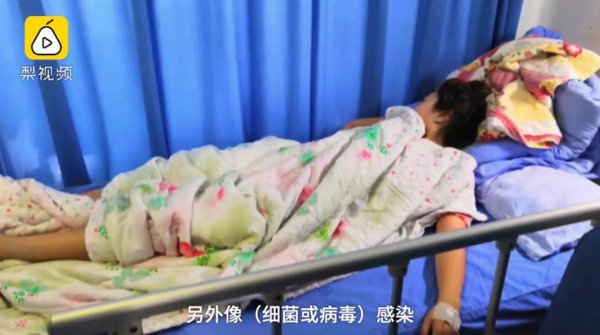 Photo: Pear Video
Doctors told Tang that she was lucky to come in as early as she did and that she was young, which helped her body recover better. If this had happened to an older person, it could have caused acute renal failure.
Interestingly, Tang called her friend from the hospital to tell her about the result of their squat challenge, and was shocked to hear that she too had been hospitalized with the same condition.
And this is why I rarely do squats, and only a dozen at a time. As this case clearly shows, those things can kill you!