Chihuahua Julep, a cocktail bar that opened in central Helsinki, Finland, in August, has banned patrons from using smartphones inside the venue to encourage real-world social interaction.
Initially, the owners of  Chihuahua Julep only encouraged visitors to put their smartphones away so that the light from their screens wouldn't ruin the bar's ambience, but after seeing that those who followed the recommendation seemed more relaxed and at the same time more engaged in conversations with their friends, they decided to impose an outright ban on handhelds. Now, anyone wanting to enjoy a drink inside the venue must store their phone inside a box on arrival.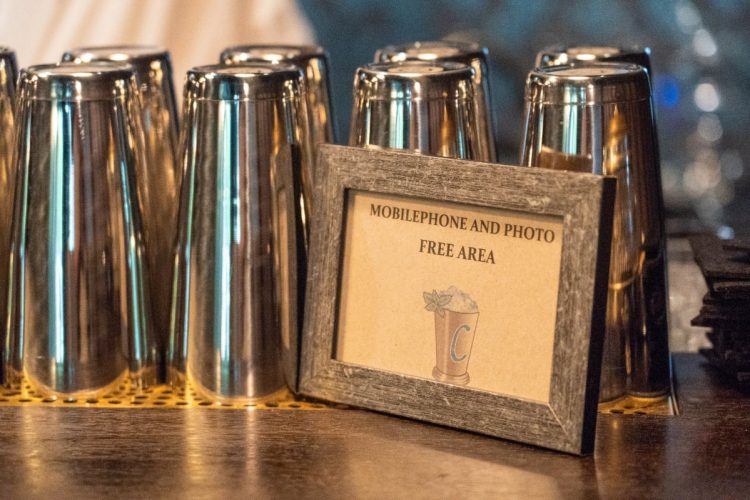 Owner Jami Jarvinen said that some people struggle with the ban, especially young people and parents anxious to keep track of their children, but most patrons actually welcomed the chance to "unwind without the pings and buzzes of smartphones".
"It's great to see that it was the right decision. People really need a moment in their hectic daily lives to relax without smart devices, and many wouldn't do so if we hadn't decided to enforce the ban," Jarvinen told Finnish broadcaster Yle, adding that bar staff have witnessed many unforgetable moments of human interaction thanks to the lack of smartphones.
"Social interaction is so different when phones are out of the picture. Many people would like to cut down on smartphone use but can't seem to manage it," Mr. Jarvinen said.
Smartphone and social media addiction is a hot topic in Finland these days, with some experts claiming that around 90% of smartphone users in the northern country are addicted to their smartphones. Other have called for a ban on smartphones in schools, and therapies for internet addiction.
Interestingly, Chihuahua Julep isn't the world's first bar to ban smartphones. A couple of years ago, the owner of The Gin Tub, a pub in Brighton, UK, installed a Faraday cage that blocked all mobile phone signals completely.