A 42-year-old Florida man managed to dupe dealership staff into letting him drive off in a $140,000 Porsche 911 in exchange for a fake check he had printed on his home computer.
Casey William Kelley walked into a Porsche dealership in Destin, Okaloosa County on July 27 and managed to drive off with a brand new, white Porsche 911 sports car. The really impressive thing about that is he only traded a useless piece of paper for it. Kelley had reportedly printed the check for $139,203.05 on his home printer, but staff let him take the car without waiting to see if the check cleared. They must have fallen for the conman's confident attitude, as he was so proud of himself that he even asked staff to take a picture of him with the car before driving away.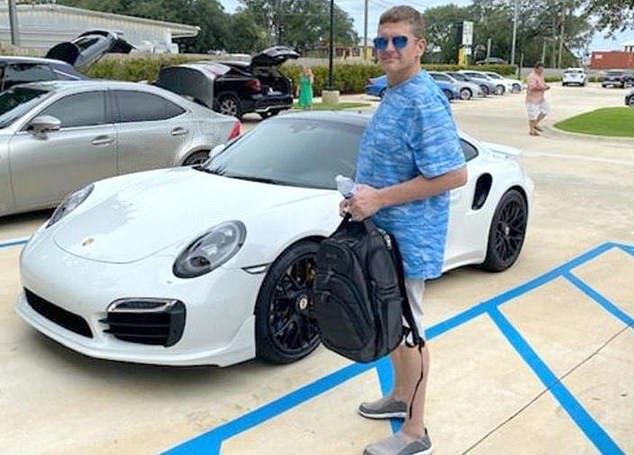 The police report obtained by local media showed that the amateur conman didn't stop at a Porsche 911. After seeing that his method work, he went back home, printed another check for $61,521 and used it at a jeweler in Miramar Beach the next day. Only this time, the owner didn't let him walk out with the three Rolex watches he had bought until he cashed the check.
By the time the jeweler reported the check as fake, the Porsche dealership in Destin had figured that out as well, and Kelley had already been arrested for the first incident. He was taken into custody on Wednesday, July 28, and into the Walton County Jail on a charge of grand theft of a motor vehicle and a charge of fraud. Interestingly, the Florida conman claimed he didn't understand what he had done wrong.
According to the arrest report, "Casey stated he didn't know what the big deal was, and that since it was his account number on the check he printed out, it should be fine".
Casey William Kelley' next court appearance is scheduled for September 22.