Guido Grolle, a lawyer from Dortmund, Germany, was recently forced to file complaint with the local police, because someone keeps sending him pizzas to his workplace. Over the past two and a half weeks, the man has received over 100 pizzas he never ordered, and he just wants the madness to stop.
By the time he gets out of the shower in the morning, Grolle sometimes receives several emails letting him know that the pizzas he ordered will be delivered to his office at lunch. On some days, you can actually see several pizza delivery guys crossing the street to bring the lawyer the lunch he never asked for. This has been going on since late January, and Grolle really has had enough of it.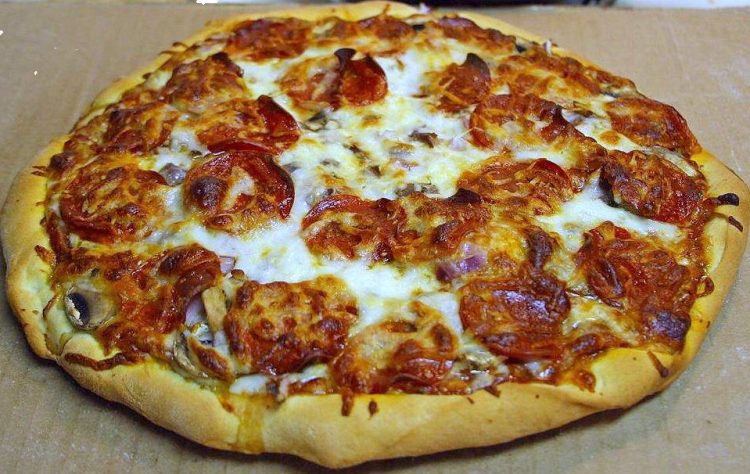 Photo: Wikimedia Commons
"It's really annoying," he told Ruhr Nachrichten. "You can hardly get any work done."
The Dortmund man claims he has no idea who's behind the 'pizza stalking'. He has no angry clients or rivals, plus, he doesn't really think a person could pull off so many orders in such a short time. One morning, between 9:20 and 9:47, he got 15 pizza pre-order emails, and he says "nobody can order that fast".
Suspecting that his computer might be infected with some weird virus, he had it checked by a computer security expert, but nothing suspicious was discovered. He also filed a complaint with the local police, but so far their investigation hasn't uncovered anything either. So for now, the man is forced to use a filter to make sure he doesn't get any more pizza delivery emails and shut down his mobile phone during work hours so he can focus on his work without having to take calls from delivery companies.
Guido Grolle has told German reporters that he has so far received over 100 pizzas he never ordered, and that lately whoever is behind this annoying prank has begun diversifying the menu. In the past few days, he has been getting currywursts, Greek food and sushi as well.
The police are treating the case as one of stalking, as it doesn't qualify as fraud. The potential offender doesn't have any financial gain, and Grolle has not incurred any financial loss either, as he doesn't have to accept the food. The only ones who stand to lose anything are the food delivery companies.
According to German law, anyone involved in the unauthorized pursuit of another person in a manner likely to seriously affect their way of life – including the misuse of personally identifiable information and placing orders for goods or services on their behalf – faces a hefty fine or up to three years behind bars.