Although health experts around the world strongly advise people to isolate themselves in order to minimize the chances of getting infected with the novel coronavirus, one German mayor did just the opposite, deliberately contacting the virus so he could then be immune to it.
Berlin District Mayor Stephan von Dassel sparked controversy in German last week after admitting to consciously contacting the novel coronavirus from his partner in order to self-immunize and be able to work while others were off sick. Even though his decision went against the general consensus of public health experts, most of whom strongly recommend social-distancing to avoid catching the virus, von Dassel claims that he saw his deliberate infection as a "contribution" toward the long-term goal of flattening the curve of the infection. He did admit that he underestimated the virus, though.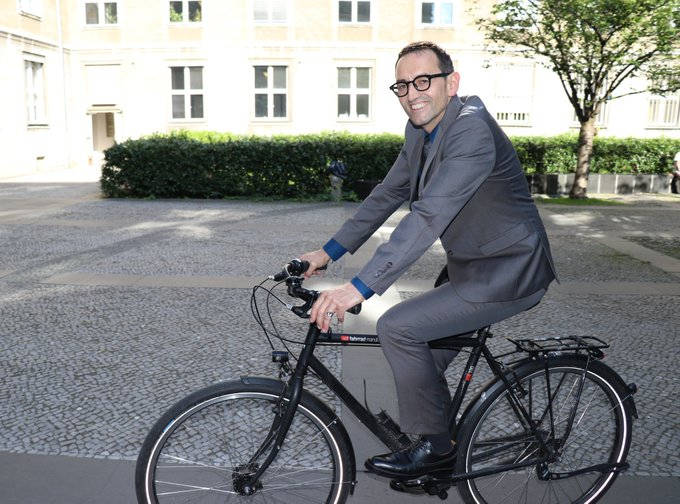 Photo: Stephan von Dassel/Twitter
"I was ill longer than I thought. I got infected almost on purpose to develop immunity and thought I'll be a bit sick for three days and then I'll be immune — I can't catch it and won't pass it on to anyone, but it was a lot worse than I imagined," von Dassel told public broadcaster RBB.
The mayor's statement sparked a heated debate online, with many accusing him of being irresponsible by consciously ignoring general guidelines during the pandemic and putting other at risk. However, von Dassel continued defending his actions, adding that perhaps his original statement was not as clear as he would have liked.
"Perhaps my statement on the radio today was misleading. But my behavior was and is responsible. I was, am and remain in quarantine, until I'm no longer infectious," Mayor Stephan von Dassel said last Wednesday.
The Berlin official went on to tweet a link to a statement published by Berlin Mitte office from von Dassel, which stated that he had quarantined for 14 after his partner tested positive for the coronavirus, and that living in such close proximity to someone infected, catching the virus himself would have been "almost unavoidable" anyway.
"Since infection with a common home quarantine for 14 days is hardly avoidable despite all precautionary measures, I consciously accepted to catch it quickly," von Dassel concluded.