Textiles aren't the main means of contamination for the SarsCov-2 virus, but studies have shown that it can survive on clothes for various periods of time. That's why several companies are planning to launch lines of virus-killing denim.
Last month, Swiss company HeiQ announced that its Viroblock NPJ03 textile treatment had been tested against the SARS-CoV-2 virus strain and proved to be 99.99% effective in killing it. Virpblock had previously been tested against coronavirus 229E, another strain of virus in the Coronavirus family, but this latest test showed that the combination of silver salts with a vesicle technology was effective against the Covid-19 causing virus as well. HeiQ has since announced collaborations with several denim brands to create SarsCov-2-resistant clothes.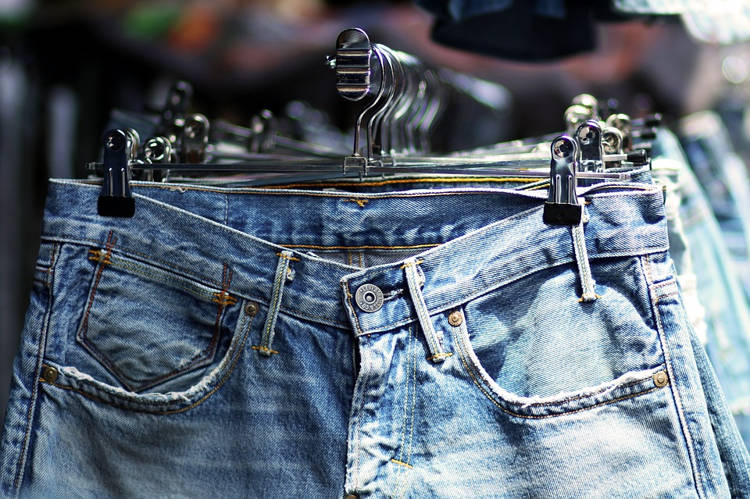 Photo: 2goldi/Pixabay
HeiQ claims that Viroblock NPJ03 "deactivates bacteria and viruses on textile surfaces within a few minutes and renders the bacteria and viruses harmless. Textiles equipped in this way reduce the rate of infection by 99.99%, which stops the transmission and the spread of bacteria and viruses through textiles."
That sounds impressive, but according to a HeiQ press release, the virus deactivation isn't exactly instantaneous. In a test conducted by researchers at the Doherty Institute, a known concentration of SARS-CoV-2 virus was contacted with a fabric treated with Viroblock NPJ03 for 30 minutes, after which measurements showed a SARS-CoV-2 virus reduction of over 99.9%. It's unclear how long it takes for the treatment to neutralize the virus, but it's apparently under 30 minutes.
"The confirmation of antiviral activity of HeiQ Viroblock against SARS-CoV-2 is an important milestone. This data forms part of our ongoing efforts to help provide textiles with greater levels of protection against viruses and contribute to efforts towards mitigation of the global pandemic," HeiQ CEO Carlo Centonze said.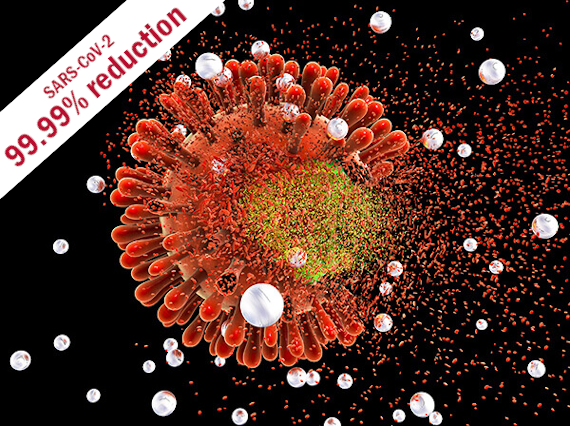 Viroblock technology can be used on all types of textile fibers, including protective masks, bed linens, towels, or work clothes. It makes sense that it be used on the front lines of the fight against the SARS-CoV-2 virus, like the clothes of medical professionals, but apparently casual fashion brands are interested in it as well.
Denim brands DL1961 and Warp + Weft have already announced collaborations with HeiQ to create lines of Viroblock-treated jeans. They are scheduled to be launched in October 2020.
The special treatment is applied on denim in liquid form during the laundering process to provide a sanitizing and germ-resistant. It reportedly stays active on treated fibers for up to 30 wash cycles.