Maleesha Kharwa grew up in Mumbai's infamous Dharavi slum, but thanks to a chance encounter with an American actor, she became one of India's most popular teenage models.
At just 15 years of age, Maleesha Kharwa has already graced the covers of international fashion magazines like Vogue and Cosmopolitan, become the face of a luxury skincare brand, and amassed over 300,000 followers on Instagram alone. She is one of the most recognizable faces in India, and it's almost impossible to believe that only three years ago she was just another girl in the slums of Mumbai. It was only thanks to a lucky encounter with Step Up 2: The Streets and Grey's Anatomy actor Robert Hoffman that her life changed drastically and she got the chance to live out her childhood fantasy of one day becoming a fashion model.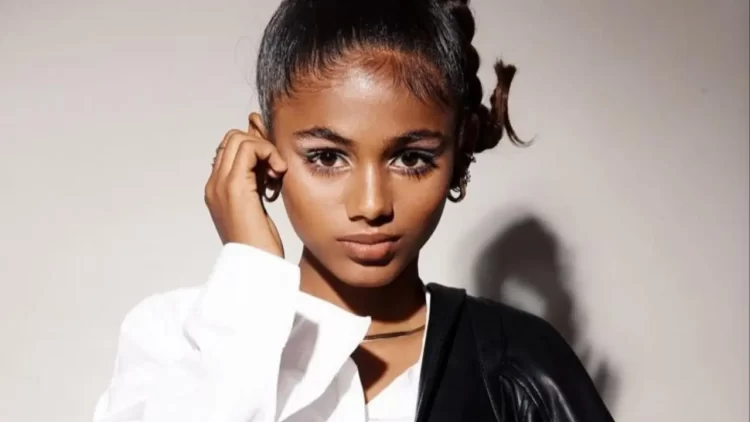 "My life has changed," Maleesha told The National. "Before I was not on posters, newspapers, or on TV channels but now I am all over the world. Everyone recognizes me and asks me for selfies. I feel proud of myself. I always wanted to become a model. I started dreaming of becoming a model when I was five years old. I am very happy. I dream of becoming a supermodel one day."
Three years ago, Robert Hoffman was in Mumbai to shoot a music video, when she noticed this striking-looking girl sitting on a mattress inside a makeshift tent. He talked to her and later posted a video of her on social media, which went viral almost instantly. Before long, Maleesha was an international sensation, and audition opportunities were pouring in.
The teenage girl started getting modeling assignments, and the first thing she did with her substantial earnings was to get her family out of the slum and into a decent one-room apartment.
"Earlier, we did not have proper electricity, we had to go far to fetch water but now we have a power connection, there is a ceiling fan, and we have tap water," the teen model said. "The municipality would often demolish our huts but now we have a safer roof over our heads. My father is proud of me."
This year, Maleesha Kharwa became the face of luxury beauty brand Forest Essentials' new campaign 'The Yuvati Collection', and her amazing story shows no sign of ending anytime soon. If anything, the 15-year-old is only becoming more popular as she continues to get attention both online and offline. Often referred to as the 'Princess of the Slum,' Maleesha has become a symbol of hope for the millions of other teenagers dreaming big in India's slums.
Maleesha Kharwa's story has been compared to the fictional story of the Oscar-winning film Slumdog Millionaire, but, as it often happens, life is actually more amazing than any movie. Her life-changing chance encounter is comparable to that of Filipino sensation Rita Gaviola, who also went from being just another slum girl to a popular model and social media influencer.