A 47-year-old man recently became the envy of every male idol fan on the planet after it became known that he managed to marry his favorite idol.
Let's face it, we've all fantasized about getting noticed by our celebrity crush at some stage in our lives, but deep down we always knew it was nothing but a dream. However, for one Japanese idol fan, that dream became a reality. Not only did he get noticed by his favorite idol, but they ended up having a romantic relationship and eventually getting married, despite a 27-year age difference.
In 2020, Yuki Tomoe debuted as a substitute member of an Osaka-based idol group. The moment he laid eyes on her, Mitsuo, who was 44 years old at the time, knew there was something special about her. She was only 17, but he thought she was very talented and charismatic, so he decided to support her.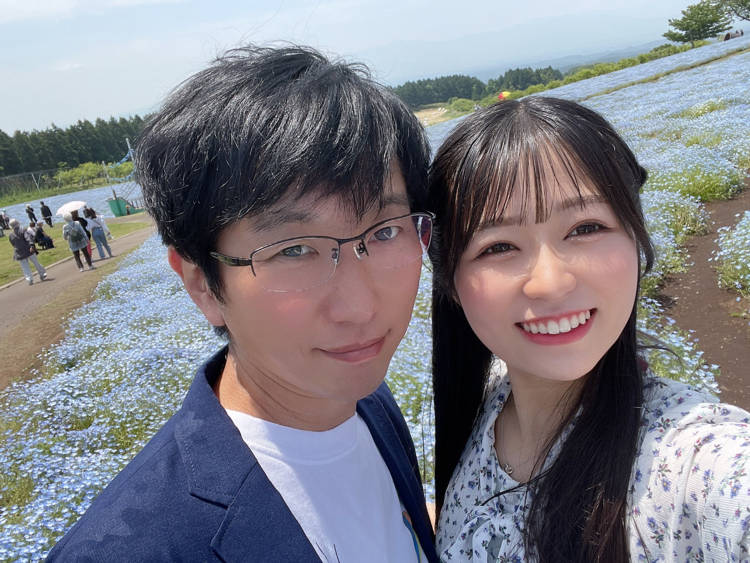 Photo: @_tomoe_0722/Twitter
"The moment I saw her, I felt like I was looking at a sparkling, shiny rock," he said. "Even though she was new, her performances were amazing and very cute. So I decided to support her."
Every week, he would travel from his home city of Oita to Osaka just to show his support for Yuki. He was a fan of her idol group even before she became a member, but he hadn't shown that level of dedication before. The trip took five hours by high-speed train or eight hours by car, but he thought it was worth it just to be close to his favorite idol.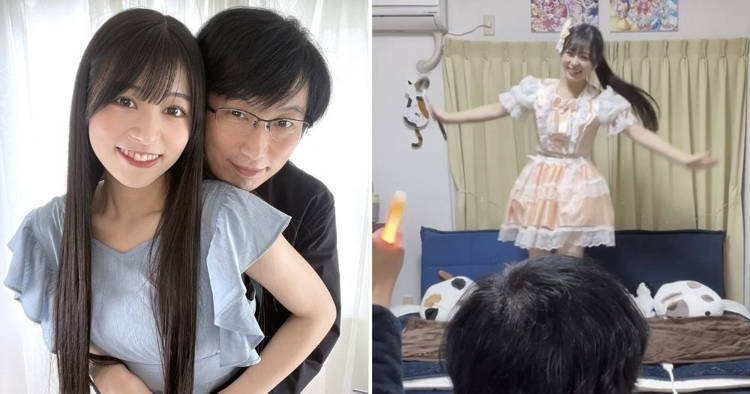 Photo: @_tomoe_0722/Twitter
Mitsuo was also a constant presence during Yuki's live online events, and she had taken notice of him in the crowd during performances, so at one point they started conversing and they hit it off. However, Yuki Tomoe only realized how important Mitsuo had become to her when he stopped coming to her concerts.
"Once, he wasn't there at our concert. I thought it was weird as he always came, and I started looking for him onstage," the young idol recalled. "Without him in the audience, I felt empty. From that moment on, I realized I seem to like him."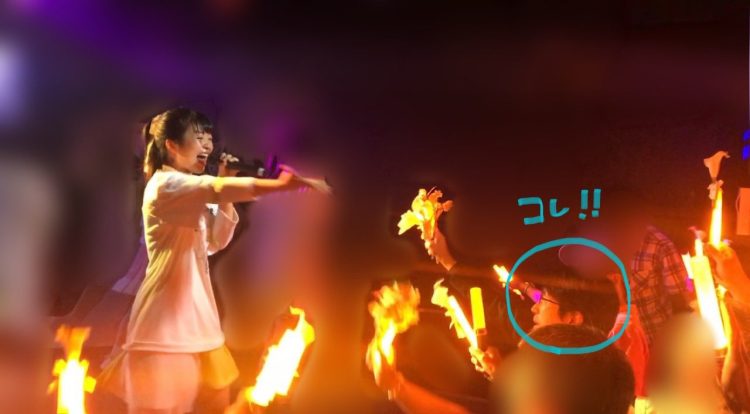 Photo: @_tomoe_0722/Twitter
In fact, it was Tomoe who confessed her feeling to her die-hard fan, and he immediately proposed that they should start dating. It was a bit strange at first, especially when Yuki's 47-year-old mother learned that her daughter was dating someone her own age, but they made it work, and her parents eventually accepted Mitsuo.
The two tied the knot in April of this year and Yuki recently shared a video shot on their wedding day, which attracted millions of views on various social media platforms. Although the age difference between them may be considerable to some, the general reaction from the public has been positive.
After all, this sort of story gives us all hope that our romantic fantasies may one day become reality.