A Louisiana man is facing up to 70 years in prison for burning down three churches last year in a bizarre attempt to build up his reputation as a black metal musician.
22-year-old Holden Matthews has admitted to burning down three churches in  St. Landry Parish, Louisiana, to "promote himself" among fans of black metal, a subgenre of heavy metal. The son of a sheriff deputy, Mathews reportedly wanted to mimic the church burnings carried out in the 1990s by Norwegian black metal musicians as a crusade against Christianity. Matthews single-handedly set fire to three churches, using gasoline and oily shop rags in the middle of the night, in a span of 10 days.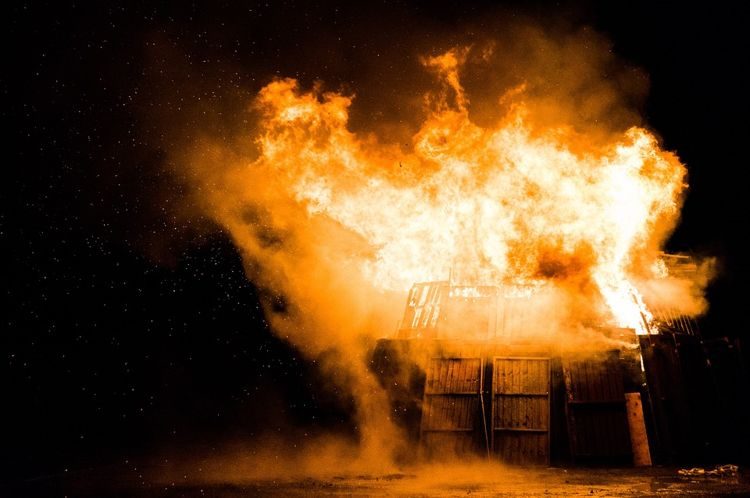 Photo: Pixabay
"Holden Matthews made a conscious decision to randomly target and destroy churches within his own community," FBI special agent Bryan Vorndran said. "His atrocious actions inflicted severe pain and grief upon these congregations, as well as all of St. Landry Parish."
After each fire, Matthews would go online and brag about his actions to other black metal enthusiasts, sending videos and photos of the arson to his friends, accompanies by black metal song lyrics and album cover art that the acts inspired him to create. Like Varg Vikernes, one of the high-profile Norwegian musicians arrested for burning churches in the 90's, Matthews planned to use a photo of a burning church as the cover of the next album for his band, Pagan Carnage.
"Listen to that sound dude haha beautiful," he said of one church's destruction in a video message he sent to a friend. "There was absolutely nothing left my dude."
After being arrested by his father's sheriff department, 22-year-old Holden Matthews admitted to the three arsons, claiming that he had only done it "to raise his profile as a 'Black Metal' musician".
Although there were allegations of hate crime, as the three burned churches were frequented primarily by black people, Matthews's federal public defender, Dustin Talbot, stressed that his actions were not racially motivated. Talbot claimed that his client only targeted the churches because they were made of wood and would burned faster – a fact confirmed by one of the accused's messages to a friend – and that he had "committed these acts in a naive attempt to use images of the fires to gain acceptance into an online music community".