An English millionaire who notoriously built the "UK's biggest man cave" in his backyard without planning permission, is now trying to prevent it from being torn down by buying up properties around it.
After an eight-year battle, millionaire businessman Graham Wildin was ordered to tear down the enormous man-cave complex on his property in Gloucestershire, but he has failed to do that. The 10,000sq/ft facility, which included a cinema, squash court, small casino and bowling alley, has now become the center of a fortress created by acquiring the properties around it, in an alleged attempt to stop the council from forcefully tearing it down. Although the deadline to level the luxurious man cave passed a month ago, the entire complex still stands.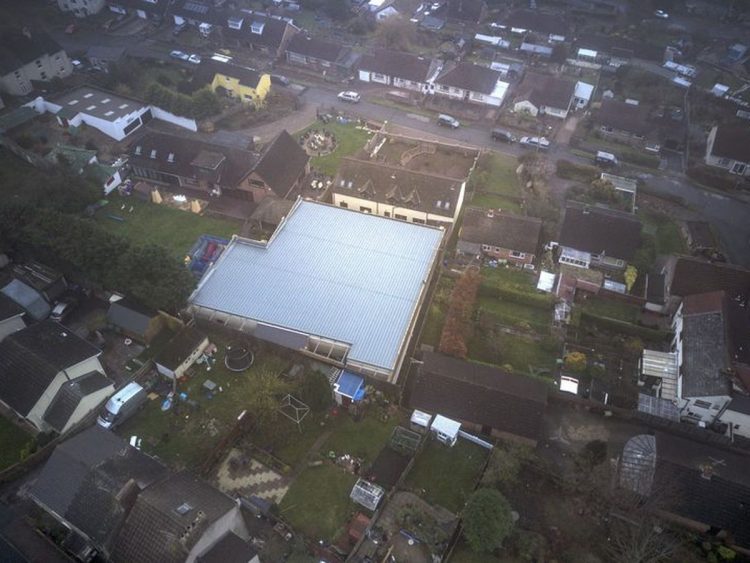 Widin, who made most of his fortune in accountancy, made national news headlines in 2014, when he unveiled what was then referred to as the biggest man cave in Britain. However it was soon revealed that he had built the whole place without planning permission, and he spent the last eight years fighting the Council to prevent it from tearing down his property.
After losing the long legal battle, Graham Wildin apparently came up with more ingenious strategies to keep his backyard man-cave standing, including buying up the properties around it in order to prevent bulldozers from coming anywhere near it. Documents show that at least two neighboring properties have been transferred to a company run by Wildin's children.
"The council can't now knock it down, as legally they have to have permission of the land owner to cross the land to get to the building," one neighbor told the Daily Mail. "He has given ownership of that land, to his children, who aren't going to allow that permission. They can't force them. Like it or loathe it, it's clever."
Still, while some of Wildin's neighbors praise his tenacity and ingenuity, some say that the days of his enormous man cave are numbered, as the Council will seek a court order to reach it and tear it down.
"He thinks he has now outsmarted the authorities, by surrounding his property, with land that is the ownership of his family members, so the council cannot get to the man cave to demolish it," another neighbor said. "All the council has to do is seek a court order to gain access to neighboring land and they will then have access to the 'man cave', to demolish it."
Despite all the negative publicity in the press and being ordered to tear down his unique man cave in Cinderford, Gloucestershire, Graham Wildin continues to defy his neighbors and the authorities. The deadline to tear down the fun complex has passed, but no one really knows if bulldozers can actually reach the property to tear it down, now that the Wildins own the neighboring properties.