An Indian man recently shocked airport staff in Abu Dhabi, because his passport showed he was born in 1896, which would make him 123, the oldest human to have ever lived.
Swami Sivananda's passport shows him to be a year older than France's Jeanne Louise Calment , who holds the Guinness Record for the oldest verified person in history -122 – but the problem is that the only proof he has comes from an old temple register.  Mr Sivananda also looks decades younger than his alleged age, but he credits his youthful appearance and good health to leading a simple and balanced life, yoga, and a frugal, spice-free diet. His celibacy may have something to do with his longevity as well, he figures. He's been trying to have his name included in the Guinness Book of Records for three years, but he has been having trouble proving his age.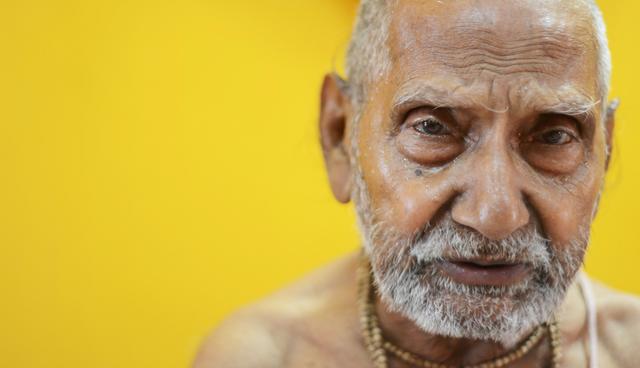 Allegedly born on August 8, 1896, in Behala, then a village, Sivananda says that he lost both his parents when he was only four years old, and his sister, who used to beg for food with him, two years later. His relatives handed him over to a guru, who brought him to the city of Nadadwip. He later settled settled in the holy city of Varanasi, where he became a swami and gained followers. He claims it was these same followers who encouraged him to come out and seek recognition for his age, as he himself didn't want the publicity. Sadly, like many Indians decades older than him, Swami Sivananda can only rely on a temple register to prove that he really is 123-years-old.
"I lead a simple and disciplined life. I eat very simply – only boiled food without oil or spices, rice and boiled daal (lentil stew) with a couple of green chilies," Sivananda said. "I avoid taking milk or fruits because I think these are fancy foods. In my childhood I slept many days on an empty stomach."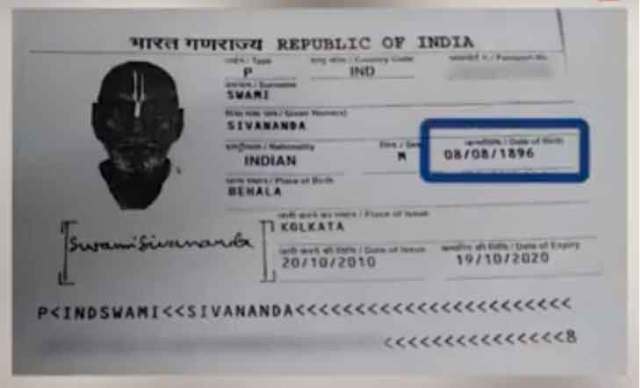 "I believe in eating simple, living humble and in being compassionate. I feel good when I have tried my best to help those in distress," the Indian mad added.
The oldest person currently alive and recognized by the Guinness Book of Records is Kane Tanaka, from Japan. She is 116 years old.
via Gulf News