Mexico has decried President Donald Trump's intention of building a wall across the US-Mexico border to keep illegal immigrants out, but one Mexican college recently used that exact same tactic at a graduation party, erecting a high wooden wall to separate students and relatives that had paid to attend, from those who hadn't.
Photos of the bizarre wall separating an events hall into two areas have been doing the rounds on social media for a week, sparking quite the debate between people who see the measure as discriminatory, and those who see nothing wrong with keeping students and relatives who didn't want to pay from eating and partying for free.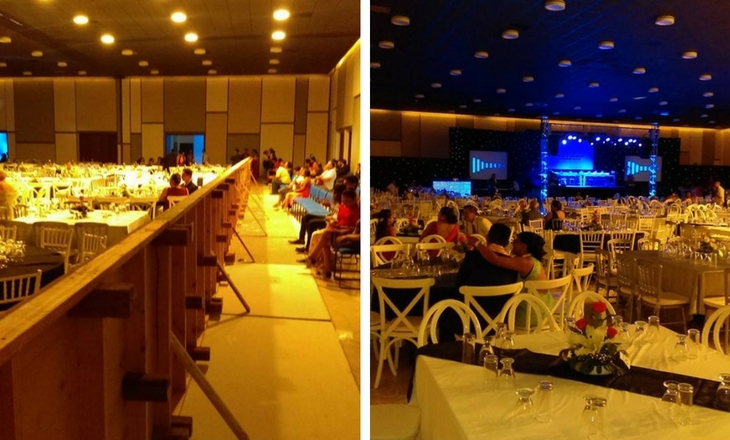 Photo: Salvador Brieno Aleman
The wooden wall was used at a graduation party for a state college in Qunitana Roo, Cozumel, but apart from posting photos of the barrier taken by Facebook user Salvador Brieno Aleman, and a caption describing its purpose, most news sources covering this story don't provide any other details, like the name of the college or who came up with the bizarre idea. Luckily, I was able to find one Mexican news site that offers a bit more information on this strange topic.
AM.mx reports that the party was organized by the "Colegio de Bachilleres", a state college in Cozumel, for its 2014-2017 generation of graduates. However, following the recent backlash on social media, the learning institution has passed all responsibility for the wall in the hands of a private company that it had hired to take care of the event.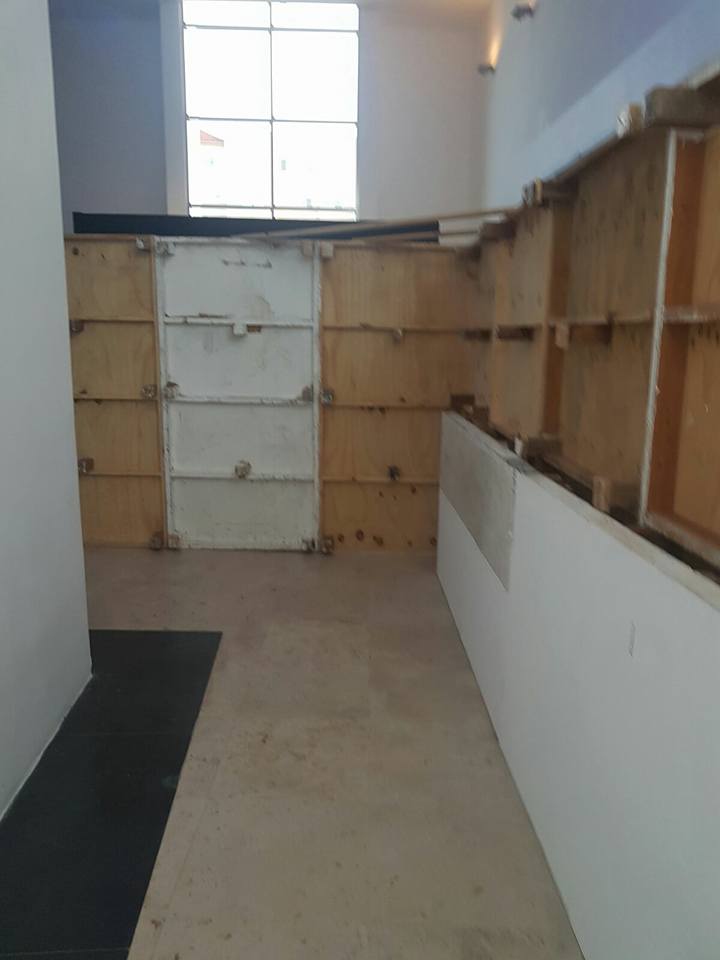 Photo: Salvador Brieno Aleman
Apparently, apart from special bracelets provided to attendees and their guests who had paid the cost of attending the celebration, which allowed them access to the party, the company thought it would be a good idea to humiliate those who hadn't paid, by having them sit on rows of folding chairs, in a small space right next to the party, behind a tall wooden wall. All they could do was listen to the people on the other side having fun, because the wall was so high that they couldn't see over it even while standing up.
Photos of the wall sparked outrage on social media platforms like Facebook, and the State Human Rights Commission of Quintana Roo has already received several official complaints about this being a clear act of discrimination. The public advocate of Cozumel has already spoken out on this subject, saying that the college cannot escape responsibility.
Photo: Salvador Brieno Aleman
"They can say that it was all the company's fault, but they should not have allowed this act, which is clearly discriminatory, to take place," state ombudsman, Harley Sosa Guillen, said, adding that his office has started an official investigation.
Most social media users agree that the wall is discriminatory in nature and blame the leadership of the college for agreeing to it, but these are also those who believe it's totally normal. In fact, some see it as a favor to those who didn't want to pay, because instead of not letting them into the venue at all, they were at least allowed to participate, if only from the sidelines.
Photo: Salvador Brieno Aleman
Where I'm from, if you can't or don't want to pay for a prom or a graduation party, you just don't go, so I don't understand why some of these people showed up in the first place, or why they agreed to stay behind the wall and listen to what was going on the other side.
Photo: Salvador Brieno Aleman