Relations between North Korea and Japan grow increasingly tumultuous by the day as the fear of nuclear war rises to a fever pitch. But despite the tense political climate, a group of Japanese girls fascinated by DRPK culture continue to profess their love for North Korean music, posters and fashion, by posing in military outfits and performing Pyongyang-inspired dance routines.
Sengun-Joshi, or "Military-First Girls", is a girls-only fan club whose members model themselves after the DRPK all-female Moranbong band, dressing in replica military uniforms and performing intricate choreographies to the sound of North Korean music. Members claim that they are just like other Japanese girls interested in foreign cultures, like US or South Korea, and that they shouldn't be judged simply because they fell in love with the culture of a country known for its totalitarian regime.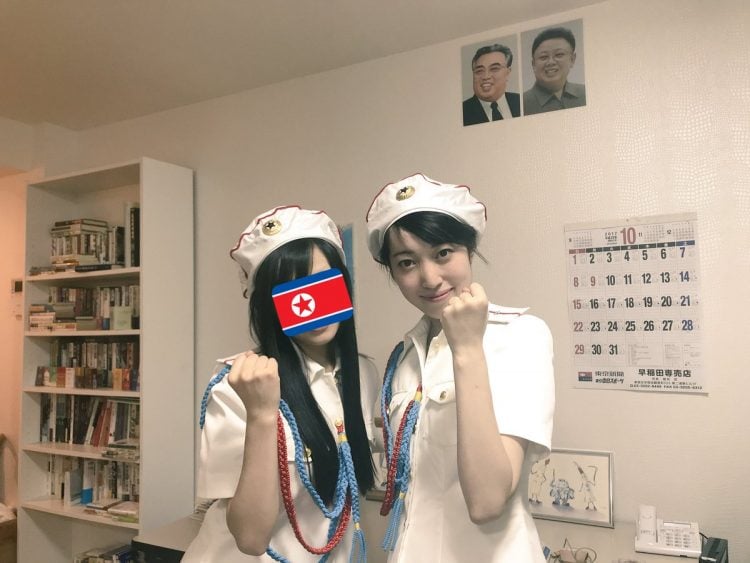 Photo: Sengun-Joshi/Twitter
Chunhun, the 20-something freelance artist who set up the Military-First Girls fan club, says that her interest in North Korea began in art college when she noticed the aesthetic value and beauty of DPRK propaganda posters. Their expressiveness — most evident in the meticulous way they portray small details such as flowers and foliage — is especially noteworthy, Chunhun told the Japan Times. North Korea's state-run Mansudae Art Studio, one of the largest art production centers in the world, hires skilled illustrators to create the posters which pay a big role in controlling the masses.
Over time, however, Chunhun's interest in the reclusive republic began to expand well beyond the arts. She goes online every day to read Rodong Sinmun, the official newspaper of the Workers' Party of Korea, and also makes herself look North Korean, by putting on makeup she bought in the Chinese city of Dandong, on the border with DPRK. In 2013, while still a student, Chunhan began marketing the idea of Sengun-Joshi online, and soon attracted a following of like-minded aficionados. The group now gets together for parties to discuss DPRK, and occasionally performs covers of Moranbong band in Tokyo.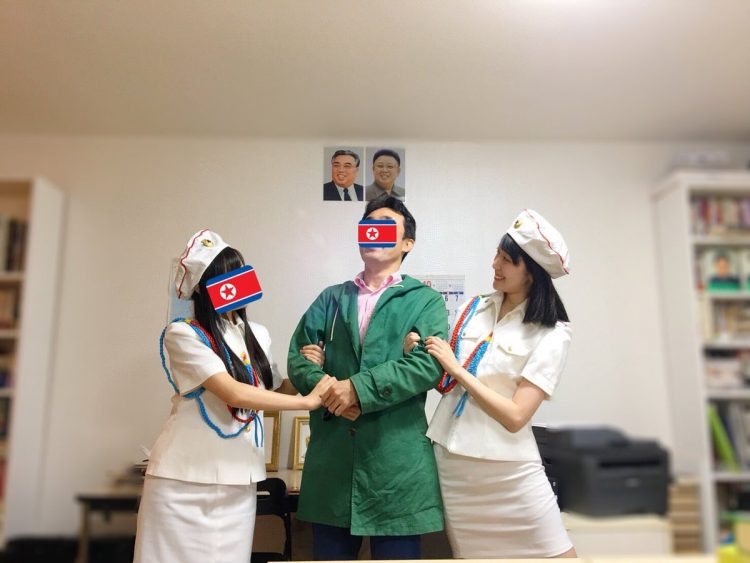 Photo: Sengun-Joshi/Twitter
Sengun-Joshi's pro-North Korea stance has not been well received in their homeland. The Japanese have a long-standing hostility toward the reclusive nation, over the abduction of Japanese citizens by the DPRK between 1977 and 1983, as well as the communist country's efforts to become a nuclear power. Chunhun and the Sengun-Joshi face criticism online, including accusations that they're spies and defectors, and a constant stream of hate mail calling them cockroaches.
The group claims the criticism is misplaced, as their interest in the country is purely cultural, and that they despise the regime's atrocities as much as their fellow Japanese do. What makes them different, however, is that they recognize that there is more to North Korea than war rhetoric and propaganda.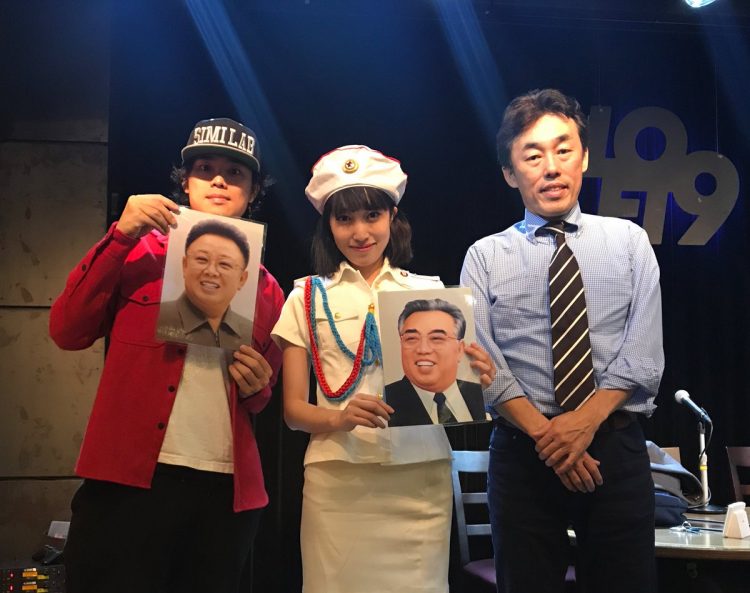 Photo: Sengun-Joshi/Twitter
"By introducing North Korea's culture, like its fashion, music, and arts, I want the Japanese public to realize there are good people living there and that they can't be blamed for what the government does," Chunhun said. "I know what the regime does is unforgivable, but I think it's wrong to become allergic to it 'just because it's North Korea'. "
"Unfortunately, I'm often asked whether I'm conducting anti-social activities, if I'm a North Korean spy or if I'm a North Korean defector," the Sengun-Joshi founder added. "But I'm the same as the girls who like K-pop and love the culture of Seoul or the girls who wear the same make-up as America's Taylor Swift."