If you're looking to taste the true spirit of Harley Davidson, but can't really afford to buy a motorcycle, you could just settle for a $1,000 bottle of gin that contains authentic Harley-Davidson parts.
Uwe Ehinger, a German motorcycle enthusiast who has been collecting vintage motorcycle parts from all around the world for the last 40 years, decided to put his collection to good use by creating the world's first Harley-Davidson-infused gin. Every bottle of his exclusive Archaeologist Gin comes with a vintage motorcycle engine part submerged in high-quality gin. But it turns out that having a piece of steel swimming in alcohol is both unhealthy and dangerous, so to meet health and safety regulations, the parts are thoroughly cleaned and sealed with a tin alloy, before being soldered to a steel support in the bottle, so that they don't move around and break it from the inside.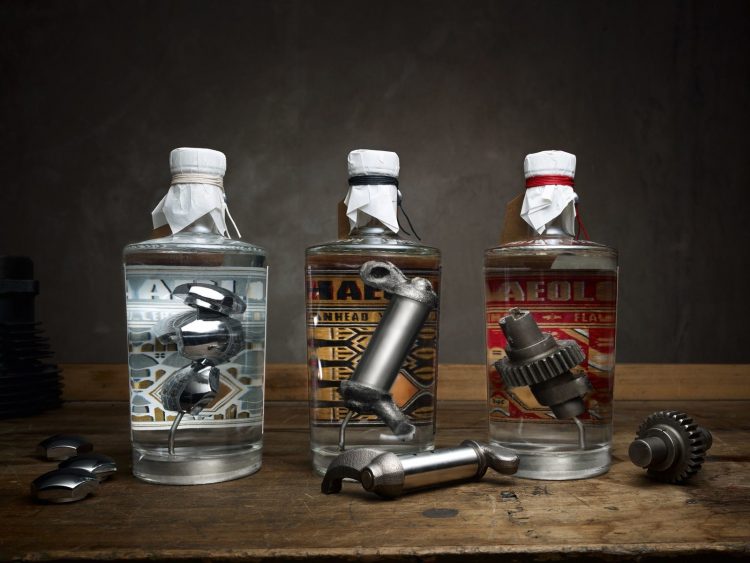 Ehinger is the founder of Ehinger Kraftrad, an internationally renowned manufacturer of custom-made motorbikes, and a passionate vintage motorcycle part collector. His decades-old habit of traveling to the most remote parts of the world in search of vintage bikes has earned him the nickname "The Archaeologist" which he now uses for his expensive gin.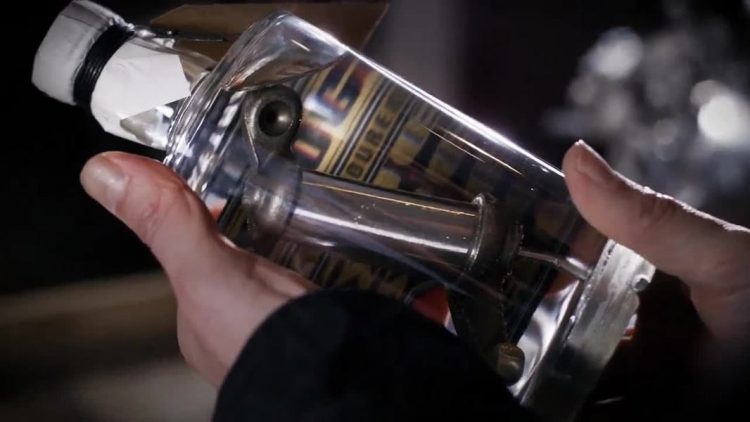 Every part used in The Archaeologist bottles comes from Uwe's personal collection, including rare items like 1939 Flathead camshafts from the Mexican desert, 1947 Knucklehead screw-nuts from Chile, or 1962 Panhead rocker arms from South Korea.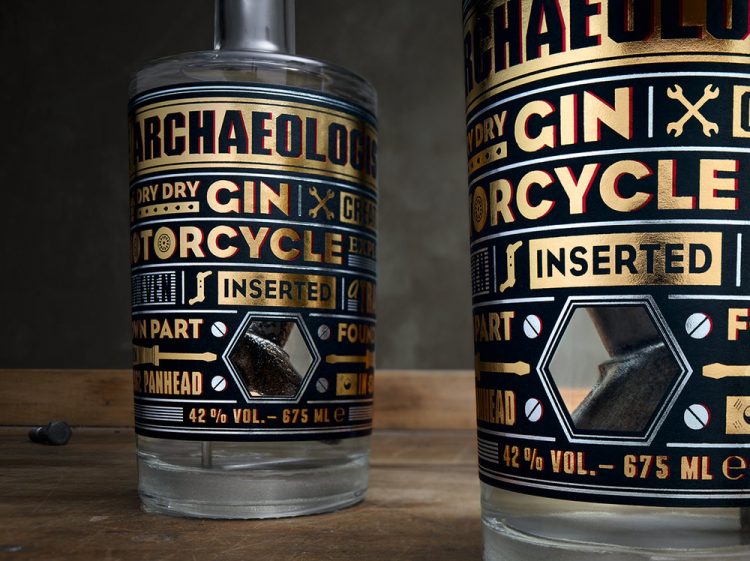 If you're excited about the idea, and wouldn't mind paying $1,000 for a bottle of the world's first Harley-Davidson-infused gin, I'm afraid you'll have to get in line and wait. The first run is reserved for Uwe Ehinger's most loyal customers, and only served in his Hamburg garage. The few bottles sold through his website have already sold out, so you;ll just have to wait and pray that he's still willing to use more of his collection of parts.
via D'marge