A 20-year-old man from the Japanese city of Himeji has been hailed as a modern-day ninja, after managing to live unnoticed in an elderly woman's house for half a year.
The young squatter's incredible run came to an end earlier this week, when his 90-year-old host's son came to visit and cook her dinner. During his time there, the man heard some strange noises coming from the second floor of the house, and walked up the stairs to investigate. When he opened the door to one of the upstairs bedrooms, he was shocked to find a young man sleeping on a futon. Instead of losing his composure and confronting the intruder, he kept his composure, simply closing the door very slowly and going back downstairs to ask his mother if she new anything about someone else living in her house. The 90-year-old woman had no idea what her son was talking about, so the man called 110 (emergency number) to report the trespassing.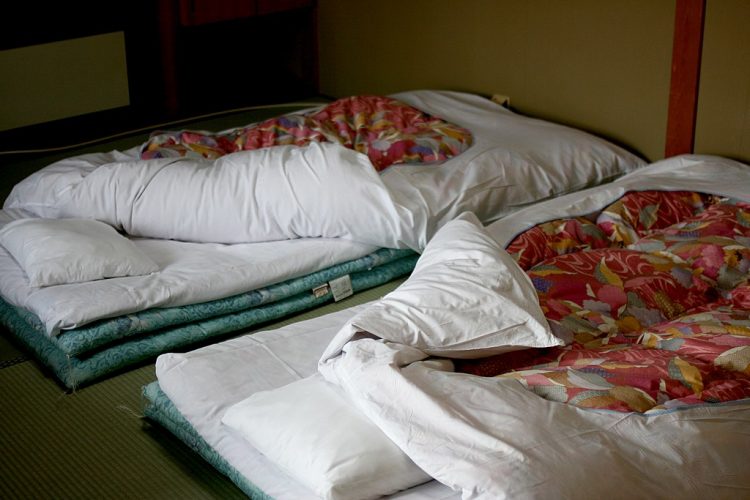 Photo: Christian Kadluba/Flick
The elderly woman and his son then casually waited for police to arrive and wake up the uninvited guest. The silent squatter was handcuffed and taken to the police station, but so far he has proven very uncooperative. He has yet to even reveal his name, let alone the reasons for his trespassing or how long he had been sleeping there.
Although police have yet to get any relevant information from the squatter, their ongoing investigation has revealed that he had first entered the 90-year-old woman's home on December 12, at around 7:20 in the morning, and that he had been living there ever since.
The old woman said that she almost never goes up to second floor of her home anymore, and as for any unusual noises, she claims she never heard anything coming from upstairs. Obviously, her hearing isn't what it used to be, but the squatter must have been quiet as well. What's really strange though is that the police found the squatter's shoes at the entrance, but the woman never noticed those either.
So far, the ninja squatter has only been charged with trespassing, but that could change if the police manage to figure out what his intentions were.
The story recently went viral on Japanese social media, where most people declared themselves both impressed and creeped-out by the squatter's ability to remain unnoticed. Others blamed the woman's son for not visiting her more often, especially at such an advanced age, although there is no mention of this visit being the only one in the last six months. The squatter could have just been out of the house during his previous visits.
Anyway, if you have any uninhabited rooms in your house, maybe you should check them from time to time, who knows what or who you might find in there…
Source: Sankei via SoraNews24