The coronavirus wreaking havoc in China right now has really turned things upside down for a lot of people, but not even it can come between a marathon runner and their training.
Like many of his countrymen, Pan Shancu, an amateur marathon runner from Hangzhou, in the eastern Chinese province of Zhejiang, is trapped in his apartment because of the coronavirus epidemic, but he didn't let that small detail stop him from keeping in shape for his next race, whenever it may be. He has been using the small space in his apartment as a miniature track, jogging around two tables and the short length of a small hallway, and recently posted on social media that he had covered a distance of 50 kilometers (31 miles).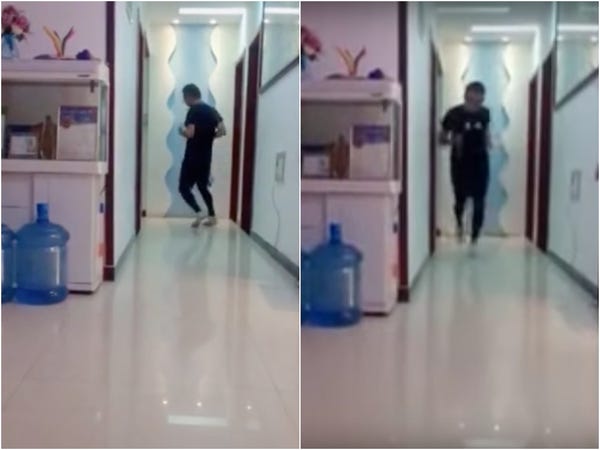 "I have not been outside for many days, but today I could not bear sitting around anymore," Pan wrote. "Let's run laps around the two massage tables in the room then! Yes, one lap is about eight meters (26 feet) and I ran 50 kilometers (31 miles), I did it in 4:48:44. I am sweating all over, feels great!"
The runner, who has a marathon best of two hours and 59 minutes, also wrote that he considers his neighbors while jogging, trying to step as lightly as possible on the floor as not to disturb them. He completed 6,250 circuits in one of his rooms in four hours, 48 minutes and 44 seconds, and his neighbors have yet to complain.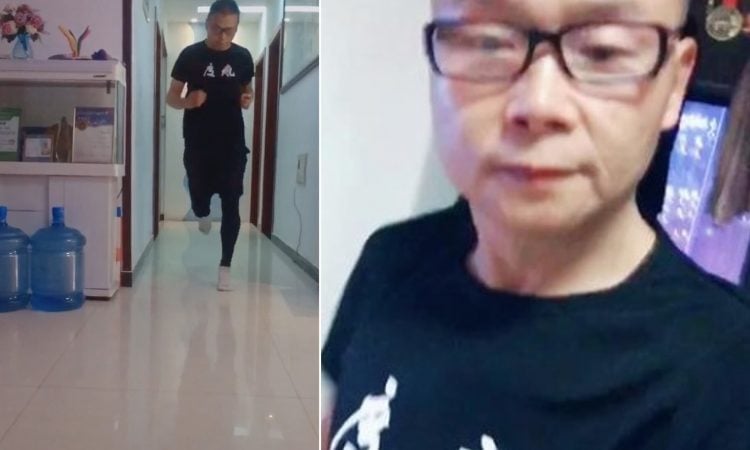 Pan Shancu's feat went viral this week, with people commending his training ethic, and confessing to adopting similar strategies to stay in shape.
"I swipe my race card and start in the kitchen, go through the living room, turn into my daughter's room, the less than 20m-long racecourse has beautiful scenery and on my left, my husband's snoring is cheering me on," one commented on Pan's post. "This is a silent battle. I put in bust of speed and power on to the balcony. My husband's verdict is that I have psychological issues."
"Hard core! 50 kilometers without support or supply stations!" someone else wrote.