23-year-old Luiz Augusto Márcio Marques stopped growing after undergoing a surgical procedure to remove a very rare and aggressive tumor. Today he looks like a 13-year-old boy.
Luiz, who is better known as Guto in his native city of Passo Fundo, in Southern Brazil, had a perfectly normal life until the age of 7, when he started experiencing excruciating headaches that began manifesting more frequently as time passed. None of the doctors his parents took him to could diagnose his condition correctly, and the headaches started affecting his school activity and his daily life. Some claimed that it was just a virus, while others said that it was a psychological condition, or that he was just making everything up because he was lazy. It was only after the boy suffered a seizure that he was taken to the city hospital where the real cause of his headaches was finally revealed…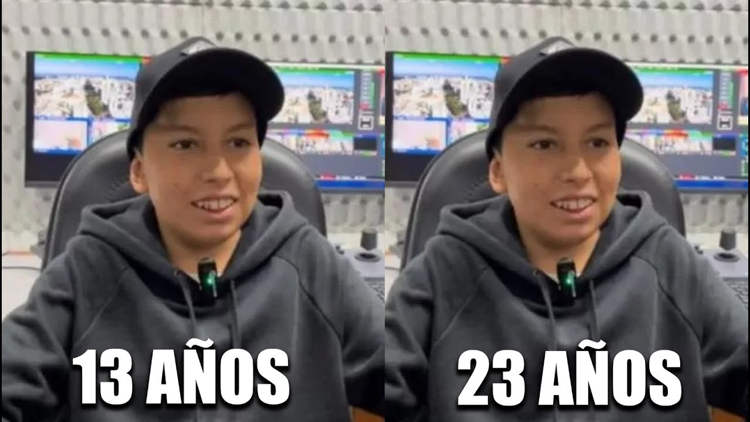 Guto was diagnosed with craniopharyngioma, an ultra-rare type of brain tumor that affects about one in a million people. Doctors told the boy's aunt that they would have to operate on him to remove part of the tumor, or he would die in a matter of days. However, the surgery itself posed many risks, as the tumor's location meant that Luiz could lose his ability to walk, talk, or move his eyes and his growth could be affected. In the end, his family decided to take the risk and save the boy's life.
After the operation, Guto was placed in a glass room where he was monitored around the clock because the doctors wanted to see if he would suffer any seizures or display any unusual symptoms. Luckily, he recovered perfectly, but after performing a series of tests, doctors delivered some grim news. During the operation, Guto's pituitary gland had been affected, and he would most likely stop growing normally at some point. It could be within a year, two, or three, no one could tell for sure. He stopped growing around the time he turned 12, and today, at age 23, he still looks at least a decade younger.
Doctors were only able to remove about 20 percent of the craniopharyngioma without causing irreparable damage to his brain, so he then had to undergo multiple sessions of chemotherapy to shrink the tumor. Doctors could replace the function of Guto's pituitary gland by injecting the boy with growth hormone, but that risked enlarging the tumor as well, so the boy's family decided against it.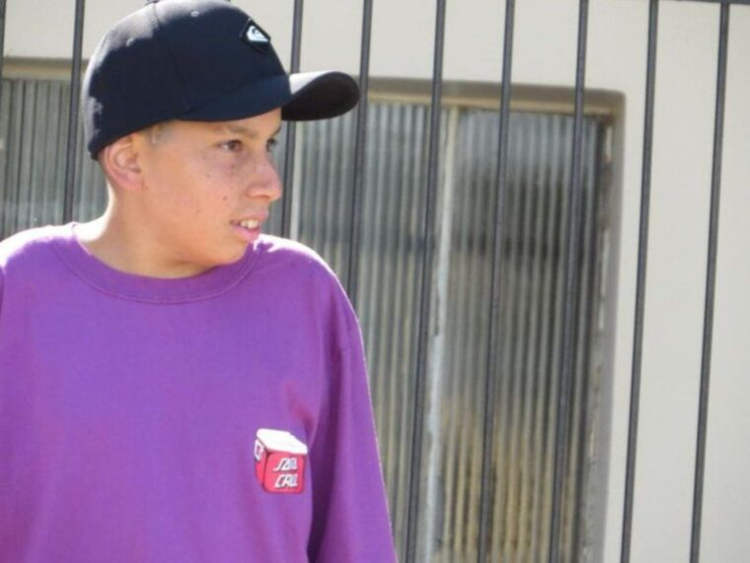 When he stopped growing, Luiz Augusto's life changed. He faced the biggest challenge yet in accepting his condition and the fact that he would never look his age again. He rebelled, stopped talking to anyone at school, including teachers, and his family was the only one that helped him overcome his grief.
"Without my family, I would not have been able to get over it. I know people who have cancer and leave everything," Guto told the BBC. "Today I don't care about anyone else. I have friends with older people, with people of 20, 30, 40 years old, and they don't judge me, they don't say anything to me. Today I am very well, I talk a lot and I am not ashamed of anything.
Today, 23-year-old Guto is 1.62m tall, weighs about 50kg, and looks no older than 13, but he no longer lets that affect him. He is glad he is still alive after several years of chemotherapy and a total of 12 head operations, including one to install a valve to drain the cerebrospinal fluid in his skull. He still has a bean-sized tumor in his brain, but no longer experiences any headaches.
"The specific manifestation of Guto is very rare, it must be one case per 50 million or so, because there are no exact statistics," Nério Azambuja Jr., Guto's neurosurgeon, said, adding that the 23-year-old will always look much younger than his real age.