'Beautiful' is probably not the first word most people would use to describe mold, but to an online community in Russia, the fungi commonly associated with death and decay truly is a thing of beauty, and they have the photos to prove it.
'Mom, I Have Grown Mold' is a growing community of mold enthusiasts who love uploading their own photos of mold and commenting on those uploaded by other members. The public group was created back in 2015 on popular Russian social network VKontakte, and has grown to over 50,000 members, many of which constantly post intriguing photos of mold cultured they grow in their own homes. Some of them are actually quite intriguing, if you can get past your disgust and really appreciate the beauty behind it.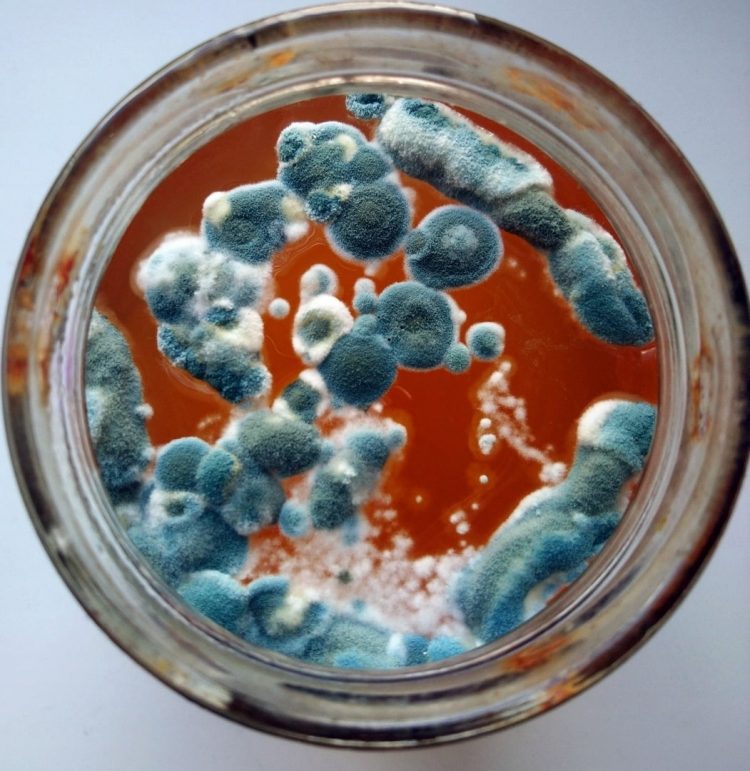 Mold on apple juice/Mom, I Have Grown Mold
'Mom, I Have Grown Mold' started out as an idea in the comments of another unusual VKontakte group called 'Ugly Indoor Plants', which, obviously, features user-uploaded photos of ugly indoor plants. Medical student Sergey Merzlyakov commented on a photo of a pasta pan completely covered with blueish mold, posting his own moldy cucumbers, flaunting the idea of a group dedicated to photos of mold. Analyst Nikita Petrov replied with the link to a new group he had just created for that exact purpose, and the 'Mom, I Have Grown Mold' community was born.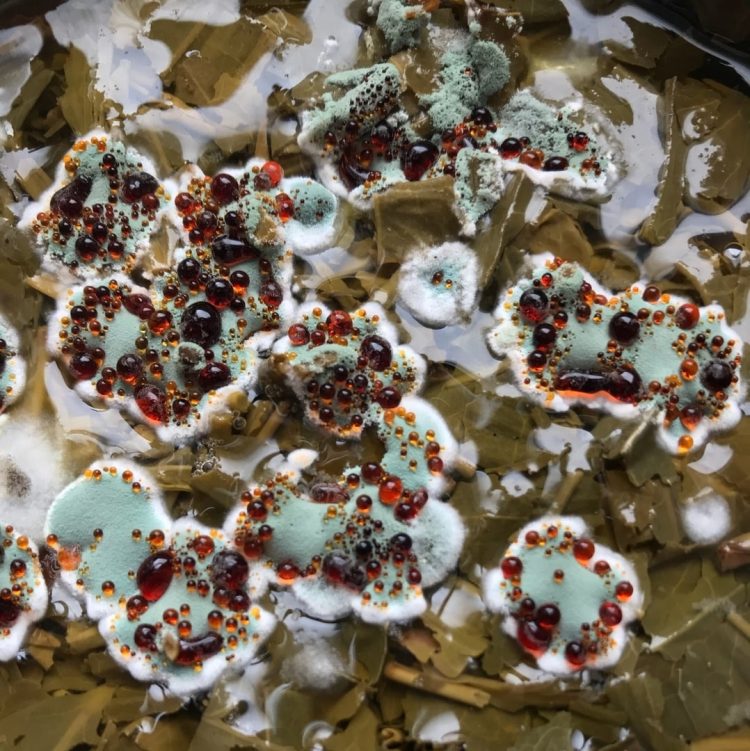 Mold on green tea/Mom, I Have Grown Mold
Merzlyakov recently told Russian news site TJournal that he recalls asking Petrov if he thought their new group would get any other members, to which Nikita replied "I don't think so, I was just bored". Nowadays, the two founders are no longer involved in growing mold, but it's ok. They get too much material from the other 50,000 members of the group anyway.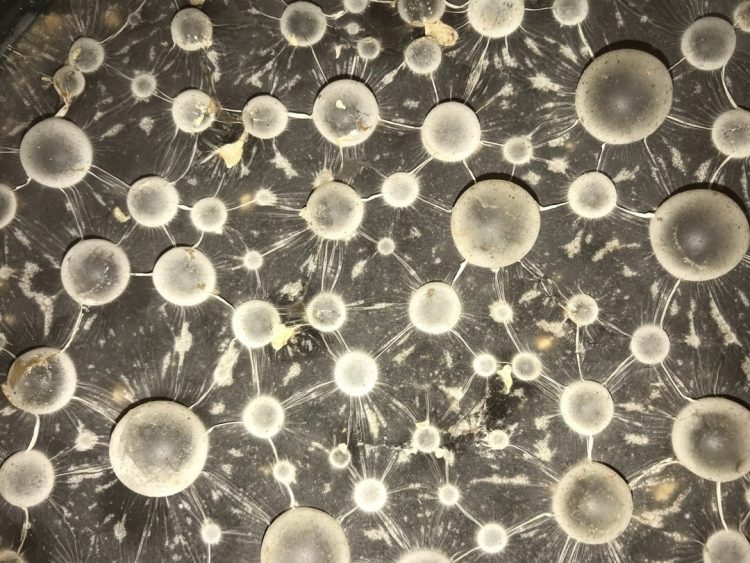 Mold on kvass (traditional fermented drink)/Mom, I Have Grown Mold
"It is necessary to cross this line, where disgust ends and admiration begins," the two founders said. "Perhaps the community helps members. Nature is beautiful, but you don't have to hurry to discover it, you need to sit quietly, look, examine."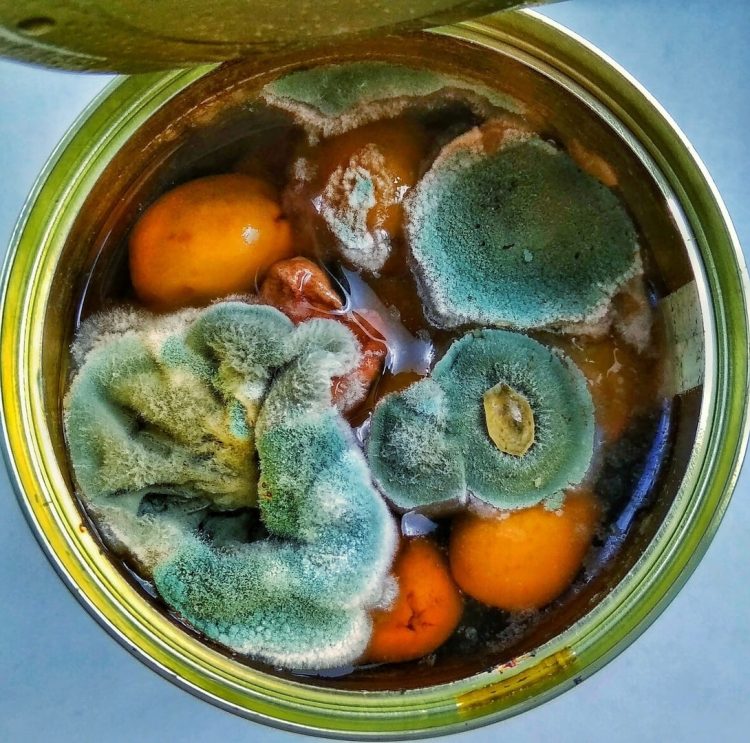 Mold on canned olives/Mom, I Have Grown Mold
Asked about the development of this unique community, Sergey and Nikita said that they planned to launch their own clothing brand. They've already started selling stickers featuring the group's mascot, a green-haired biologist.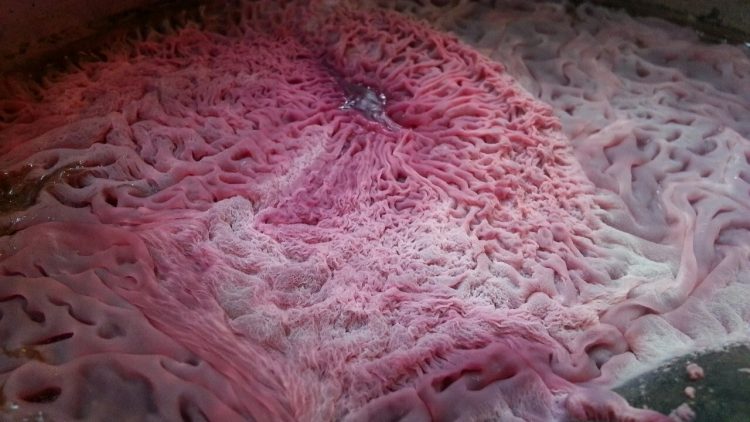 While it's easy to forget about the danger posed by some mold fugi when looking at these photos, the members of Mom, I Have Grown Mold make sure to constantly warn each other not to get too close to the mold when taking photos, as spores can cause dangerous conditions like aspergillosis or severe aflatoxin poisoning.
Mold on boiled beets/Mom, I Have Grown Mold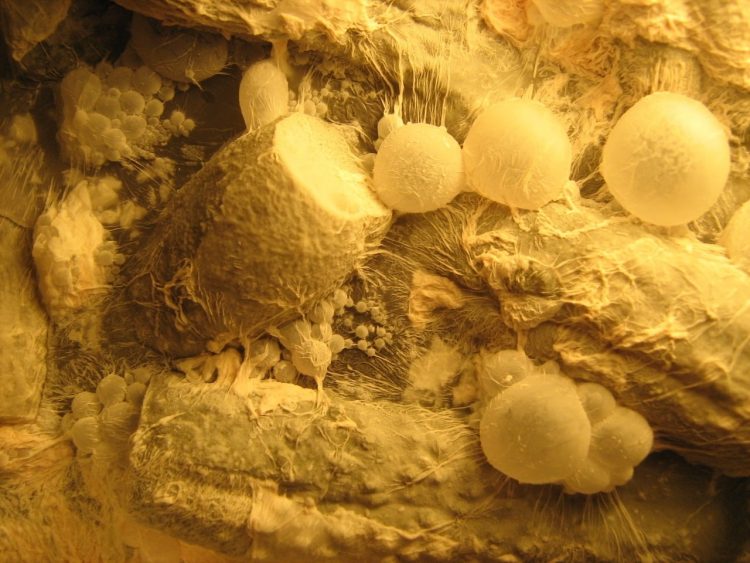 Mold on pickled cucumbers/Mom, I Have Grown Mold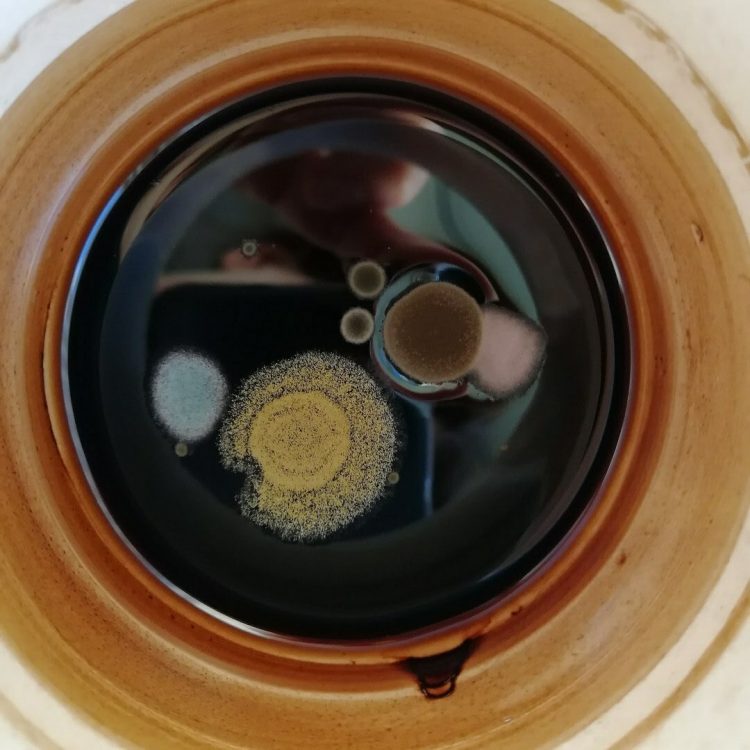 Mold on coffee/Mom, I Have Grown Mold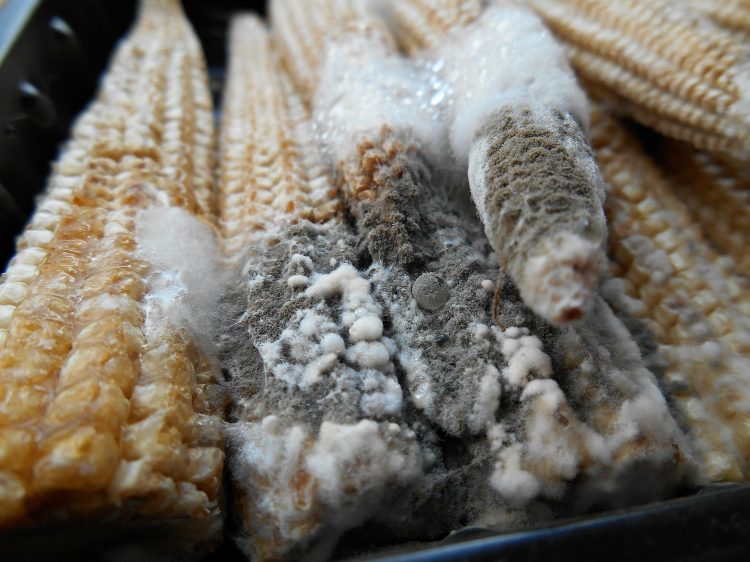 Mold on sweet corn/Mom, I Have Grown Mold
These are just a few of the thousands of images posted to Mom, I Have Grown Mold. For all the rest plus the new ones added every day, check out the group on VKontakte.