The Russian branch of Domino's Pizza was curious to know just how much people love their pies, so they came up with a promotion that challenged fans to get a tattoo of the Domino's logo in a visible spot on their bodies, for the chance to win 100 free pizzas per year, for 100 years. The response was overwhelming.
When Domino's launched their unusual promotion, on August 31st, they probably expected just a few die-hard pizza fans to take them up on their offer, but they were inundated by hundreds of photos of fresh tattoos on social media, in the first couple of days. In an attempt to stave off the wave of tattoos and requests for free pizzas, the company had to clarify that only the first 350 people to get the tattoo – which had to be at least 2 cm (0.79 inches) in length – and post it on social media would get the 10,000 free pizzas. They also released an image clarifying the visible parts of the body where candidates could get the tattoo, but that didn't help things too much.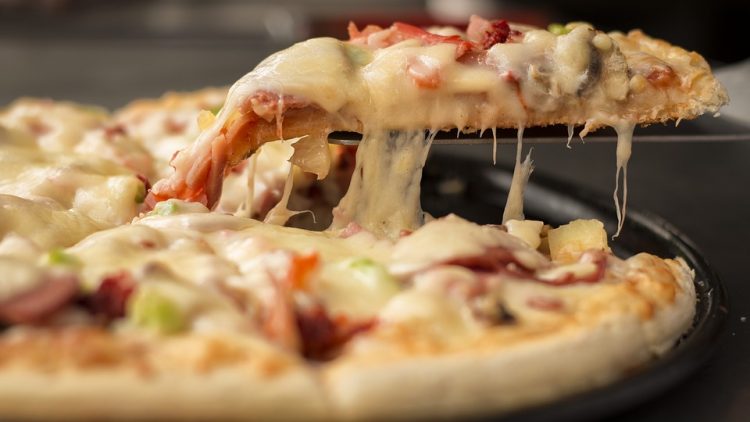 Photo: marckbass8/Pixabay
Despite the newly-released rules, people kept sharing photos of their Domino's tattoos, from the simple two dice logo, to the logo stamped on a slice of pizza, and even one that perfectly symbolized the challenge – a demonic hand holding the Domino's logo along with the phrase "Prisoner of Freebie".
View this post on Instagram
Just 5 days into the promotion, Domino's Russia reached the 350 entrants quota and had to announce that it would stop accepting new entries.
View this post on Instagram
"Friends, we already have 350 participants! We are not receiving any new tattoos!" Domino's posted on its Facebook page. "If you are at a tattoo artist's and getting tattoos, we will include you in the list of participants. But we are waiting for pictures before 12:00 today. For those [getting tattoos] later, we recommend cancelling the appointment, because unfortunately we will not be able to include you."
View this post on Instagram
While the announcement may have deterred some people from getting the permanent Domino's tattoo, it definitely didn't work on everybody. The BBC reported that there were at least 80 more applications on Instagram alone, as well as many more on Facebook and VKontakte, posted after the promotion officially ended.
View this post on Instagram
Now, Domino's did make it clear that they would not be accepting any more applications, but can you imagine dealing with someone who had gotten the tattoo only to learn that he would not be receiving free pizzas? Yeah, Domino's didn't want that kind of trouble either, so it kept replying to applications, letting people know how they could receive their prizes.
View this post on Instagram
While Domino's Pizza has yet to comment on the outcome of the promotion, it seems they greatly underestimated the number of people willing to get a small tattoo in exchange for free pizzas for life.