Saudi Arabia state-owned oil company, Aramco, has been forced to apologize for using one of its employees as a human stand for a hand sanitizing gel dispenser.
The oil giant attracted severe criticism this week after photos of one of its employees wearing a body suit with a hand sanitizer attached and a medical mask on his face started circulating on social media. The foreign employee can be seen standing as a virtual stand, as other employees use the gel dispenser he's carrying. Although the intention may have been to raise awareness of the importance of cleaning your hands using sanitizer during the current Covid-19 pandemic, the humiliating role was harshly criticized.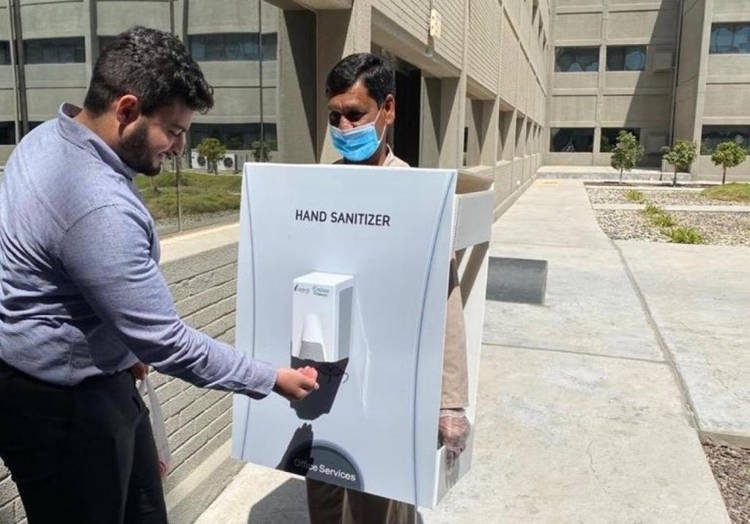 "We hope that the individual who gave the orders to wear that thing as if he was a robot or a doll, controlling humans whichever way he wants, is punished severely," one Twitter user commented.
"The picture is horrible, the worker must be compensated financially and morally," another person added.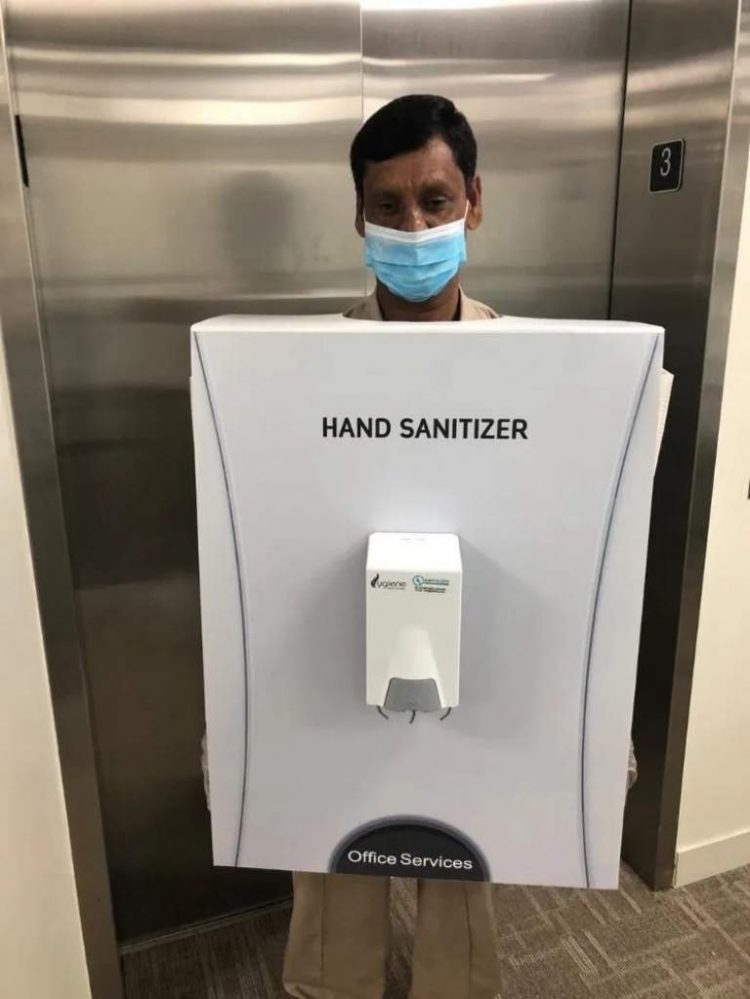 The photos triggered accusations of dehumanization of workers, and raised questions about the company's treatment of foreign employees. The backlash forced Aramco to issue a public apology via its Arabic Twitter channel, adding that the stunt was organized without its approval. The company has yet to apologize to the foreign worker, however.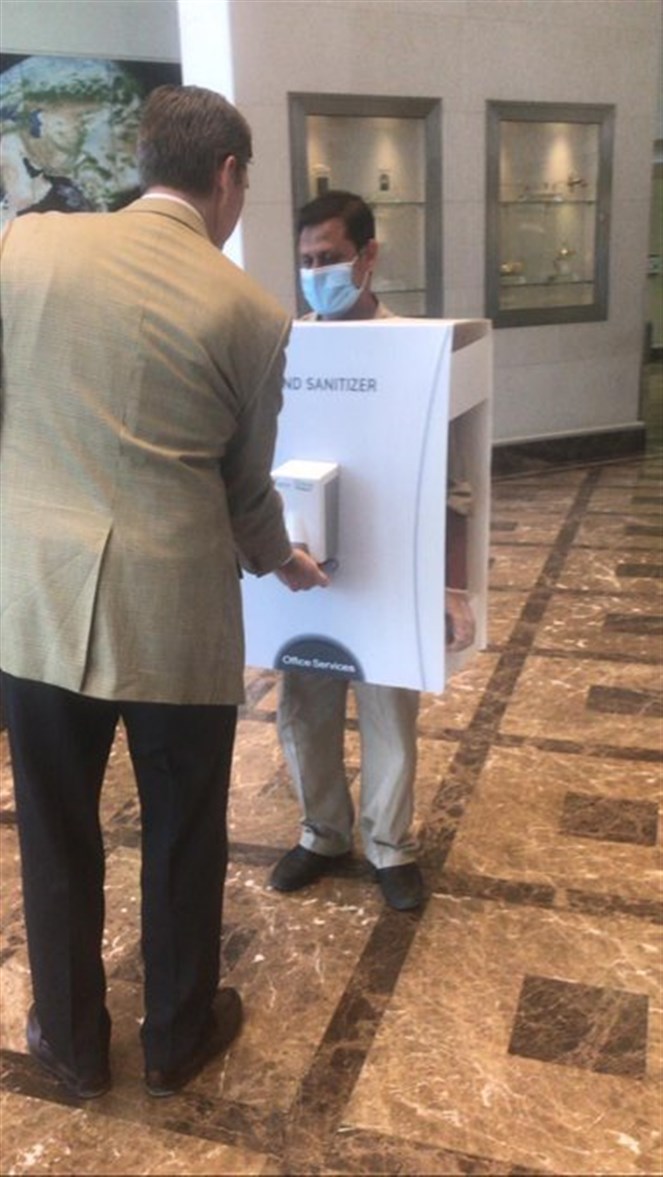 "With regard to the image circulating on social media of a colleague dressed as a sterilization package in one of the facilities, Saudi Aramco would like to express their strong disappointment with this insulting behavior which intended to place an emphasis on the importance of sterilization, without prior consent from the concerned party in the company," the official statement read.
Another disgusting example of Coronavirus racism. This time from Saudi oil company @Aramco who forced a foreign worker to walk around as a large hand sanitiser dispenser. Exploitative & racist. Highlights again this huge problem in Saudi Arabia & the Gulf https://t.co/Lp9kYN3GuU pic.twitter.com/QC6l2zQq7V

— Joseph Willits (@josephwillits) March 11, 2020
"The company halted this act immediately and has taken strict measures to prevent such action from happening again," the Aramco statement added. "The company emphasizes its firm stance for policies that are based on respect and adherence to ethics and conduct."
This response did little to appease critics, as Saudi Arabia has long been dealing with scandals linked to the systematic mistreatment of its several million migrant workers.