Prophet Bongani Maseko of the Breath of Christ Ministries, in Daveyton, South Africa, has come under fire recently for asking congregates to drink motor oil if they want to be "saved, healed and delivered." Many of them actually took him up on the bizarre offer.
Photos posted on the Facebook page of the Breath of Christ Ministries show Maseko serving mouthfuls of Havoline motor oil to parishioners who seem more than happy to drink the toxic concoction. People were obviously outraged by the bizarre practice, but some argued that it was probably a poorly chosen container for anointed water or wine. After all, who in their right mind would ask people to drink engine oil to be cured? Well, apparently Prophet Maseko would, and actually did. Contacted by various news outlets, he confirmed that the bottle in the photos did actually contain motor oil, but said that it was perfectly safe for consumption because he had prayed over it…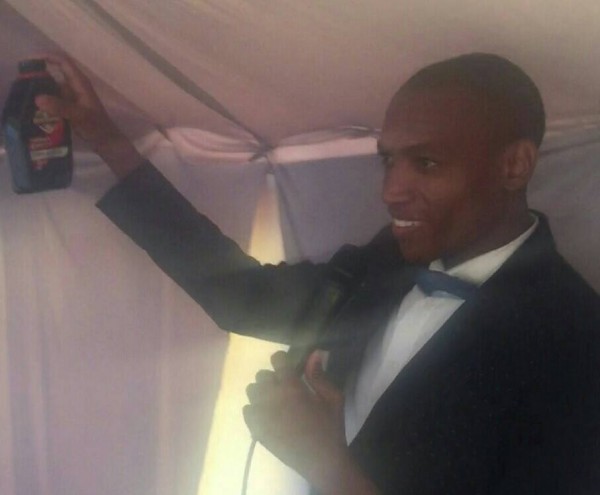 Photo: Breath of Christ Ministries/Facebook
"Yes it is true [contents are engine oil]," the South African prophet told Sowetan Live, adding that he didn't do any research on the dangers of drinking motor lubricants, because all he needed to do is have faith in God that the oil would do what he wanted it to do. "I didn't do any research because anything that you pray over can turn into anything you want. The purpose is for healing and deliverance and it's a demonstration of the power of God," Maseko said.
In an interview with The Star newspaper, Prophet Maseko simply backed up his previous statements. "When we pray over anything, its poison dies. So it can't harm people. Nothing happened, no one has been to hospital," the controversial man of faith said. To prove his point, he even cited Bible verses.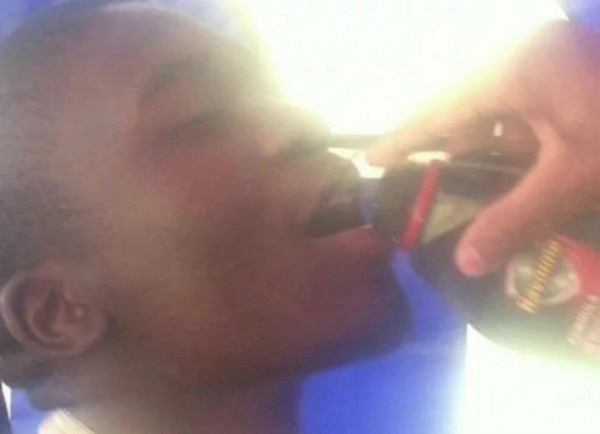 Photo: Breath of Christ Ministries/Facebook
"Jesus spat on the ground and made mud. He took that mud and smeared it on the eyes of a blind man and, instantly, that blindness was healed," Maseko said during his interview. "Mark 16 v 17-18 says 'in My name shall they cast out devils; they shall speak with new tongues. They shall take up serpents; and if they drink any deadly thing, it shall not hurt them; they shall lay hands on the sick, and they shall recover.'" Alright, seems legit…
Asked how he measures the efficacy of his unusual curative, Prophet Bongani Maseko said he didn't have to measure in any way because "people come forward and testify. Their testimony is how I measure."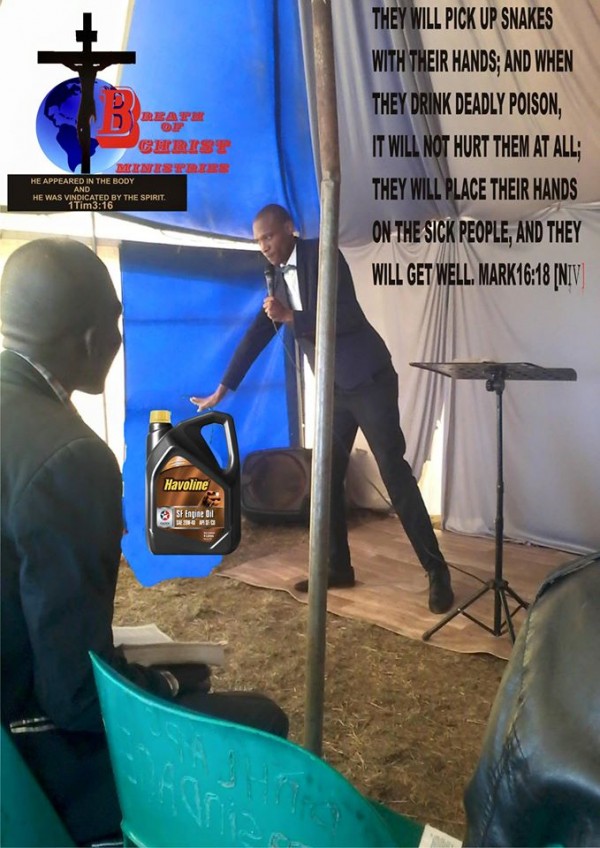 Photo: Breath of Christ Ministries/Facebook
This news comes just weeks after another so-called prophet in South Africa spayed bug spray in the faces of his congregates as a way to cure them of their diseases, and people are starting to take these incidents seriously.
"A lot of people are going to die one of these days; we are fortunate that has not happened. A lot of people's lives are at risk here," said Thoko Mkhwanazi-Xaluva, chairperson of the Commission for Promotion and Protection of the Rights of Religious, Cultural and Linguistic Communities. "Doctors have a peer review body, so do lawyers, so they know they can't do anything unacceptable. Why should it be different with them (pastors)?"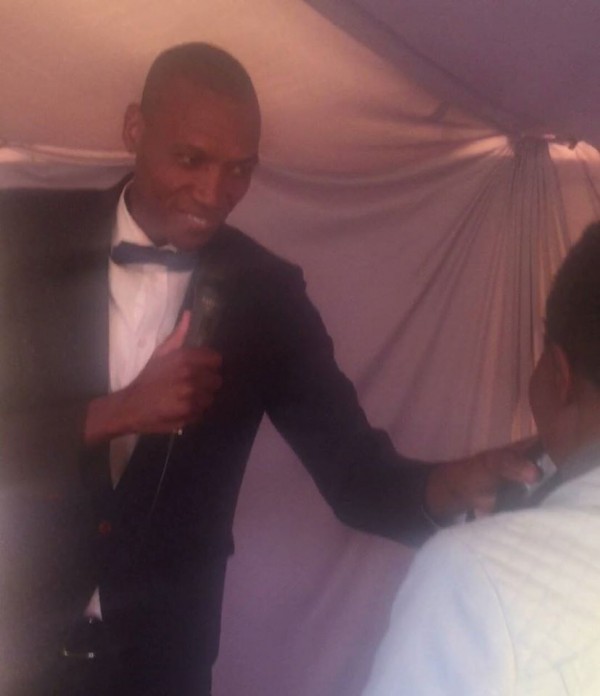 Photo: Breath of Christ Ministries/Facebook
That's where she's wrong though, because people have actually been killed by these incredibly stupid "religious rituals". Last year we wrote about a tragic incident that took place at Mount Zion General Assembly, a Christian church in Polokwane, South Africa. Pastor Lethebo Rabalango was talking about the power of God and decided to convince his congregates of it by placing a heavy speaker on top of a young woman laying on the ground, and climbing on top of the speaker himself. The woman passed out and later died due to internal bleeding. Meanwhile Rabalango is still a free man and in charge of the Mount Zion General Assembly.
Other bizarre rituals conducted by South African pastors in the past include making congregates eat grass straight off the ground or making them eat their own hair.
Sources: Sowetan Live, The Star, ENCA