As its name (sort of) suggests, the Spacruzzi is a unique floating jacuzzi that allows you to comfortably cruise around on water you don't actually want to make contact with.
A jacuzzi on a boat isn't the craziest concept in the world. Lots of luxury yachts have them, but the Spacruzzi is something else entirely. Nearly its entire teardrop-shaped body is filled with water, so it's literally a floating hot tub powered by a small motor capable of propelling it at cruising speed for about five hours. And if that wasn't crazy enough, this thing comes with its own functional gas-powered fireplace, because why not? If any of this sounds remotely interesting, know that the Spacruzzi can be yours for just $50,000.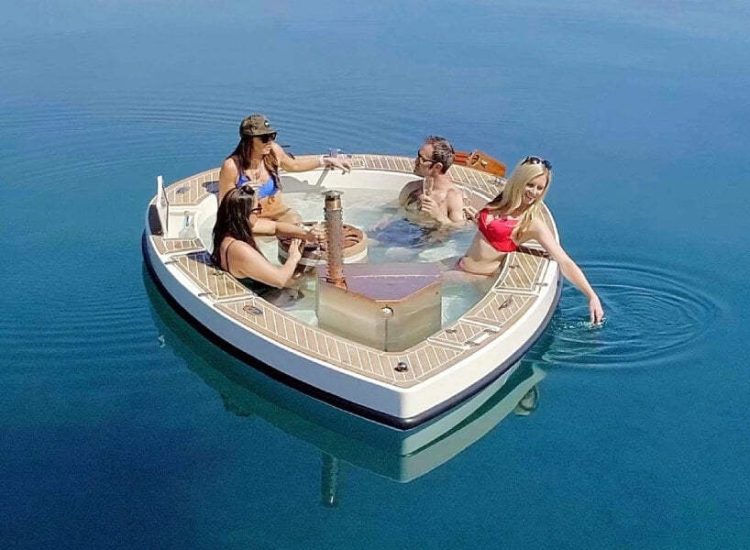 Photo: Spacruzzi
Created by entrepreneur Alex Kanwetz, the Spacruzzi is one of the most insane boats ever made. It comes equipped with an internal heating and circulation system to keep the water at the right temperature, as well as a UV and saltwater filtration system to keep everything clean. But interested buyers can also opt for extras, like various high-end finishes, custom hull colors and decking, and underwater lights to make their floating hot tub stand out.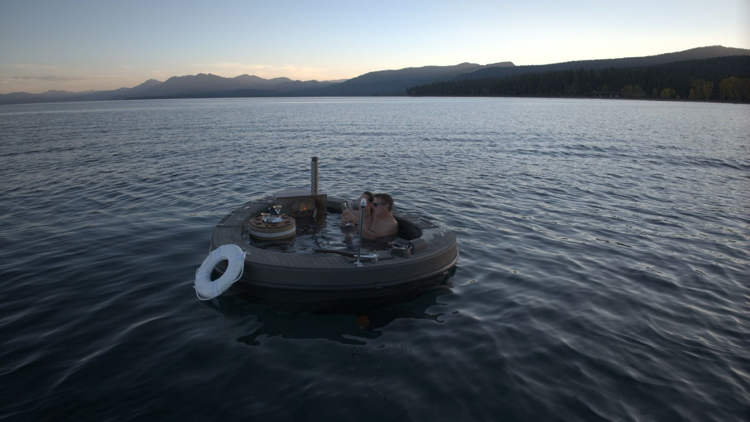 Photo: Spacruzzi
Described as an "electric propulsion, self-heating, self-cleaning hot tub boat that comes complete with a gas-powered fireplace stove," the Spacruzzi is suited for both personal and commercial use, and has allegedly received approvals to operate in some of the most heavily regulated bodies of water in the United States.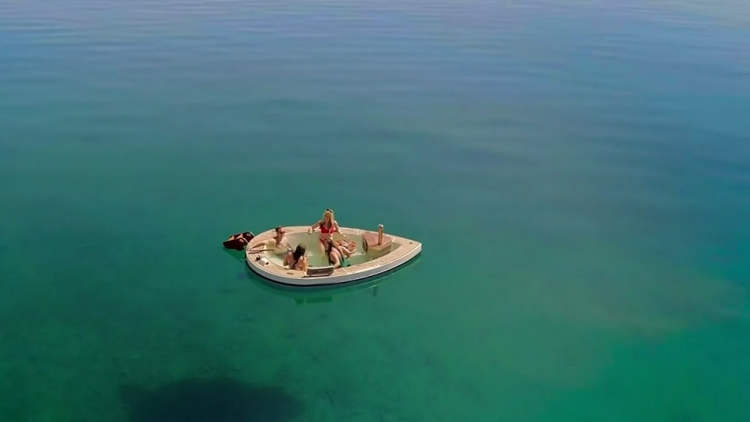 Photo: Spacruzzi
Kanwetz and his team believe that the Spacruzzi epitomizes American-made luxury, and they expect people to start looking at it as less of a novelty item, and more like an experience that can't be matched on water. There certainly isn't anything else like it on the market right now, I'll giv'em that…
Measuring only 13 feet long and weighing 1,200 pounds, the Spacruzzi is easy to transport and launch on the water. Delivery can take up to 120 days and prices start at $48,900.