A Thai family got the shock of their lives when they took home a box of sushi to eat only to see it glow bright blue in the dark after allegedly becoming infected with fluorescent bacteria.
Last Tuesday, Arun Yolpaiboon, 58, and her son, 21-year-old Natthanai Kanchanawasa, had just returned home with some boxes of sushi, which they consume regularly, when they noticed that some of the pieces of shrimp glowed an unnatural blue in low-light areas of their home. Even after boiling the pieces of sushi, the unnatural glow remained, so the pair shot a video showcasing the bizarre blue color of the shrimp. Then then woman's son ate one of the radioactive-looking pieces just for fun.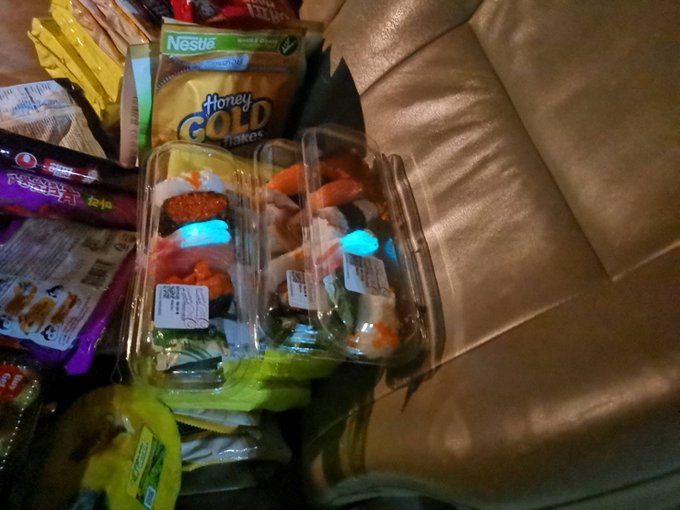 "It was strange to see a glowing shrimp like this since we like to eat the sushi regularly. We could have eaten it without" Natthanai Kanchanawasa told reporters. "Luckily, I have not had any strange symptoms after eating it but perhaps it was because it was boiled."
The short clip showcasing the fluorescent blue sushi went viral on social media, and sparking all sorts of wild theories. Luckily, an experts chimed in and offered a plausible explanation – fluorescent bacteria contamination.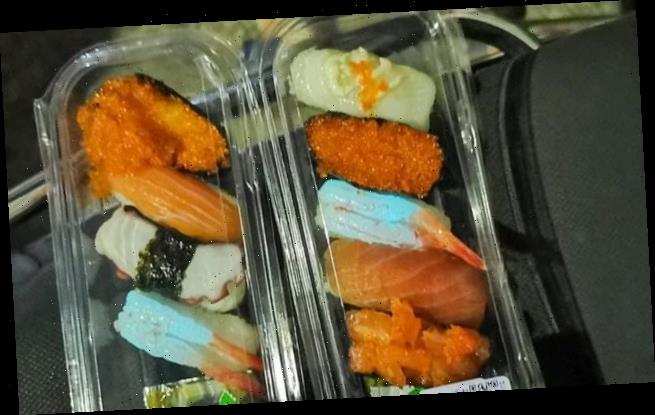 "Normally, the seafood can be contaminated with fluorescent bacteria but they are eradicated by heat in the cooking process.But in sushi the seafoods are mostly uncooked so they should be kept in very low temperatures to limit the bacteria numbers," Jessada Denduangboripant, associate professor of biology at Chulalongkorn University, said. "I believe the shrimps on the sushi might not have been kept under a sufficiently low temperature which caused the amount of bacteria to increase."