In what can be described as one of the weirdest accidents of the year, a Filipino man was seriously hurt by a crocodile after climbing down into a pool to take a selfie with it, thinking it was just a realistic plastic model.
68-year-old Nehemias Chipada was visiting the Amaya View amusement park in Cagayan de Oro City, the Philippines, on November 10 when he spotted what he thought was a life-like model of a crocodile. It looked eerily realistic, so the Filipino man, who was celebrating his birthday with his family at the amusement park, climbed down to take a selfie with the cold-blooded reptile and even tapped it on the head. The thought that the 12-meter "model" could actually be a real crocodile never crossed his mind, at least until he got dangerously close to it and the reptile sank its teeth into his left arm…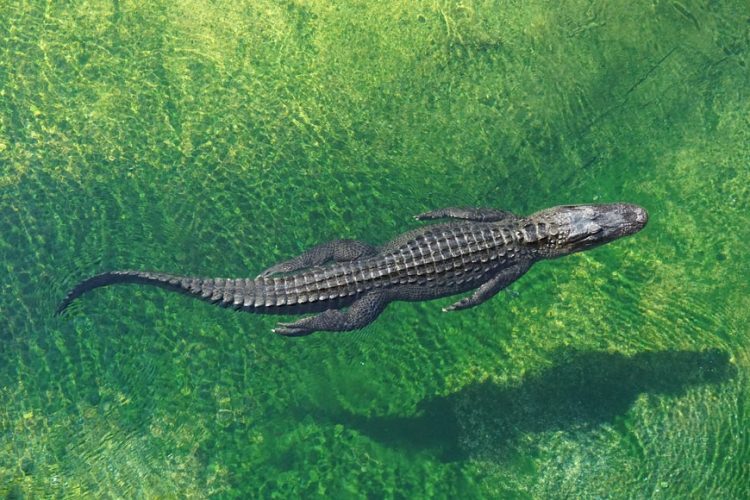 Photo: Shelly Collins/Unsplash
Shocking footage that has since gone viral on social media shows Nehemias screaming and trying to pull his arm out of the crocodile's mouth as it attempts to pull him deeper into the pool. He was eventually able to break free from the crocodile's vice-like jaws before it could rip his arm off, but he did sustain terrible injuries that required medical attention.
A nurse on duty at the resort administered first aid to the 68-year-old before an ambulance rushed him to the hospital where he underwent multiple surgeries. According to sources at the hospital, the man sustained fractured bones and eight wounds on his arm and thigh that required stitching and had a crocodile fang lodged in his flesh.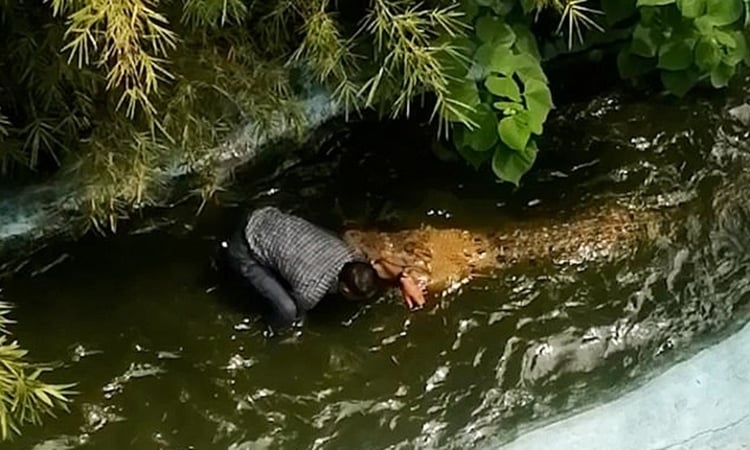 "There were no advisories warning us not to enter the enclosure," Nehemias' daughter, Mercy Joy Chipada, said. "Because if there were, we would never have gone there."
The amusement park agreed to cover the costs of Nehemias' treatment, but a spokesperson denied that they had been negligent in preventing the terrible accident, claiming that the area where the crocodile attack occurred was actually off-limits.
"We deny the allegation that we have been negligent," Amaya View COO Candy Unabia said. "They said they thought the crocodile was also artificial, but that area is actually restricted. There are signages and constant reminders from our tour guides."
Yesterday, the Philppine News Agency reported that Nehemias Chipada and his family had decided not to press charges against the amusement park, as the two parties have come to an understanding.