Swiss luxury goods company Golden Dreams recently unveiled the iPhone 7 Carbon Concept Edition, a special version of the popular Apple smartphone featuring a hand-made carbon fiber casing that makes it extremely light and nearly impossible to break. But before you get too excited, you should know that they only made 77 units, each priced at a whopping $17,000.
The Geneva-based company claims that the the iPhone 7 Carbon Concept Edition is the world's first smartphone to have a full carbon casing hand-crafted from a single block of carbon fiber. Golden Dreams CEO, Alexandre Masson said that he received many requests for an iPhone 7 light enough and strong enough to fit the fast life pace of his rich and powerful customers, but he didn't know exactly how to approach this challenge until he saw some beautiful wristwatches made out of carbon fiber. He knew that was the material Golden Dreams needed to use to reach their objective. They spent two years researching how to machine the casing out of a solid block of carbon fiber, but Masson says that the end result was more than worth the wait, exceeding all their expectations in terms of both aesthetics and functionality.
The iPhone 7 Carbon Concept Edition casing is made from the same grade of carbon fiber as the chassis of Formula 1 cars and the sailboats of the America's Cup, two sports at the cutting edge of technology. Masson says that the phone is extremely scratch resistant and virtually impossible to break So if you have tendency to drop your smartphone, you really don't have to worry about scratches and dents anymore.
The special machining process also leaves the iPhone 7 looking like it was sculpted out of a piece of meteorite, which only adds to its aura of exclusivity.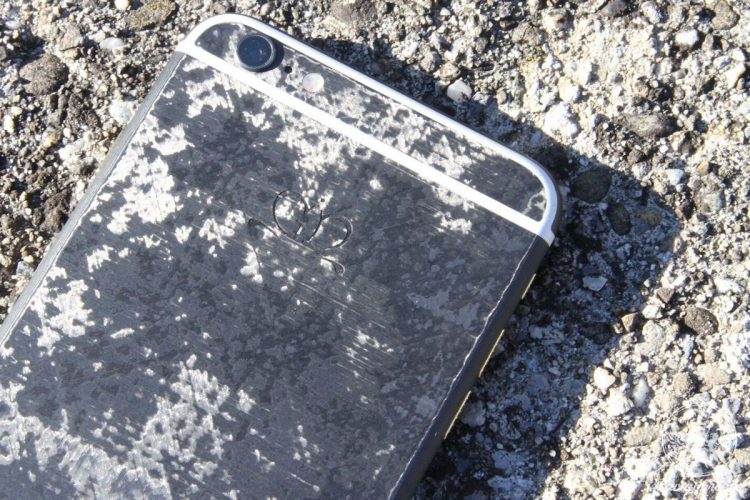 The impressive carbon fiber design is available in the iPhone 7 and iPhone 7 Plus models, with only 77 units being offered at a premium price of around $17,000, each. Each Carbon Concept iPhone will be delivered with a complimentary VIP concierge service and will come with a two-year Apple warranty as well as all original brand accessories, packaged in a high-quality box.
via Luxury Launches