Even you're not the kind of person who keeps their business cards in a bespoke holder, heck, even if you don't have business cards, you're going to fall in love with this awesome steampunk card holder.
Looking at this crazy contraption created by Japanese design company SMD Factory, you're tempted to think it's some kind of futuristic device from back in the 1930's. It's all metallic, but features decorative elements like a small osciloscope and an astrolab, as well as interconnected gears and latches. It's as steampunk a device as you can imagine, but it's really just a card holder, a really cool card holder.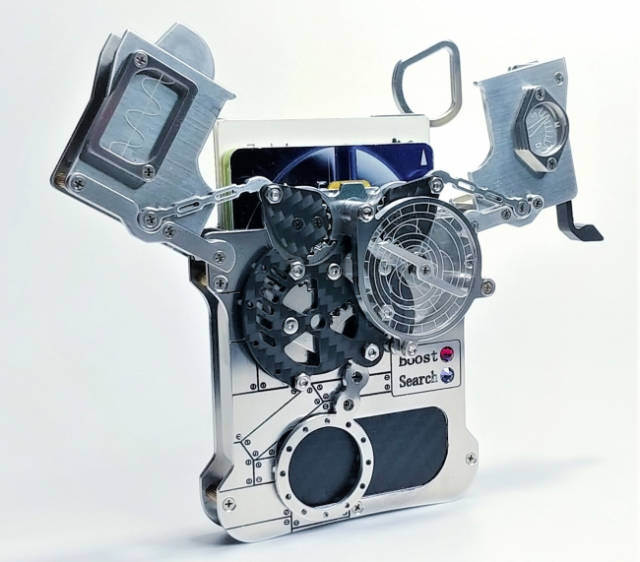 I'm not a card holder aficionado by any means, but I would love to get me one of these mechanical wonders. Not only does it look amazing, it also has neat locking feature, complete with a latch and a thumb trigger. It's actually too cool for words, so just check it out in the video below.
Oh and if you're wondering what a bad-ass steampunk card holder goes for, well, it's not cheap. According to SoraNews24, the gadget can be ordered online from novelty retailer Village Vanguard for 46,200 yen ($430), with shipping scheduled for mid-April. That's a hefty price to pay, but I'm sure SMD Factory will be struggling to keep up with demand.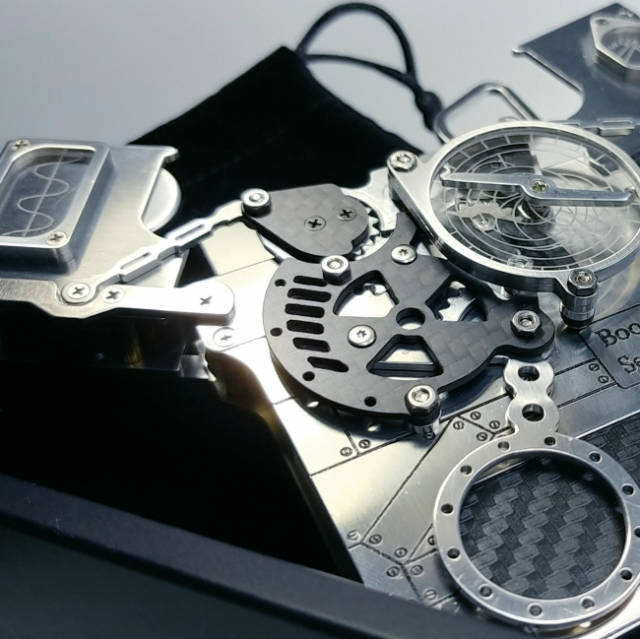 The steampunk card-holder is made of carbon and duralumin aluminum-alloy, weighs just over 100 grams, and fits up to 35 business cards. If you're not the business type, it's also suitable for credit cards, ID's and whatever other plastic cards you usually carry around with you.