A Chinese woman claims she has had to use a strip of tape to sleep at night after botched double eyelid surgery left her unable to completely close her eyes.
The woman, referred to by Chinese media only as Ms. Ma, reportedly paid 20,000 yuan ($2,800) for a double eyelid surgery at the Jimei Plastic Hospital in Zhengzhou, Henan province, in September of 2018. The cosmetic procedure artificially creates the Western style creases on the upper eyelids, and is very popular among Asian women who don't naturally have them. Unfortunately, in Ms. Ma's case, the procedure didn't turn out as well as she expected it to, so she went under the knife for second time, only to have this procedure turn out even worse than before. The woman was shocked to realize that she was no longer unable to close her eyes completely.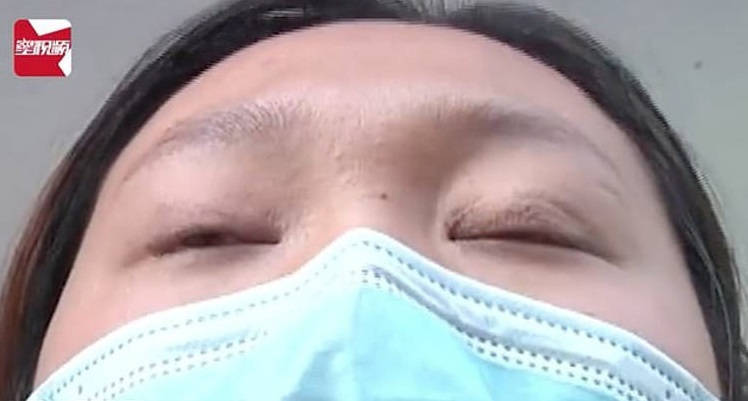 My eyes have never been well since the repair operation, I can't close my eyes properly and would get teary eyes on windy days," Ms. Ma can be heard saying in a viral video that has been doing the rounds online. "I've been using the tape for over a year now,' she told the local press. 'I can't shut my eyes if I don't use the tape."
The woman has visited the Jimei Plastic Hospital repeatedly to complain about the double eyelid surgery, and she was given a choice between a second corrective surgery – which she is understandably reluctant to accept – or 5,000 yuan in compensation, a quarter of what she paid for the original procedure. However, accepting either option also comes with the need to sign a waiver which absolves the hospital of any future responsibilities relating to Ms. Ma's case.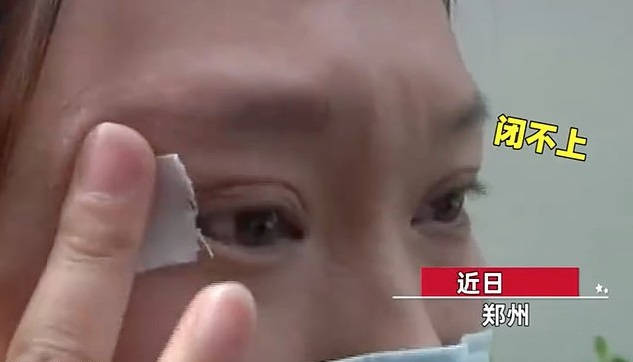 "[That means] if I have any problems, I can't contact them. It would have nothing to do with them anymore," the woman said.
The manager of the hospital, a man surnamed Feng, denies ever making such proposal to Ma, claiming that he has requested a legal analysis of the woman's condition, and if it is decided that the surgery is to blame for her problems, the hospital will claim full responsibility.
For the moment, Ms Ma continues to use strips of tape to be able to fully close her eyes, but she has said that she will continue to seek an acceptable response from the clinic that botched the plastic surgery and caused this issue to begin with.
Interestingly, this isn't the first time we've featured a woman who became unable to close her eyes following a double eyelid surgery. It should be noted however that such cases are extremely rare.