A Colombian woman has spent the last 4,000 days of her 39-year existence in excruciating pain because of a surgical needle forgotten in her belly after an operation.
María Aderlinda Forero's decade-long nightmare began in 2012, soon after the birth of her fourth child. The housewife, who lives in the village of San Isidro, in the rural area of ​​El Retorno, decided to undergo tubal ligation surgery to close her fallopian tubes as a form of birth control. The operation was performed in the town of San Jose del Guaviare and seemingly went without a hitch. Maria left the hospital a few days later and return home to take care of her children. However, a few days later, she started experiencing severe pain in her abdomen, but every time she went to the doctor, they would just prescribe her paracetamol for the pain.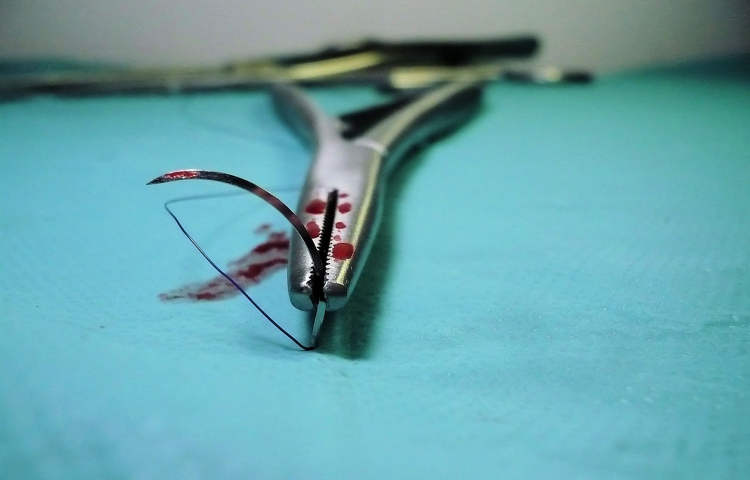 Photo: domkarch/Pixabay
The trip from Maria's village to the clinic in San Jose del Guaviare can take up to two hours, and since the family only owned a motorcycle, bad weather sometimes prevented them from going. Because of the difficulty of constantly traveling, the Colombian woman used painkillers to deal with the pain in her belly. She treated the pain with stronger and stronger drugs for over 10 years, until November 2022, when an MRI and an ultrasound revealed the true cause of the woman's woes – a surgical needle with a long thread lodged in her belly.
"39-year-old patient with abdominal pain, predominantly in the lower abdomen (…) for almost 10 years, after the Pomeroy procedure…" the result of María Aderlinda Forero's MRI reads.
On May 12, the Colombian woman will undergo an evaluation to decide the best course of action, which will hopefully end her 4,000 days of agony for good. As for accountability by the clinic or the doctor who performed her tubal ligation surgery in 2012, that will need to wait until after the evaluation, at least.
"I have not been able to file a complaint because they tell me that since they are going to do the evaluation, there is nothing to claim," Forero told El Tiempo.
According to some sources, the surgeon who performed the operation 11 years ago denies any wrongdoing and has actually accused Forero of voluntarily swallowing the needle to then demand financial compensation.