The Fuxi Mountain Skywalk, a glass, horseshoe-shaped glass bridge standing 360 meters above a canyon floor, was recently the scene of one of the most bizarre wedding proposals in human history.
Xiao Jing, a 23-year-old woman from Xinmi City, in China's Henan province, decided to pop the big question to her boyfriend of three years on the beautiful glass bridge of Fuxi Mountain. While lovers arrange marriage proposals here all the time, Jing's reasons were a bit unusual. You see, her boyfriend, Xiao Yu, had always had a fear of heights and she could never really get over his "cowardice", so before she married him, she needed to make sure that he was strong enough to conquer his fear.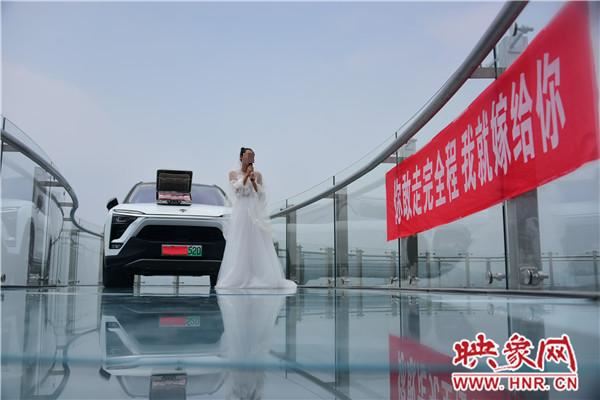 Last week, Xiao Jiang arranged for her boyfriend to meet her at Fuxi Mountain Skywalk, along with some close friends. When he arrived on the scene, he saw her waiting in the middle of the glass bridge, wearing a white wedding dress and standing next to a brand new SUV and a suitcase with 100,000 ($14,500) in cash, representing her dowry. Jing knew that phobias in general are not easy to overcome so this was her way of sweetening the deal to make it easier for Yu to accept her proposal.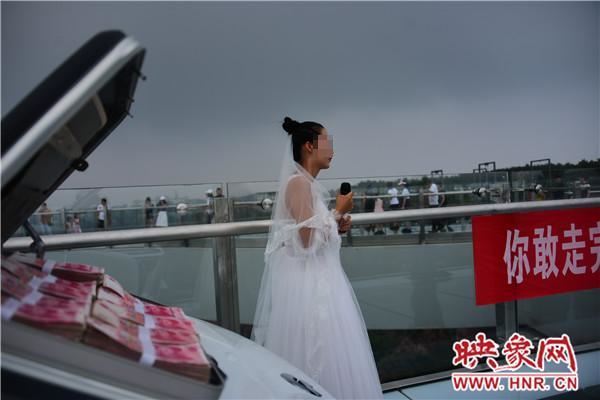 "Though I'm happy to have been in love with you for three years and my parents are pushing us to get married, I can't marry you," Jing can be heard saying in a Pear video that recently went viral. "You wonder why? You have a weakness that I can't bear at all – cowardice and a fear of heights! Everything is ready, all you have to do is to walk across this bridge and I will marry you."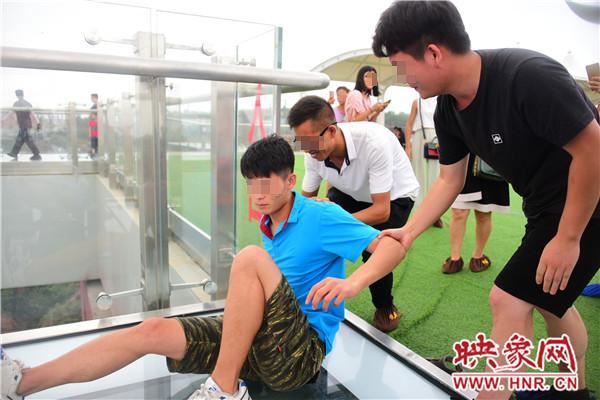 To his credit, Yu at least tried to beat his fear of heights, but it was clear from the beginning that this was too much for him. Some of his friends offered to walk with him across the glass floor, but as soon as the man's feet left solid ground, they were forced to drag him along. At one point, he managed to escape his friends' grip and stormed off, but not before calling his girlfriend for being "irresponsible" and putting their relationship in jeopardy.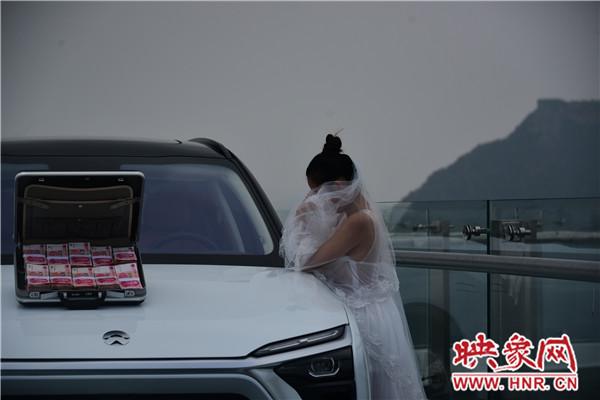 The whole thing was so surreal that many people suspected it was nothing more than a publicity stunt, However, a staff member from the skywalk told The Paper that there was nothing unusual about the event. They only helped arrange the proposal as directed by the client, as they always do.
"It's not the first time that lovers have arranged a proposal on the bridge and many young couples also ask to take wedding photography there," the man, named Ge, said.
As for the wannabe bride, she later told the Henan Daily newspaper that following this disappointing experience, she was going to break up with her boyfriend for good.