The title of 'world's largest gas station' belongs to a 74,000-square foot Buc-ee's In Tennessee with 120 gas pumps and 350 employees.
Buc-ee's, the world-famous giant gas station chain that dominates roads across the American south, operates dozens of gas stations, but none as big as the recently opened one near Sevierville, Tennessee just off of I-40. Buc-ee's is known for incorporating megastores into their massive gas stations, but this newest one really takes the cake! At 74,000 square feet, the world's largest gas station features a massive shopping center, a full barbecue restaurant, spacious bathrooms, and a massive rest area. And, like any respectable gas station, it has plenty of gas pumps, 120 to be exact.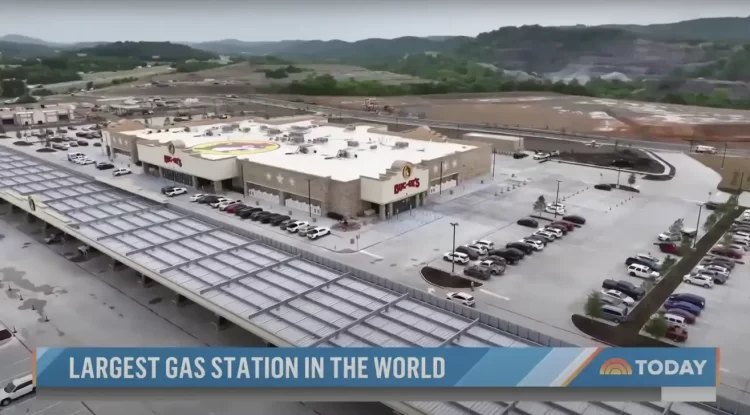 Photo: Today.com
The Sevierville Buc-ee's was inaugurated on June 26, 2023, and has already become a massive tourist draw. The fact that 18-wheelers are banned to make it a safer space for small vehicle drivers and pedestrians is a plus, as is the friendly staff of about 350 employees.
However, this location won't be holding on to the title of 'world's largest gas station' for long, as the company has already started working on an even bigger location – a 75,000-square-foot gas station in Luling, Texas. They say everything is bigger in the Lone Star State, so I guess it makes sense.
Buc-ee's started out in 1982 in Texas, and is currently one of the most highly-rated companies in customer service surveys.