A London-based brewery has recently launched a unique service that uses cutting edge genetic profiling to create "the world's most personalised beer", based on the client's DNA profile. And it "only" costs £25,000 ($30,550).
Ciaran Giblin, the brewmaster of Meantime Brewery, was the world's first brewer to have a beer tailored to his own DNA, and was so satisfied with the result that he teamed up with a personal genetics company called 23andMe to offer this bespoke service to other beer enthusiasts with money to spare.
"Having been aware of the potential of at-home genetic mapping, I sent a simple saliva sample to 23andMe; the results gave me the tools I needed to develop a recipe based on the elements my senses are most attuned to enjoy," Giblin said. "I'm delighted with the result and opportunity it has given us to really push the boundaries of innovative, personalised brewing."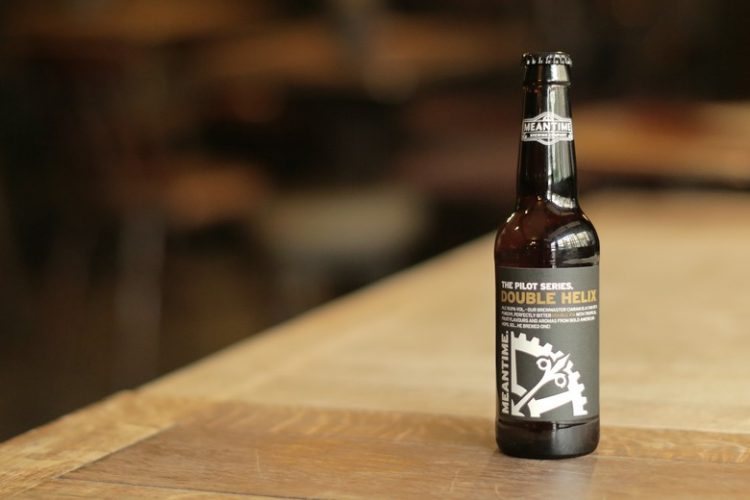 Photo: Meantime Brewery
Here's how the Meantime Bespoke service works: clients provide a saliva sample, which scientists at 23and Me then analyze to detect a person's sensitivity to propylthiouracil – a chemical similar to the bitter compounds found in cabbage, raw broccoli, coffee tonic water and certain dark beers. "Hereditary variations in a person's oral taste receptors (the TAS2R38 gene) will be used to help determine their perception and proclivity to sweet and bitter profiles, primarily based on the ability to detect propylthiouracil," the Meantime Brewery website states.
Giblin's personalized beer, for example, has a strong bitter flavor matching his genetic preference of bitter flavors in general and dislike of certain sweet flavors.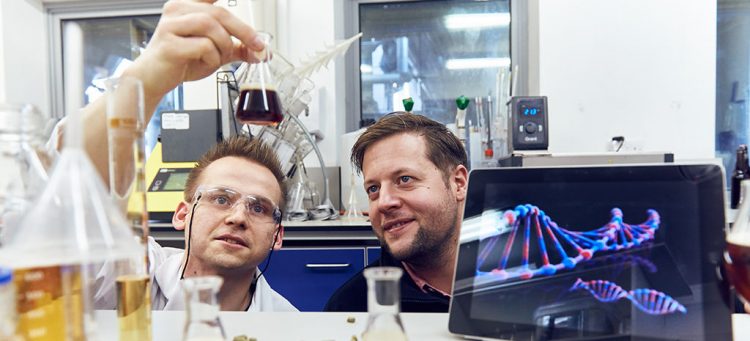 Photo: Meantime Brewery
Once the analysis has been completed, the Meantime brewers will use the genetic information to map the flavor profile of the beer. After they come up with a brew that matches the client's DNA, they will be invited to the brewery for a one-on-one consultation with brewmaster Ciaran Giblin. They'll get to taste the brew to confirm that they are happy with the proposed style of beer, and "have the opportunity to get hands-on with the physical brewing process by adding hops, grain and testing the mix."
The Meantime Bespoke service costs a hefty £25,000, but you'll be receiving a minimum of 12 hectolitres of your unique brew – equivalent to over 2,000 pints, as well as the chance to name it, and have it delivered to your home bottled and ready to serve. The fee also includes a a study course called 'The Knowledge', which gives beer lovers the chance to get a deeper meaning of the brewing process.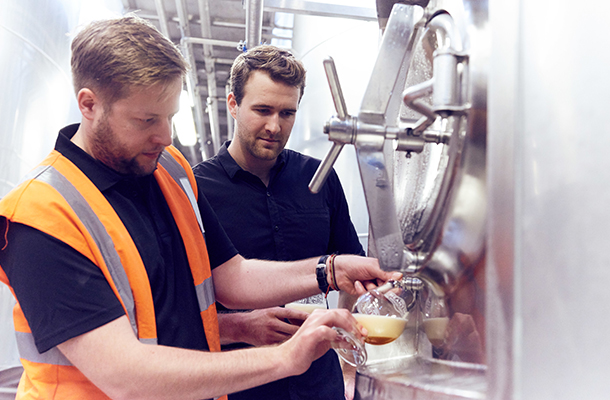 Photo: Meantime Brewery
And, just in case you're willing to spend a little extra, Meantime also offers to have your unique brew served in the Meantime Tasting Rooms, and have kegs of it delivered to your local pub so you can share it with the world. You can also pay an extra fee to work with a creative agency and illustrator and design your own personalized label for the brew, or get a set of personalised laser-etched pint glasses.