Luxury fashion brand Balenciaga has been raising eyebrows with a new line of extremely distressed sweaters that look like they've been munched on by rats, but cost a small fortune.
Balenciaga designers have always tried to push the boundaries of what is considered luxury fashion, but sometimes they tend to go overboard. Remember that $2,300 luxury skirt inspired by rubber car mats? Well, they found a way to one-up themselves with an entire line of distressed, high-quality wool sweaters designed to make the wearer look either extremely poor or like they narrowly escaped an encounter with an aggressive wild animal. The only thing that screams luxury fashion is the price tag, which stands at a whopping $1,450 on the Balenciaga online store.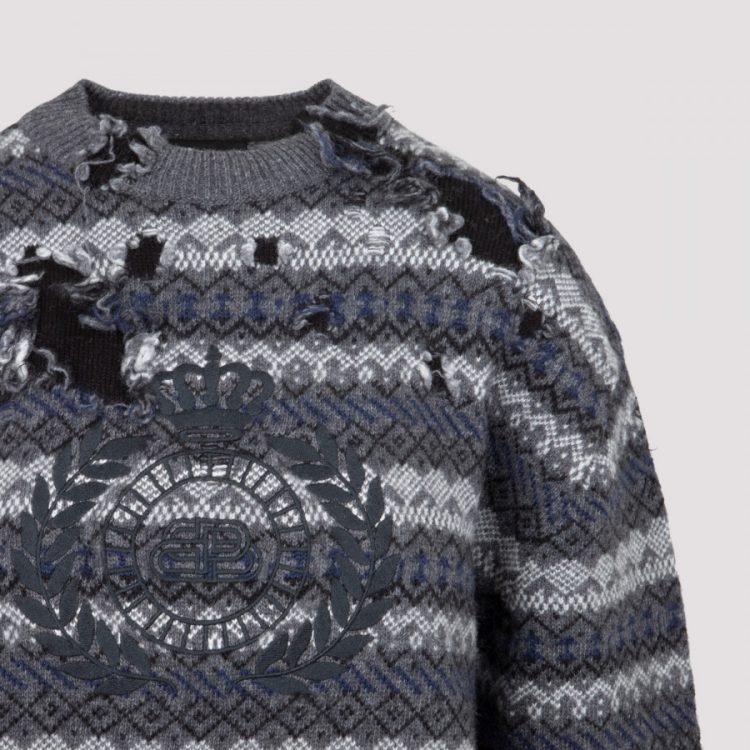 Photo: Balenciaga
Aptly named "Destroyed Crewneck", the controversial garment is actually made from "100% virgin wool", although you couldn't really tell by looking at it. The sweaters are made in Italy and come in an oversized fit.
The "destroyed" sweaters have attracted a lot of criticism online, with most users poking jokes at Balenciaga for their avant-garde design.
"Hi Balenciaga. Can you give me the lead time for this unfinished, jumper for £1100 please, I really want one… said no one, ever," one person wrote on Twitter.
"You are not fooling me: they have unearthed that after 500 years," someone else commented.
"Pay 1,150 € to look poor," another user posted.
Just in case you're into the "destroyed" look, but don't really like sweaters, know that Balenciaga has you covered. The famous brand also sells destroyed t-shirts and hoodies, so the coveted hobo look really is available to anyone, if they can afford it…