Have you ever seen a computer set up in an empty whisky bottle? Well, you have now.
Janos Marton, a hardware moding enthusiast got the idea for this wacky computer, when he decided to make a quiet, low-power home server. But being so passionate about tuning hardware he wanted something unique for the case. So he went ahead and used an empty 1.5 litre bottle of Ballantines whisky. Pretty original work as you can see from the photos and the way he got all the parts to fit in there so smoothly.
If you want to find out more about how the Ballantines PC was created just hit the link to the original source.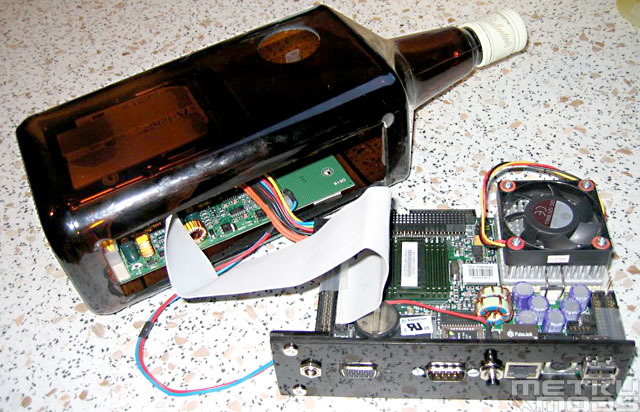 Read More »