Robert Förstemann's massive thighs first broke the internet during the 2012 Summer Olympics in London, when a photo of them next to those of fellow Olympic cyclist Andre Greipel made the other guy's quads look ordinary, despite being incredibly muscular compared to those of the average man. Since then, the man aptly nicknamed "Quadzilla" has become famous for his humongous quads.
Despite having won the World Championship in team sprint cycling in 2010 and getting numerous podium placements throughout his career, it's safe to say that Robert Förstemann is known more for his massive thighs than his athletic achievements. It may not seem fair but that's just how the world works. You may not care much about cycling, but when you see this guy's quads, you just can't ignore them. I mean, just look at the size of those things!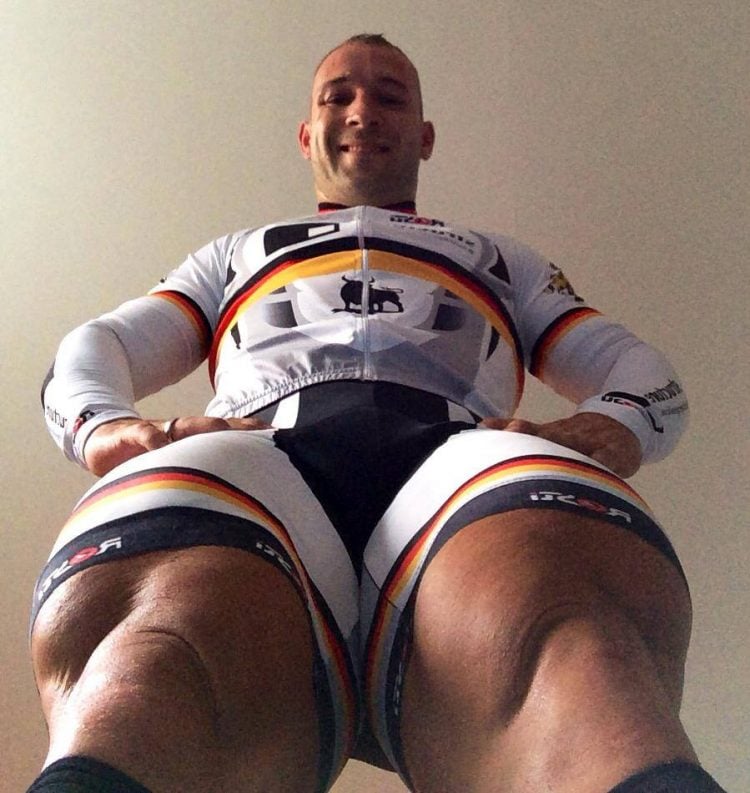 Photo: Robert Förstemann/Facebook
In 2012, soon after Robert's quads went viral online, English presenter took out a measuring tape and measured the German cyclist's thighs, which came out at a whopping 28 inches in diameter. That wasn't the only time Förstemann's quads were measured by curious presenters and entertainers, and on some occasions they came out at a mind-blowing 34 inches. That's larger than some women's waist!
In 2015, Robert Förstemann's quads were put to a very interesting test. The cycling champion was asked to pedal in order to generate enough electricity to power a 700W bread toaster, and he actually managed to generate 0,012kWh, and toast a slice of bread,  before falling to the ground exhausted and gasping for air. Nathan Grossman, from the Stockholm Academy of Dramatic Arts, the man who organized the offbeat experiment, then used Förstemann as a unit for measuring power. He established that it 1 Robert Forstemann to toast a slice of bread, 180 Roberts to power a car and 43,000 Roberts to power an airplane. If only we had more Quadzillas…
As you can imagine, the 32-year-old cyclist spends a lot of time in the gym keeping his massive quads in optimal shape, and still competes at the highest level. At the recently concluded German Championships, Förstemann got a bronze medal in the Sprint event and a silver in the Keirin.
Interestingly, finding jeans that fit is a serious problem for Quadzilla, for obvious reasons.
For more of Robert's massive quads, check out his Facebook and Instagram pages