Signl is an innovative gadget that allows users to take phone calls by simply touching their ear with their fingertip. It then transmits the sound through the body, essentially turning their hand into a phone.
Signl, formerly "TipTalk", was developed by South Korean company Innomdle Lab, a new startup founded in 2015 by three ex-Samsung employees. It's a smart strap that can be worn by itself, with a classic watch or any kind of smartwatch ((Apple, Samsung, Pebble, etc.). It connects to your phone via Bluetooth and thanks to a built-in "body conduction unit", the strap sends sound through your body, allowing you to hear the caller just by touching your ear with a finger. A microphone of the strap lets you have a conversation just like you would on a mobile phone.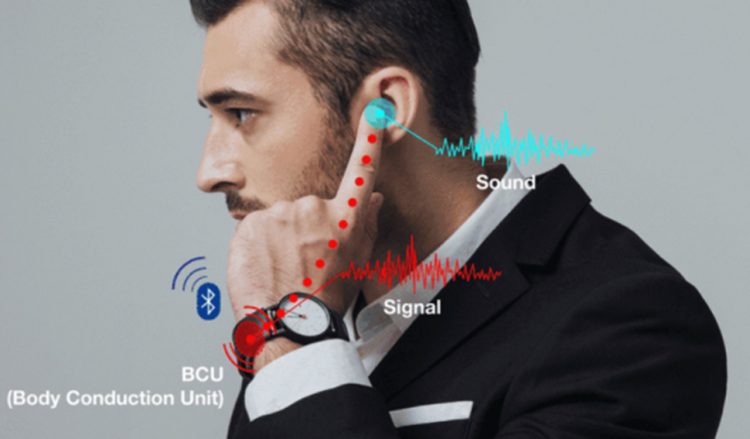 Innomdle Lab CEO Hyunchul Choi says that he came up with the idea for Signl after hearing someone boasting about his new smartwatch, but at the same time being embarrassed that others could hear the phone call conversations as well. Inspired by this predicament, he started working on a solution that he believed would become very popular in the future.
"People who prefer classic watch, don't want to wear wearables because it doesn't look nice with their suit," Wenxing Bai, business manager at Innomdle Lab told TechNode. "On the other hand, smart watch users don't take phone calls on their watch, because everyone can hear the conversation." Signl solves both these problems, as it is compatible with both classic and smartwatches, and offers great call privacy since only the wearer can hear the sound being transmitted through their hand.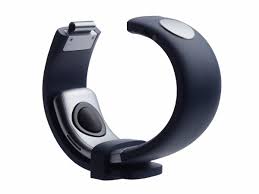 The Signl strand is apparently based on two core technologies n actuator unit that generates a body-conductible vibration with low power consumption, and an audio algorithm that selectively amplifies voice signals with proper wavelength modulation. The battery allegedly offers up to four hours of talk time and can be charged through a micro-USB port.
Innomdle Lab recently launched a Kickstarter crowdfunding campaign for Signl, and the response has been overwhelmingly positive. They were asking for $50,000, but with 23 days to go, they have already raised over $800,000 from 4762 backers. They'll be able to talk on their fingertips in February 2017, unless Innomdle Lab decided to postpone deliveries, which tends to happen quite often with Kickstarter projects.
Photos: Innomdle Lab/Kickstarter