Wen Junhong, a 68-year-old woman from China, has been adopting stray animals for over two decades, and now shares her home with 1,300 canines, 100 cats and four horses.
When Wen Junhong adopted her first stray dog, twenty years ago, she had no idea that she would one day be taking care of over 1,000 dogs, but today she has over 1,300 canines in her care, and plans to take in even more of them. The dedicated animal lover gets up at 4 am every morning, cleans up the pens of about 20 to 30 barrels of waste, cooks over 500 kg or rice, vegetables and meat for the animals, and makes sure her "pets" are in good health and not fighting among each other.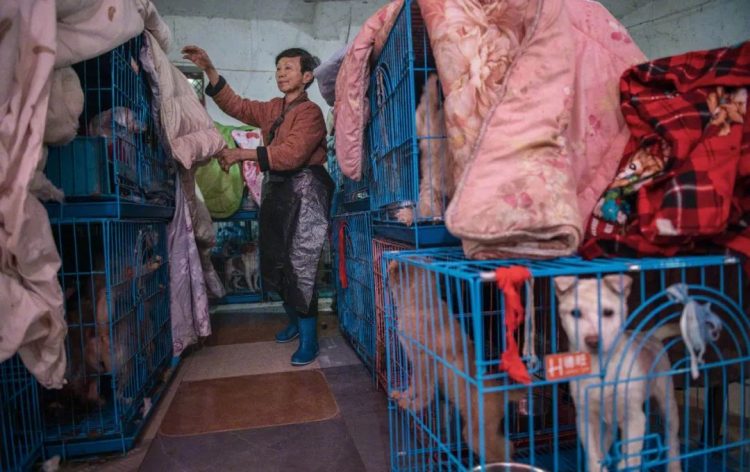 "Some people think I'm a psychopath," Wen admits, adding that "It's important to look after these dogs, each of us should respect life, and the Earth is not only for humans but for all animals."
Ever since she adopted the very first stray dog, a Pekinese she named Wenjing ("gentle and quiet" in Chinese), Wen Junhong dedicated her life to taking in and caring for stray dogs. She recently told AFP that she has always been driven to adopt more and more canines by worries about the risks they face on the streets, including car accidents or becoming victims of the dog meat trade.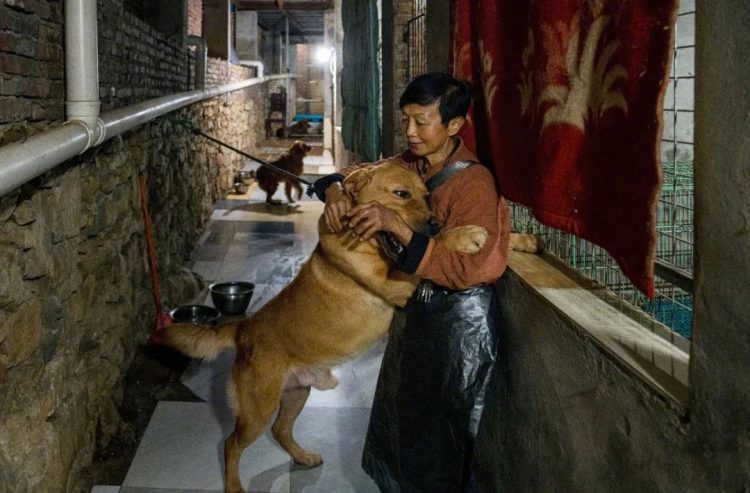 Wen Junhong has gained a reputation as a savior of abandoned dogs in Chongqing, and people regularly drop new canines at her front gate, or call to ask her to take in more pets. She tries to arrange adoptions as well, but there are always more dogs coming in than heading to new homes, and that means space is really scarce.
"It's really very hard," the 68-year-old complains. "There are more and more dogs and each of them gets less space."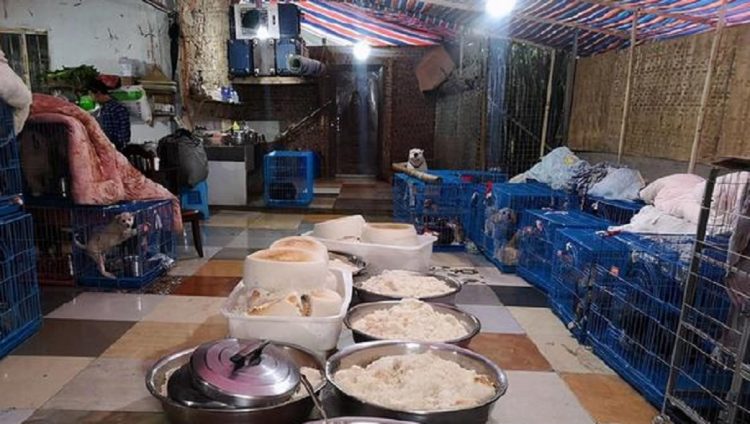 The Chinese animal lover has been financing her massive operation with proceeds from selling her apartment, several loans, as well as her pension and life savings. She also accepts donations from social media followers and likeminded animal lovers who lovingly call her "Chongqing Auntie Wen".
Luckily, Wen doesn't have to do all the work herself; she has a staff of six volunteers that help manage the 1,300 dogs, 100 cats, four horses and several rabbits and birds. It's a massive effort, and they all have the scratch and bite marks to prove it.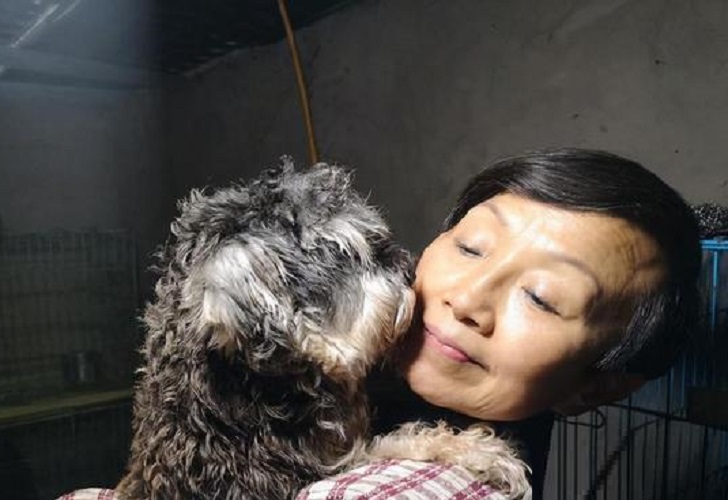 Despite her reputation as a knight in shining armor for stray dogs who have no one else to look out for them, Wen Junhong has been the target of online criticism from people who believed the conditions she keeps the dogs in are improper.
"Living in such a small cage is no better than being a stray dog," one person wrote on social media, referring to the metal cages she keeps most small dogs in. However, Wen explained that she only keeps the dogs caged, because they would otherwise fight.
Wen's main concern these days is space management, as each new dog that she takes in means a little less room for all the others.
And here I thought sharing a home with 500 cats and 12 dogs was impressive…
Sources: Bastillepost, Weibo, AFP