At just seven years of age, Mikail Akar is already a well-known name in the art world. His paintings sell for thousands of dollars all over the world, and he has already been given the nickname "Preschool Picasso".
Born in Germany, Mikail's talent for painting was discovered by mistake, three years ago. His parents bought him a canvas and some handprint paint and let him get creative with them. They has already bought him plenty of toys and action figures, so they thought they'd get him something different, but they definitely weren't expecting him to paint a masterpiece. But Mikhail did such a good job with his first canvas that his father thought his wife had painted it.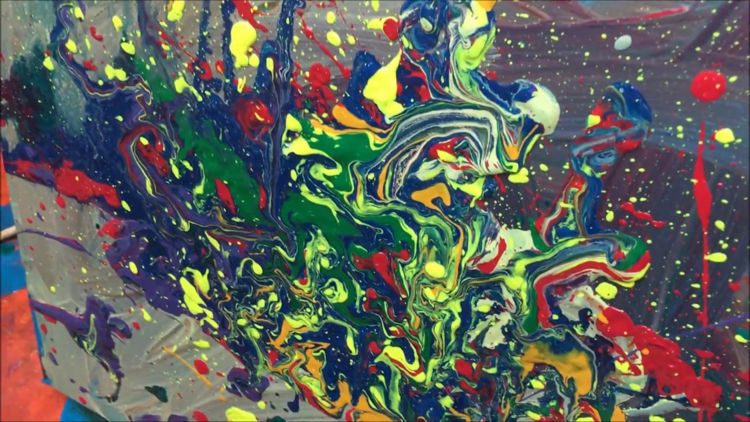 Photo: YouTube
"The first picture looked fantastic, and I thought at first that my wife had painted it," Mikail's father and manager, Kerem Akar, told AFP. "I thought maybe it was just coincidence, but by the second and third pictures it was clear he had talent."
Last month, during a presentation of the the young artist's work at a private gallery in Berlin, one visitor declared herself speechless that the artist was just a child getting ready for his first year of school, adding that the balance and harmony of the composition, were uncharacteristic for a 7-year-old painter.
View this post on Instagram
Mikail Akar specializes in abstract works and has already developed an original technique – punching the canvas while wearing his father's boxing gloves. Critics agree that as long as he isn't pushed too hard, the preschool Picasso has a bright future in the art world, but that doesn't seem to be a dream the kid is willing to pursue.
View this post on Instagram
"When I'm older I want to be a football player," Akar said. "Painting is quite tiring for me. Sometimes it can take a long time… especially with boxing gloves."
View this post on Instagram
His parents insist that they are careful not to push Mikail too hard, saying that he only paints when he wants to, sometimes once a week, other times once every month. Still they admit that his success as a painter has changed their lives, and that they now "live for art". A former salesman and recruitment agent, Mikhail's father now manages him full time and has even opened an agency to build up the boy's brand.
View this post on Instagram
Mikail Akar's latest painting collection is a collaboration with Bayern Munich goalkeeper Manuel Neuer, called Manus 11. One of the works sold for €11,000 ($12,000), with the proceeds going to Neuer's charity for children.
via Daily Mail