Self-taught artist Sergi Cadenas is a master of kinetic wall art, creating not one, not two, but three distinct portraits in a single painting, each revealed when the artwork is viewed from a certain angle.
Sergi Cadenas' amazing artworks consist of rigid vertical strips that he paints individually, by hand. The 'trick' is to paint a different person on each side of each strip, so that when viewed from opposite sides, a different person can be seen. But if you stand right in front of the kinetic painting, the features of the two portraits blend to create a third portrait.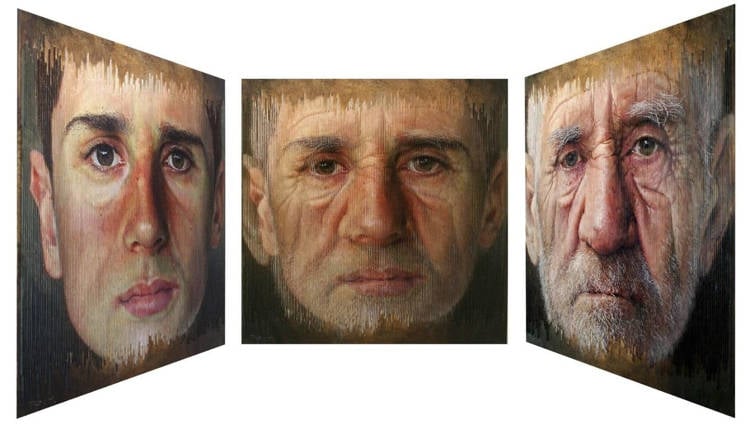 Born in Girona, Spain, Cadenas studied artistic ironmongery and took over his family's foundry, which has been around for almost three centuries. Sergi continued the family trade and became a recognized artisan specialized in several forging techniques, but at age 30, he decided to explore other artistic mediums as well.
View this post on Instagram
Despite having never formally studied drawing or painting, the Spanish artist taught himself oil painting, with a focus on portraits. But that wasn't enough; through experimentation he created his amazing transformative artworks.
View this post on Instagram
Sergi Cadenas has displayed his artworks in various art galleries and exhibitions around the globe, and despite remaining in charge of his family's foundry, he built a career on his own talent and always finds time for his deceptively complex paintings.
View this post on Instagram
For more of Cadenas' awe-inspiring kinetic wall art, keep an eye on his Instagram.
View this post on Instagram
While your here, also check out the "web portraits" of Sašo Krajnc, and the layered denim paintings of Ian Berry.
View this post on Instagram
View this post on Instagram
View this post on Instagram