Danila Shmelev aka Shozy, is a talented street artist from Moscow, Russia who specializes in hyperrealistic optical illusions that capture the viewer's imagination.
Born and raised in Moscow, Danila was first introduced to graffiti street culture in the early 2000s. Showing a strong talent for drawing and painting, he spent 4 years at the MHIP (Moscow Institute of Art & Industrial), while at the same time attending workshops of famous Russian painters. Still, graffiti remained Shozy's biggest passion, and since 2010, he has been developing his unique style of street art, one that has won him international acclaim and the opportunity to travel the world to showcase his talent.
Photo: Shozy/Instagram
We've featured some impressive graffiti street art on OC over the years, but nothing quite as stunning as Danila Shmelev's masterpieces. From three-dimensional human hands seemingly tearing through plastic foil, to fake tears in walls, his trompe l'oeil creations look so real that it's hard to convince yourself they're only graffiti.
Shozy's "plastic series" has its origins in his work on canvas. These pieces portray canvases wrapped in a protective film that has been torn in various places and are executed in a continuum of dark greys, achieving a striking plastic effect. Interestingly, they are down using only cans of spray paint.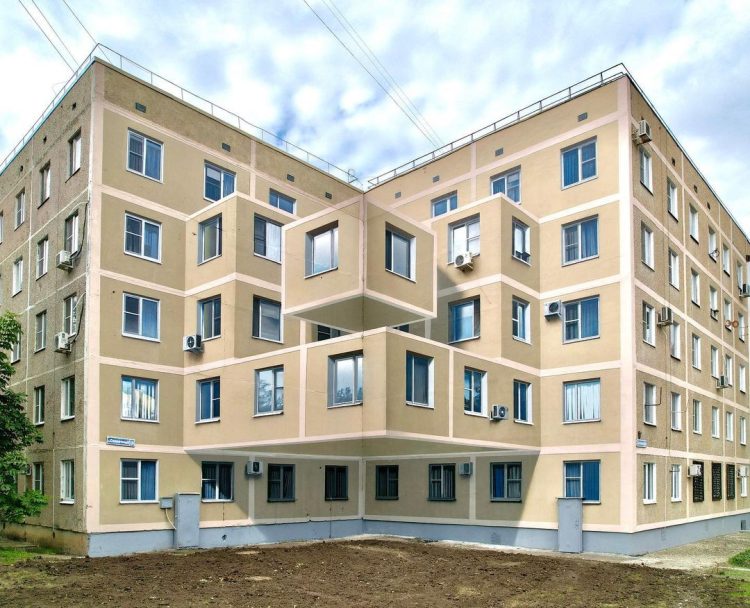 Last year, Shozy went viral in Russia, after photos of one of his latest creations spread on social media. Entitled "Conversation" and painted on the side of an apartment building in Derbent, Russia, it depicted the tea serving tradition of Derbent in stunning realism.
"My mural is about two people meeting and a leisurely conversation over a glass of tea. About what we all lack so much in megalopolises – the regularity of life," Danila said about his artwork.
For more awesome street art, check out the graffiti masterpieces of Fabio Gomes Trindade and the reality-bending creations of Carlos Alberto GH.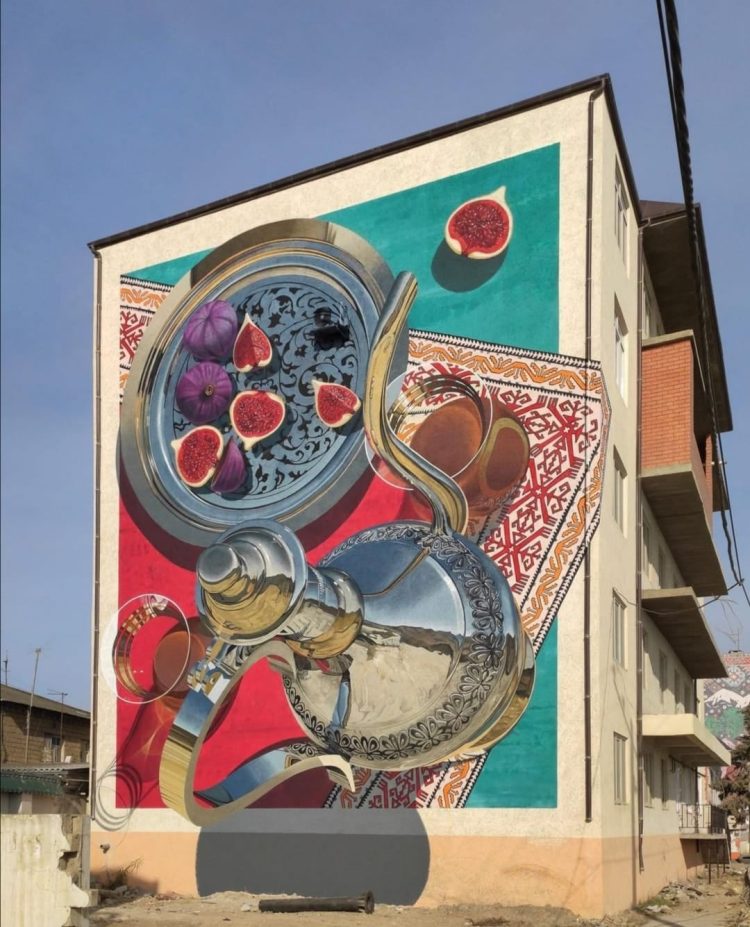 For more of Shozy and his hyperrealistic street art, follow his Instagram.