A 23-year-old street artist from China has been getting a lot of praise for making use of simple yet intriguing drawing supplies to create some very impressive artworks.
Long Tsai has been trying to make himself known on Chinese social media by posting videos of himself drawing Chinese fantasy and TV series characters on the pavement. The problem is he is just one of the many self-taught artists around the world trying to make a name for themselves, so he decided to do that by using some unconventional tools. Instead of colored chalk or spray paint, he creates his art with a burning log for black and rocks or bricks for every other color.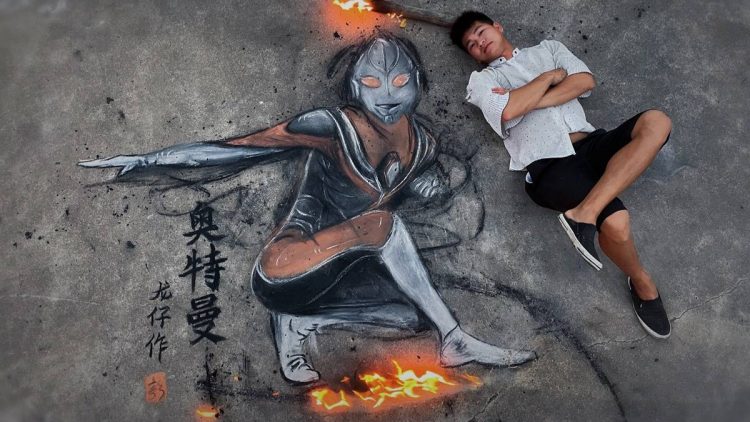 The burning log, and the exaggerated way in which the young artist wields it is clearly a way to attract attention, but there's no denying Long Tsai's artistic talent and skill.
Long Tsai has only bee posting clips of his original artistic process for six months, but he has already amassed a decent following on Chinese sites like Weibo. Now he's trying to conquer the western world himself by posting his videos on YouTube.
For more impressive street art, check out the 3D illusions of Carlos Alberto GH, and the amazing murals of this insanely talented Indian artist.