The Xian Mangia is a fully functional electric double-cabin truck that not only costs under $3,000, but can also be shipped right to your doorstep.
A few years back, we wrote about the world's cheapest electric car, the Changli Nemeca, a petite box on wheels that cost just $930 and could be delivered straight to the client's home. Well, apparently, the idea of a super-affordable electric vehicle that could be delivered at home rather than be picked up from a dealership stuck, because there is now a variety of different EVs to choose from, including a double-cabin truck that costs less than a midrange PC. The Xian Mangia can be ordered online from Chinese shopping giant Alibaba, for just $2,920 and will arrive at your door in 15 – 20 days.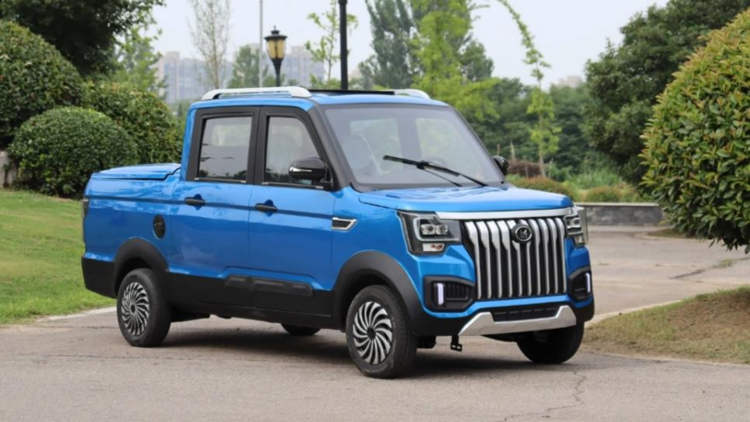 Before you get too excited, you should know that the Mangia isn't like the double-cabin trucks you're used to seeing in countries like the US, or even in Europe. It weighs between 680 kg and 785 kg, depending on the accessories you opt for, and measures 3750mm x 1450mm x 1600mm. That's not a lot of car for this class of vehicle, but then again, you're paying only a fraction of the price of a real pickup truck.
The standard Xian Mangia is a bare-bone electric vehicle. It doesn't even come with air conditioning or heating, but if you'd like them included, you can pay an extra $320 for them. You can also opt for a superior battery that increases the vehicle's range, as well as a sunroof, and a "range extender" that, as far as we understand, is a conventional engine that lets you drive an extra 100 km on just 3 liters of gas. However, these are all extras that push the price of the Mangia toward the $5,000 mark.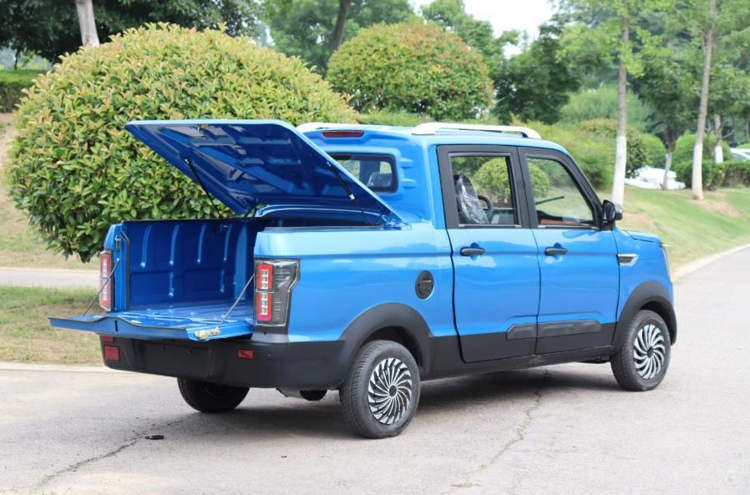 Double-cabin trucks aren't exactly famous for their speed, and the Xian Mangia is no different. It has a top speed of 55 km/h (34 mph) and ≤100Nm of torque. In terms of range, the manufacturer claims the standard battery is good for about 80 km, which is nothing to write home about. However, you can get better range by upgrading to a better, more expensive, battery.
The Xian Mangia isn't the most spacious car in the world. It has four seats, and there is a bit of storage in the back, but again, it's not comparable to a standard US pickup truck. It's more of an expensive toy.
Before you order yourself a Mangia electric pickup truck, you should probably check if it's actually road-worthy. It's lacking some very basic options, like airbags, 3-point seat belts, etc, so better make sure you can actually drive it before pulling the trigger.