Our senses of taste and smell are diminished at very high altitudes, and airlines apparently take this into consideration when developing their food menus, but until now, no one had tackled this issue when it came to beer. Luckily, one airline has recently announced a beer brewed specifically for consumption at 35,000 feet.
Betsy Beer, a brew formulated with the "ingredients, aroma and necessary carbonation to taste great both in the air and on the ground", is the brainchild of Hong Kong-based airline Cathay Pacific in collaboration with McCann Worldgroup. It's named after the company's first ever airplane, and is produced Hong Kong Beer Co. using UK-sourced hops called 'fuggle', honey from Hong Kong, as well as dragon-eye fruit also known as 'longan'.
Photo: Cathay Pacific
"We know that when you fly, your sense of taste changes. Airlines address this for food in certain ways. But nobody has ever tried to improve the taste of beer at altitude. That seemed like a great opportunity for us to help our beer-loving passengers travel well," a Cathay Pacific spokesperson stated in a press release. "We are constantly looking for innovative and meaningful ways to enhance the travel experience for our customers. To help passengers experience something memorable for the first time is a big part of what we mean by 'travelling well'. Betsy Beer is a great example of this. A beautifully crafted product designed purely with the traveler, and beer lover, in mind."
An airplane passenger's "ability to taste food and wine decreases thirty-percent at altitude", Surf Air CEO Simon Talling-Smith told FOX News in 2012. To compensate for this, chefs experiment with various herbs and spices to enhance the flavor of airplane food. But how do you enhance the flavor of beer? Failing to find any reasonable answers to this question, some media outlets labeled Betsy Beer as just a marketing stunt. However, McCann, who helped develop the brew, made it very clear that that is absolutely not the case and that their product was actually formulated to taste better than other beers at 35,000 feet into the air.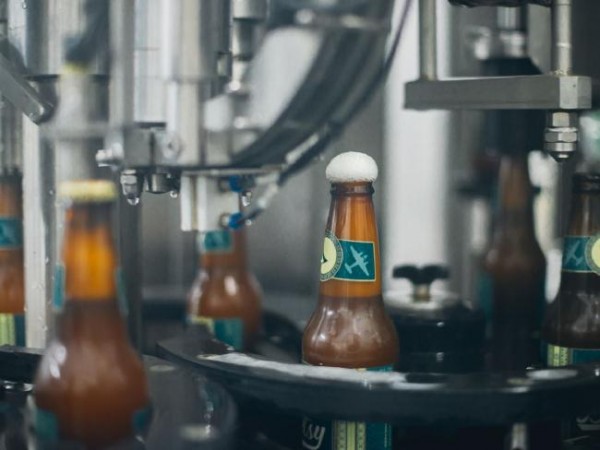 Photo: Cathay Pacific
In response to an article on Campaign Asia, the advertising agency revealed the following:
For a sensory experience that has unique mouthfeel, Betsy Beer has an increased carbonation 10 percent higher than for a sea-level beer. Higher CO2 levels are known to stimulate flavor receptors on the tongue, increasing taste at 35,000 feet.
As a wheat beer, Betsy Beer retains flavor, while reducing the bitterness that many other beers have at altitude.
As an unfiltered brew, Betsy Beer retains layers of texture and complexity. Unfiltered yeast in wheat beer is also a source of Vitamin B, which is well-known for its restorative properties.
Cathay Pacific says Betsy Beer will be available for First and Business Class passengers on flights between Hong Kong and the UK starting on March 1, 2017. The special brew will also be available in airport lounges in Hong Kong and Heathrow airports, as well as in select Hong Kong restaurants.